2017 Belmont Stakes Betting Odds, Favorites, and Dark Horses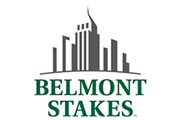 To win the Belmont Stakes, you've got to have speed, yes, but you've also got to be able to pace that speed over a grueling mile and a half long field. This track is one of the hardest ever raced, and only the best of the best have even the slightest chance to win. This year, 12 thoroughbreds will take on the challenge known as the Test of the Champion, the Belmont Stakes, on June 10th, 2017.
This year's race was expected to hold 13 competitors, but Classic Empire, the presumed favorite, had to drop out of the running with an abscess on his right front hoof. This is the second time he has had an abscess on this hoof. "He'll be better as soon as it busts open," his trainer, Mark Casse, said. "He'll have instant relief, but he can't run."
With this announcement, there's only one horse running on Saturday who can claim that he has run in all three Triple Crown races this year: Lookin at Lee. This year's group of runners does not include the Kentucky Derby Winner, Always Dreaming, nor does it include the Preakness Stakes Champion, Cloud Computing.
The best odds on the board belong now to Lookin at Lee, Epicharis, and Irish War Cry, all at +600. The Dark Horses for this year's running is Patch, the one-eyed wonder, although experts believe you should keep an eye on Hollywood Handsome.
Lookin at Lee finished second place at this year's Kentucky Derby, and fourth at the Preakness Stakes. The Colt has been training under Steve Asmussen, a hall of famer, who says that everything is going well with his preparations for the Stakes on Saturday. "He seems to really like Belmont," said Asmussen. With Classic Empire pulling out of the race, expect to see handicappers begin to reexamine Lookin at Lee's odds.
Many horse racing enthusiasts have been wondering if Irish War Cry will finally prove that all of the hype surrounding him prior to the Kentucky Derby wasn't just hot air. His trainer believes that he has what it takes and that his performance at the Derby was due to harsh track conditions and not being in a routine. "He's a very relaxed horse," Graham Motion, his trainer, said. "It's going to be important that he's settled." Irish War Cry will head to Belmont Thursday, getting to the track early enough for Motion's liking. Irish War Cry's 2017 Belmont Stakes betting odds are +600, making him a frontrunner in this Stakes.
Epicharis is new on the field. His Jockey, Christophe Lemaire, has led him to 4 wins and 1-second place finish in 5 career starts. He is coming to America from Japan. His style of running has him pegged as a pace setter, and his pedigree is impressive, as he is the son of a former Kentucky Derby winner, Gold Allure. What are Epicharis' odds to win the Belmont Stakes in 2017? +600, the same as Lookin at Lee and Irish War Cry.
You might recognize the name Patch from various press coverage of the "loveable underdog, the horse with just one eye". Patch is trained by Todd Pletcher, who has a number of Belmont Stakes wins under his belt. "We're optimistic that the distance is within his range," Pletcher told Newsday on Monday. "His pedigree suggests that the mile-and-a-half is something he can handle."
Hollywood Handsome is a bay colt who has the longest odds of any contestant in the Belmont Stakes. Rather than being a pace setter, Hollywood Handsome keeps to himself until the very end, when he stalks the race leaders and closes out the race. His lineage suggests that he can't handle the mile and a half track, but he is trained by Dallas Stewart, who has a knack for putting longshot horses in the top three of a race. Despite this, there's a very talented field heading into Saturday's race, and Handsome might not be able to offset +4000 Belmont Stakes betting odds.
So, not sure you've heard of a horse you want to bet on yet? Here's a list of the rest of the horses competing in the Belmont Stakes, alongside their odds. LegalGamblingUSA.com took all of these odds from Bovada, one of the best legal betting sites for horse racing enthusiasts. Their horse racing futures, and sign-up bonuses props are second to none when it comes to betting on the Belmont Stakes, which is why we use them for everything.
Senior Investment

+900

Tapwrit

+900

Gormley

+1600

Twisted Tom

+1800

J Boys Echo

+2500

Multiplier

+2500

Meantime

+2500

True Timber

+4000