'Big Brother 19' Rumors: Is The Summer of Temptations Rigged?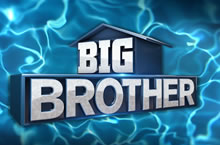 Big Brother 19 is gearing up to be one of the most talked about seasons yet, but it may not be because of big game moves. Not even halfway through the summer, there have already been several events to cause even the most diehard of fans to question just how "real" the hit reality TV show is.
As we enter into Week 4 of Big Brother 19, we can recall at least one incident per episode where the odds seemed to be heavily stacked in a particular houseguest's favor. This is not to include spoilers on the live feeds that cause even more speculation as to how involved producers are with the outcome of the show. One by one, you can read the top 3 reasons why #BB19 might be rigged.

1. The Return of Paul Abrahamian
We began the Summer of Temptations with 16 new completely new houseguests, a welcome change after veteran Nicole Franzel somehow managed to win the $500,000 prize last season. The feeling was short-lived after former public enemy #1 Paul Abrahamian returned from BB18. Though he did possibly deserve to win last season, it is starting to seem that production feels the same way.
America voted for Paul to win the first Temptation of the summer, which initially was a relief considering the 3-week safety of the Pendant of Protection gave him a fighting chance to survive in the BB19 house. But then, Paul was able to secure HOH AND win the PoV to secure his nominations. One time is lucky, two times is perhaps good will, but the cards falling into place a third time seems suspicious.

2. Everything About Jessica & Cody
Jessica and Cody started out dominating Big Brother 19, but Cody's abrasive nature quickly got him voted out of the house. Jessica rightfully found herself sitting on the nomination block, but not before receiving the perfectly timed 'Halting Hex' to keep herself safe from eviction. Though she ultimately decided not to use it in the Week 3 nominations, it will certainly come in handy with the huge target she and Cody both have on their backs. This is the same Cody that was able to compete his way into the house over the other evicted houseguests by winning the Battle Back.
Jessica and Cody were also able to beat out 12 other houseguests to win the Head of Household competition. With the power of HOH and the Temptation, it seems that the two are set-up to regain control of the #BigBrother19 house. Not to mention that Cody and the other target of speculation Paul have been in talks of working together.

3. Christmas Remains In The House
There has not been a time in BB history where a guest has been injured as seriously as Christmas and stayed in the house. In reality, it is unfair for her to remain considering her inability to perform puts nominated houseguests at a disadvantage when her name is called for most Veto competitions. I.e. Dominique. Some speculate that she is being kept around due to her relationship with Paul, as she would be able to help him secure numbers should he need them in the future.
With no concrete evidence that the outcome of Big Brother 19 has been predetermined, all of these situations could very well be mere coincidences. As viewers, all we really can do is continue to "Expect the unexpected" and hope that the rest of the season starts to balance itself out.
Back to LegalGamblingUSA