eSports Coming to Paris 2024 Olympic Games? It's A Possibility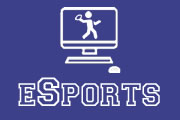 When you envision the typical Olympic sports, swimming, gymnastics, triathlon, basketball, and a few other traditional sports possibly come to mind. In a few years, you may want to add eSports to your list of summer sports as the IOC considers including competitive gaming for the Paris 2024 Games.
On Saturday, the International Olympic Committee met in Lausanne, Switzerland to discuss the inclusion of the computer games in the 2024 Olympics. The IOC is looking to increase Olympic engagement, and the rising popularity of eSports amongst the youth makes is a prime sport for consideration.
"The summit agreed that 'e-sports' are showing strong growth, especially within the youth demographic across different countries, and can provide a platform for engagement with the Olympic Movement," said the IOC.
Technology consulting firm Activate found that over 250 million people tune in or participate in professional video game competitions, and an estimated 70 million people will watch eSports finals by 2020. Esports Marketing Blog also found that men between the ages of 18 to 25 already watch more eSports than traditional sports.
But Are eSports Really A Sport?
This has been a hotly debated topic, as on the surface many observers view eSports as just playing video games for an extended amount of time. However, in reality, professional video gamers can spend up to 14 hours training with intense demands on their motor skills.
One study by Professor Ingo Frobose found that eSports players achieve up to 400 keyboard and mouse movements per minute – four times more than the average person.
In any case, the IOC and Paris 2024 team agree that eSports are a sport worthy of Olympic consideration.
"Competitive e-sports could be considered as a sporting activity, and the players involved prepare and train with an intensity which may be comparable to athletes in traditional sports," stated the IOC.
There are still a few details that need to be worked out before eSports could become an Olympic reality, such as the lack of a governing body. It is possible that the Esports Integrity Coalition (ESIC) could expand in order to become the regulatory authority over competitive video gaming, but such a move has not yet been discussed. With the possibility of eSport Olympic games slated for 2024, the IOC and Paris bid team have time to address these concerns.
"I think it's interesting to interact with the IOC and the eSports family to better understand what the process is and why it is such a success. There is some time to look at it, to interact, to engage. I don't want to say 'no' from the beginning." Said IOC Co-President Tony Estanguet.
eSports Gambling
LegalGamblingUSA knows eSports betting is already extremely popular, and Olympic exposure would only increase the numbers across the board. Activate found that 77% of eSports fans gamble, compared to 33% of the general public.
By 2020, the tech firm estimates that eSports gambling will represent 5% to 10% of all sports betting. In-game eSports betting is expected to increase the current $109 billion industry by another $2billion.
eSports fans can already bet on games like League of Legends, Starcraft, and Dota 2 at online sportsbooks such as Bovada. As competitive video gaming continues to grow, you can expect the offerings to increase at both online and land-based sportsbooks.