Legal Sports Betting In America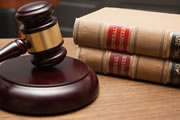 The current state of legal sports betting in America is as significant as it has been in decades. Gambling in general in the United States has been expanding rapidly and most of it is due to underhanded strategy and loopholes. When some operators wanted to put in slot machines but were only allowed to provide bingo, then they would turn bingo into slot machines. Some wanted casinos but were only legally allowed to have riverboat gaming, so they essentially made land-based casinos on a small patch of water to fall within the confines. The examples are endless and that trend will likely hold true as states look to start allowing legal sports betting in America.
Legal Fantasy Sports In America
More than 10 states in the U.S. have legalized at least some form of fantasy sports gambling and in almost all of those states, there are a couple of specific attributes that they share. The most notable being the definition of fantasy sports. States define fantasy contests with broad and extremely vague language that focus on what's not allowed as opposed to what fantasy sports gaming is allowed to provide.
These states make up about 20% of the country's population but it is projected to be into the 30's by the end of 2017. That makes up about 75 million people in the legal gambling age bracket, which makes the fantasy sports market in the U.S. larger than the U.K., France, and Germany.
Pressure on PASPA
The market is going to continue to grow at a rapid pace as states will be overlapping their pressure on the Professional and Amateur Sports Protection Act (PASPA). This is the biggest federal hurdle that states need to get over in order to provide licensed and regulated sports betting.
New Jersey started what is expected to be a ripple effect of states challenging PASPA's authority. While New Jersey is projected to lose their fight to legalize sports betting, they have put together the blueprints to help other states challenge and apply pressure on PASPA.
In 2017 alone, six states have already put together legislation in regards to sports betting. This is in large part due to the argument of legal sports betting causing "irreparable harm" being essentially irrelevant now.
Even if states can't come together to eliminate PASPA, their continued legal and legislative pressure on PASPA will help the idea of legal USA gambling become more and more of a sure thing in the future.