New Sports Betting Deposit Method: DirectPay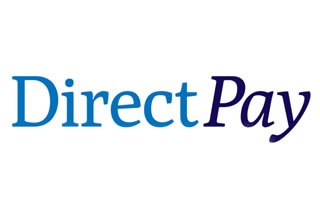 Good news, sports bettors, there's a new way to fund your wagering accounts! This new sports betting deposit method, called DirectPay, is a convenient way to get your legal online sports betting account topped off.
DirectPay is a suite of services that consists of several different ways that your bank can process international payments on your behalf while minimizing the red tape and much of the logistics involved in more traditional bank-involved processes. You can use DirectPay in person at your bank of choice, and you can also use it via your bank's online management portal (if you are set up for online banking, which is recommended regardless).
While there are various terms and limits to be aware of, DirectPay looks like it could become one of the best legal offshore sportsbook deposit options in the business.
DirectPay Cash/Counter Deposits
You can actually use DirectPay with cash, much like you would when depositing via a money order or person-to-person service (like Western Union or MoneyGram). Simply visit your bank in person, request from the teller an "out of state deposit slip" (this is extremely important), and fill it out with the appropriate information. The bank will then accept the slip and the cash provided, and DirectPay will handle the rest, depositing that money into your sports betting account.
With DirectPay Cash/Counter deposits, the daily minimum deposit amount is $100, while the daily maximum deposit amount is $2000.
DirectPay Electronic Transfer Deposits
If you are set up for online banking at your local bank, you can also take advantage of DirectPay electronic transfer deposits. With this option, you can use DirectPay to fund your sports betting account without having to physically visit your bank. Simply log onto your bank's online portal, plug in the email address and the routing number provided by your sportsbook, and that's it!
In addition to being more convenient, DirectPay electronic transfers carry the same low daily minimum ($100) but a much higher maximum ($9500) than the cash option listed above. This will be the appropriate DirectPay method for most gamblers and sports bettors, as it covers the deposit needs of both low-volume bettors and most high rollers alike.

DirectPay Bank Wire Deposits
DirectPay bank wire deposits are just like traditional bank wire transfers, except that the DirectPay service itself is the recipient, acting as a third-party processor for your sportsbook of choice. You place a DirectPay bank wire transfer the same way as a typical bank wire, filling out the physical form (which will be provided by your bank) with the routing number and other details provided by your sportsbook.
Because there are no daily maximums when using a DirectPay bank wire transfer to fund your sports betting account, this is a superior deposit method for high rollers and high-volume bettors who frequently place larger-than-average bets.
Pros And Cons Of Using DirectPay
As with all sports betting funding options, there are both pros and cons of using DirectPay to consider.
DirectPay Pros:
DirectPay is easy. All you need is what you likely already have: a bank account. As long as you have that, you can use DirectPay at your bank in person or over the Internet.
DirectPay is much more anonymous than most banking methods at legal online sportsbooks, as the DirectPay intermediary allows for extreme discretion in processing your payments. The only more anonymous funding method currently in use is cryptocurrency (i.e. Bitcoin, Litecoin, Ethereum, etc.).
DirectPay Cons:
LegalGamblingUSA.com stresses that DirectPay is not instant. Though DirectPay is new technology, it still takes a longer time to process when compared to credit/debit deposits or cryptocurrency deposits. If you need an instant deposit in order to bet on a game or games taking place within a day or two, DirectPay may not be right for you. That said, DirectPay should be faster than the traditional methods it "replaces," as bank wires and money orders often take more than a week to process and show up in your sports wagering account.
| Legal Betting Sites | Bonuses | Features | Visit Site |
| --- | --- | --- | --- |
| | 50% - $250 | Casino Games | |
| | 50% - $1,000 | Poker / Casino Games | |
| | 50% - $1,000 | Poker / Casino Games | |
| | 100% - $500 | Poker / Casino Games | |
| | 50% - $520 | Live Dealer Casino | |