Legal Sports Betting Gaining Traction As Landmark Gaming Conference Is Announced For Later This Year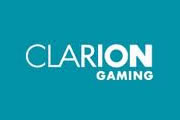 Clarion Gaming has announced that they will be bringing another of their famed conferences to the United States. Scheduled to take place on November 14th and 15th of 2017 , Sports Betting USA will call New York City home for two days, as the landmark gathering will open the door to further discussions on legal sports betting. This is the first time Clarion Gaming has brought an event tailored to legal sports betting like this to the United States.
Clarion Gaming is a part of the company Clarion Events. Clarion Gaming's events have the unique ability to directly address issues on a national platform, through the use of panels, one-on-one discussions, and other educational tools. The conference's main focus in November will be to shed light on legal sports betting and all that it entails.
Those welcomed and encouraged to attend the conference are team owners and league representatives, as well as representatives from the NCAA. Networks that cover sporting events will also be invited, to help educate all parties concerned of the realities of legal sports betting.
This doesn't just include a talk on why sports betting will help certain economies. It's an interactive discussion that both parties can participate in, one that includes strategies for upping fan engagement. According to a Nielsen study, NFL fans watch an average of 19 more games per season when they are betting on those games. Clarion Gaming can give specific insight into how legal sports betting as a whole, as well as individual betting products, can help to increase viewership not just for NFL, but for professional sports as a whole.
Clarion Gaming is operated out of the United Kingdom, where sports gambling has been legal for quite some time. This group is uniquely positioned to offer insight into how PASPA can be amended or repealed altogether. They can clarify some of the misunderstandings that surround legal sports betting, as well as outline how the sports themselves maintain their integrity while being bet upon, which we all know is a big concern of Mr. Goodell's, who has beat that horse every time he is asked about legalizing sports betting in the US.
In addition to inviting those who have been opposed, historically, to sports betting, Clarion Gaming will open the conference to casino owners, both tribal and commercial, Nevada-based sportsbook operators, European sportsbook operators, current lawmakers, and those who work in a regulatory capacity when it comes to gambling. This is in hopes that a way to create a framework for legislation can be found, as well as to encourage the development of strategies for customer-friendly legal sports betting sites in the US.
The Head of Content for Clarion Gaming, Ewa Bakun, is in charge of bringing conferences such as these to countries all over the world. "I have been monitoring the evolution of the sports betting discussion in the USA for the last two years waiting for the right moment to offer this conference to the market," she said.
Ms. Bakun listed the increased efforts of the American Gaming Association as one of the main reasons that she feels the United States are ready for a conference such as this. She also mentioned the changing public opinions of league Commissioners as contributing factors to her decision. "As we're starting to see operators actually invest to prepare for regulated sports betting through products that are legally viable now, LegalGamblingUSA.com thinks our November event will see top level participation from both the sports sector and the gaming industry."