Betting Limits At Colorado Casinos Will Soon Be History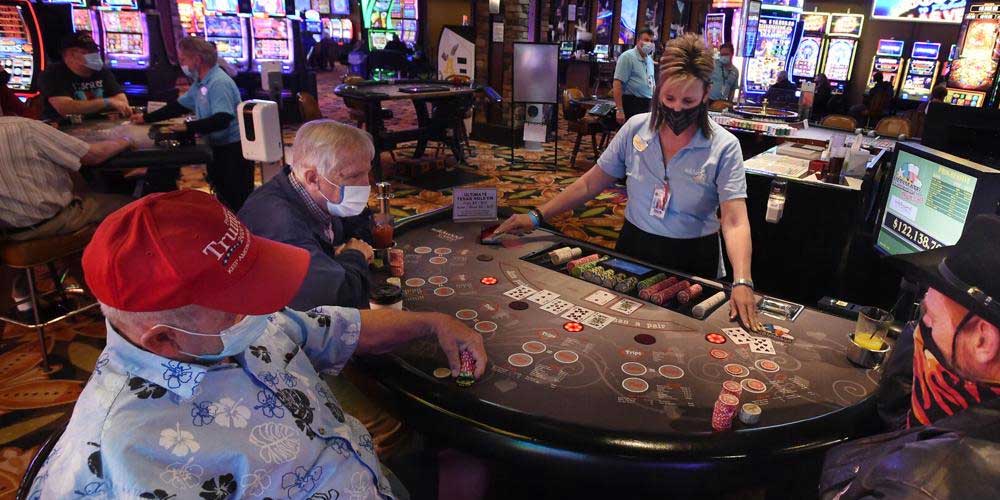 The state of Colorado implemented no-limit betting at many of its physical locations this week.
State officials passed Amendment 77 back in November which would allow no-limit betting to be set by individual casinos instead of a widespread state law.
DENVER, Colo. – Bettors in Colorado are ready to bet big to win big with the new roll out of no-limit betting.
Casinos across the state and in three mountain gambling towns can now enact their own rules of limitless betting instead of following a restrictive state law that set betting limits.
While most casinos are expected to set limits between $500 and $1000, they will now technically be able to allow unlimited betting for their biggest high rollers.
Cripple Creek is one of the hottest gambling towns in Colorado, and expects a massive amount of new bettors to make their way to their venues due to the new rule.
With the warm weather now taking hold in Colorado, it is only a matter of time before visitors stop flocking back to the tables across Colorado's many legal gambling locations.
"The casinos really haven't started marketing the higher limits yet, so I'm not expecting to see a lot of high rollers this weekend," said Jeff Mosher, director of marketing and special events for the City of Cripple Creek. "I'm guessing we will see a lot more people who are just hoping to see someone win big. I don't think we will see a massive payout as soon as the limits are gone. It will likely be a slower process that plays out over weeks and months."
The new limit rules will include slot machines, which will involve the casinos installing new software on the machines.
Additionally, the Colorado Division of Gaming is allowing baccarat tables to open across the state like at Bronco Billy's Casinos in Wildwood.
The news comes in wake of the COVID-19 pandemic which ravaged many of the gambling industry in Colorado, and across the country.
Now, state officials are doing all they can to try and get people back to spending money at these casinos in order to revitalize what was once a thriving business in Colorado. Hopefully, this sentiment will continue to see the growth and development of the legal gambling industry in the state and around the country.