CA Councilman Charged For Taking Bribes Including Poker Chips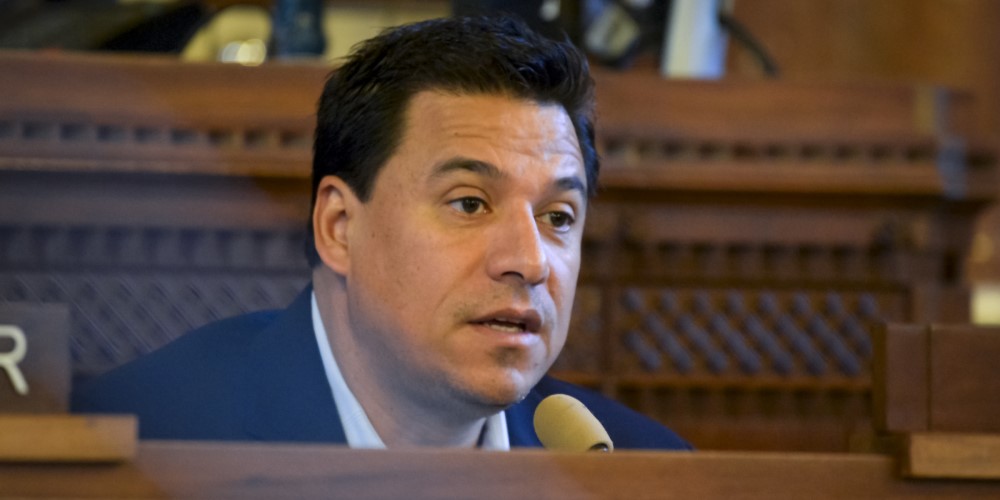 A Los Angeles councilman has been charged with accepting bribes for his help in City Hall and some of those bribes were in the form of poker chips.
Jose Huizar has a case against him attached to RICO charges stemming all the way back to 2014 when the councilman began accepting bribes that have now surpassed over one million dollars.
LOS ANGELES - Jose Huizar, a city councilman for Los Angeles was taken into FBI custody on Tuesday on multiple charges of accepting bribes since at least 2014.
The case against Huizar is strong with the councilman allegedly taking in north of one million dollars in various forms to help people have their City Hall cases and licenses move along more smoothly.
Prior to his arrest, Huizar held a high position in District 14 which dealt with cases in Los Angeles and the surrounding areas.
The biggest tip-off or in this case, the payout for the councilman came from a Chinese billionaire who is anonymous for public records but began a relationship with Huizar in 2014.
The Bartered Bribery
In exchange for clean slates or smooth sailing when hurdles were involved with the City Hall in Los Angeles, Huizar accepted bribes that included cash, comped hotel and casino stays, and poker chips.
When he was paid in poker chips, he simply exchanged them for thousands upon thousands of dollars in cash from casinos and they could be written off as gambling winnings rather than bribes.
The Chinese billionaire was accused of sexual harassment in LA but also had real estate development projects that were being held up by the accusation.
After Huizar took care of the harassment case, he was paid $600,000. Once the developer broke ground on his construction with the required approvals by the city that were greased by the councilman, Huizar received another $200,000.
This relationship would continue for years to follow. And casino payouts by poker chip would become a theme throughout.
The Case
The FBI has charged Jose Huizar under charges involving the Racketeer Influenced and Corrupt Organizations Act (RICO).
Any person that has charges connected to RICO typically faces a prison term of 20 years. The report written up by the FBI is over 100 pages in length and lists out the various activities and payments that the councilman received over the last six years.
To get an idea of numbers not adding up, tax records show that Huizar made $216,397.92 in 2018 from his job.
When the report began in 2014, there is a three-night Las Vegas trip listed that totaled $151,733 in costs. That's more than half of what Huizar brings in for the year which is one of the things that led the FBI to begin looking into his activities.
What's Next
Huizar was able to make bail on a $100,000 bond and is scheduled to see his first court date on July 14.
A team of lawyers for the councilman intends to fight to prove that these allegations are false.
"This case pulled back the curtain on rampant corruption at City Hall," said Nick Hanna, a US attorney. "Councilman Huizar violated the public trust to a staggering degree, allegedly soliciting and accepting hundreds of thousands of dollars in bribes from multiple sources over many years."
It will be an uphill battle for his team to try and have him proven innocent but they are ready for the fight which will be a big one as federal officials are ready to take him on.