Casinos In Atlantic City Suffer $112M Loss In 2nd Quarter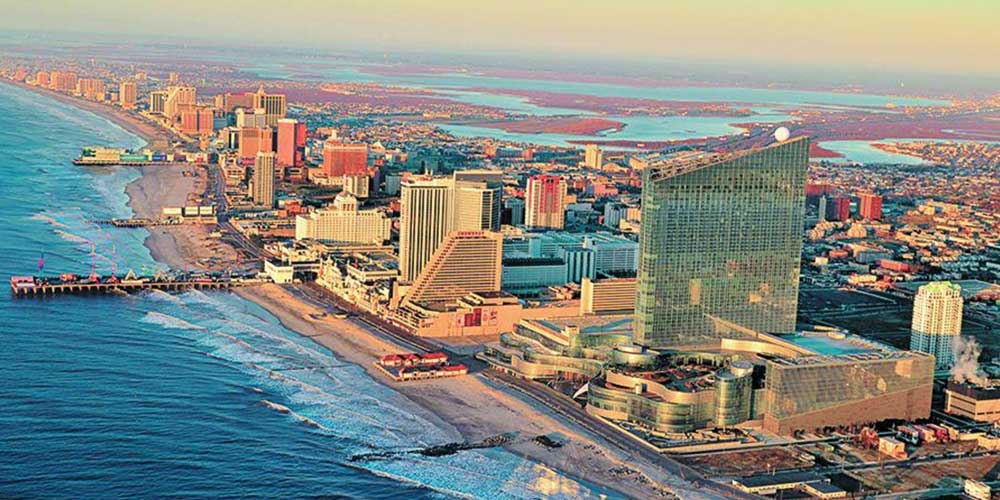 The nine casinos in Atlantic City had a combined loss of $112 million in the second quarter because of the three-month period they were closed because of COVID-19.
Online gambling platforms fared better for New Jersey even allowing a few to profit during the mandatory closures of land-based establishments.
ATLANTIC CITY, N.J. - Atlantic City casinos recorded $112 million in losses for the second quarter due to the Coronavirus Pandemic.
Mandatory closures of the nine establishments from the outbreak resulted in the overall loss of millions starting in April through June as they were shut down for those three months.
That led to a tremendous downfall of 170% in business when compared to the same timeframe in 2019.
The Financial Situation For Atlantic City Casinos
From April through June of 2019 collectively, the nine casinos earned a profit of over $159 million. For the entire year, they ended up reaching the large figure of $613 million in earnings which gave them the impression that 2020 would see the same if not better numbers.
But then COVID-19 halted any semblance of the previous year's returns when New Jersey Governor Phil Murphy (D) ordered casinos to be closed in accordance with the rest of the nation as casinos are seen as non-essential businesses.
"Due to the COVID-19 pandemic, Atlantic City casino hotel operations were closed during the entire second quarter of 2020. Internet gaming and online sports wagering operated during the entire second quarter, but sporting event offerings were limited," the New Jersey Division of Gaming Enforcement report stated.
The report shows that Ocean Casino took the biggest hit percentage-wise at an 85% loss compared to 2019, losing $11.8 million in total. But in terms of revenue, Borgata was the one that suffered the most.
In 2019, they had a $55.4 million profit recorded in their second quarter and a $40.2 million loss in quarter two of 2020. The only casino to turn a profit was the Golden Nugget with $3.1 million from their online NJ platform.
Three out of the four casinos that lost 99% of their online revenue from a year on year viewpoint are owned by Caesars Entertainment with their Harrah's, Bally's, and Caesars' establishments. Caesars Entertainment has been doing poorly nationwide in both their online and retail outlets because of the Coronavirus Pandemic, so it's not just exclusive to New Jersey locations.
"Our second-quarter operating trends were negatively impacted as the majority of our properties remained closed during April and May 2020," said Tom Reeg, Caesars Entertainment CEO.
The only internet casino that did well in the second quarter for New Jersey was Resorts Digital. They had the best results for that three-month period with a growth of 78% and $15.7 million gained in revenue.
Now What?
The reopening of casinos in New Jersey has been slow moving and with the Coronavirus still very much a part of daily life, the facilities have to operate differently.
While they will be able to turn a profit of some sort for the third quarter, they are limited to working at minimal capacities with a number of health safety guidelines in place.
However, with the amount of online and mobile gambling options available, things should see a turnaround soon. And with major sports making a comeback, sportsbooks will be able to make up some of the lost revenue from the second quarter to help get the Garden State's gaming industry back on track.