Catawba Indian Nation Announces Casino In Kings Mountain, N.C.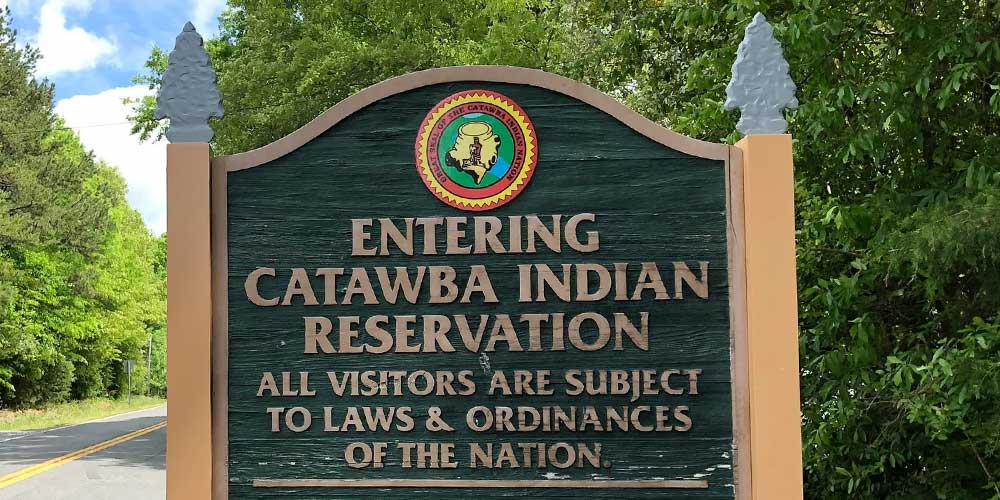 Catawba Indian Nation announced a new casino plan.
The U.S. Department of Interior will take land into trust for Catawba Indian Nation.
KINGS MOUNTAIN, N.C. - The Catawba Indian Nation held a press conference on Friday, March 13 at 1 p.m. EST to unveil their plans of opening a new casino in Kings Mountain, North Carolina.
The project is projected to bring in a boost to the economy in Kings Mountain and the legal gambling industry of the Tar Heel State.
Catawba Indian Nation Casino
During the press conference, it was announced that the U.S. Department of the Interior has granted a trust to the Indian Nation in order for their casino plans to move forward.
"The Nation is very thankful for the Department's decision to take this land into trust, enabling us to achieve the promise of self-determination though economic development—the Department has a very rigorous process for reviewing proposed trust land acquisitions. We are very thankful for the hard work of the Department's solicitors and staff on our application, who carefully reviewed our history, including our historic land settlement, ensuring that it is consistent with the Supreme Court's Carcieri decision," said , Chief William Harris.
With such a big project being announced, it would create thousands of employment opportunities. According to the press release, they are projecting 5,000 construction jobs and 4,000 permanent jobs. It also gives the opportunity for a new legal sportsbook to open in North Carolina as well, as sportsbooks are only allowed on Indian reservations in the state.