COVID-19 Pandemic Gives Crippling Blow To Gambling Stock Market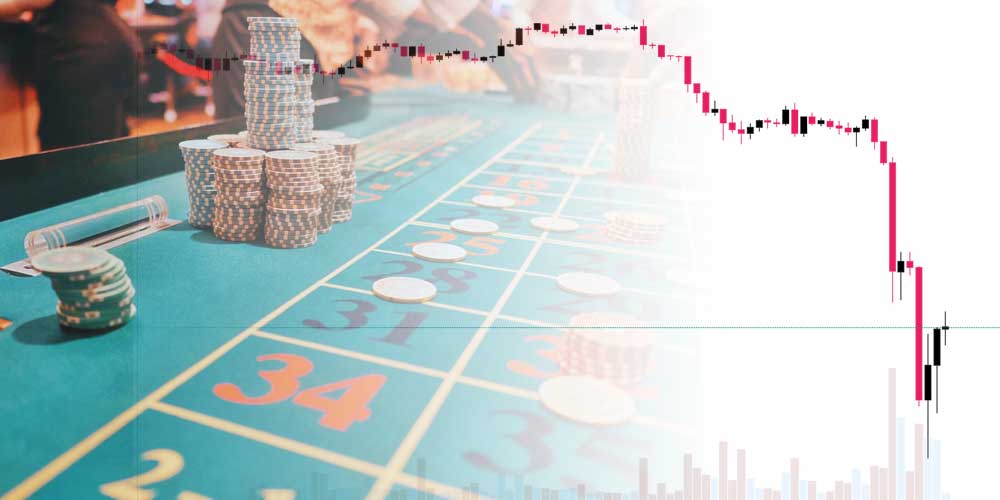 The gaming industry is taking a hit in the stock market as well as at their casino locations.
Numbers continue to drop with the COVID-19 pandemic hitting the sports and gambling world hard.
NEW YORK – The Coronavirus (COVID-19) pandemic continues to insert itself into the waking lives of everyone worldwide and the stock market is no exception. More specifically, stocks for gaming companies have taken crippling hits over the past few weeks.
March 12 saw the fourth biggest drop in market history, which includes two back to back days in 1929 when the Great Crash was happening.
Loss Of Gambling Business Attributes To Overall Losses
Stocks for legal gambling companies have been affected immensely by the cessation of multiple professional sports. Sporting events have been suspended to contain further outbreaks of the Coronavirus.
This has led to record losses for gaming operators who also have sportsbooks. However, sports betting is only one aspect of gambling companies.
Another big hit came by way of people opting not to visit casinos in order to follow the guidelines of social distancing explained by the Center for Disease Control (CDC) to stop the spread of COVID-19.
Some casinos have even been asked to close by their cities because of multiple cases of the Coronavirus. All of these tremendous profit losses have caused the stock in these companies to drop dramatically.
Big-name gaming businesses like Flutter, William Hill, and GVC are all losing money in every facet of their company, stocks included. Until sports resumes and social distancing is less prevalent, the losses will continue.
Flutter estimates they will lose £90-110 million in profits by the summer. William Hill has stated they expect to see a loss of £100-110 million within the same time frame. GVC will take the biggest hit with a loss of £130-150 million. Should more things begin to shut down, like horse races in the UK, millions more will be lost by these operators.
Market Drops
Gaming stocks have seen increasing drops since February 24. GVC Holdings is down by 56% as of March 16. William Hill is down 67%. Caesars Entertainment has dropped by 57% and MGM Resorts International is down 66%. Sadly, Penn National has dropped by 76% after taking on sports betting heavily in the United States.
The stock market and the gambling market will need to find a way to recoup these losses as it's unknown how long they will be feeling the effects of the COVID-19 pandemic.
Until then, they cannot continue to see their numbers drop, as soon they could hit zero. They will have to start getting creative in ways they can begin to profit again and stop the bleeding.