Hard Rock Casino Rockford Receives Further Gaming Board Approval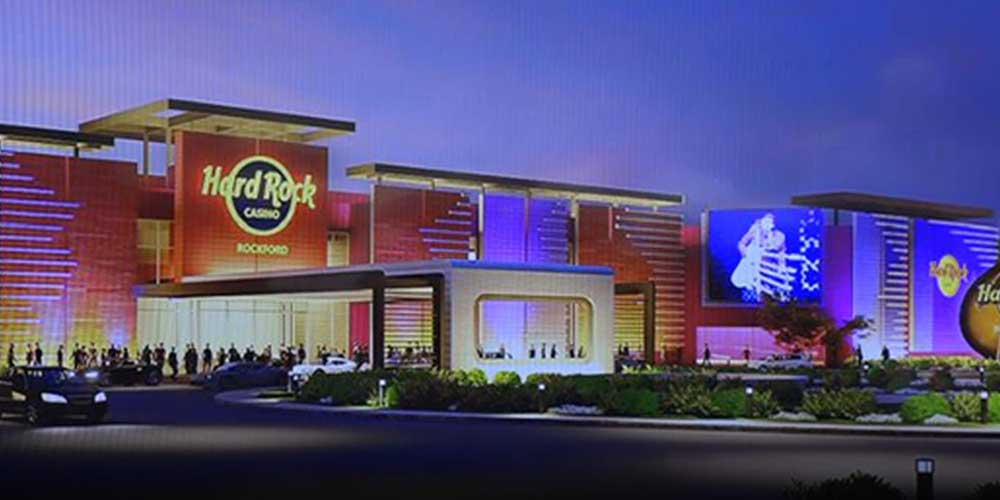 The Hard Rock Casino Rockford has passed another speed bump.
815 Entertainment, a conglomeration of investors, received a supplier license from the Illinois Gaming Board.
Several key players in the casino's operating system were also approved by the Board.
LAS VEGAS - The Hard Rock Casino Rockford is getting closer and closer to reality as Illinois gambling solidifies itself as a serious concept. The current plan for the casino is that there will be a temporary casino opened at the former location of a restaurant and convention center.
This temporary casino will serve the surrounding areas while construction is ongoing on the final location of the casino.
Approval for construction of the temporary casino was received in June and was expected to last around three to four months. In other words, the target date for completion of the temporary casino is somewhere in late September or October.
In order for all of this to go smoothly, however, there was further approval from the Illinois Gaming Board required.
This time, what was needed was approval for who was allowed to participate in the newly legal casino project. Without Illinois Gaming Board approval for the operators and executives of the casino, there could have been significant delays.
The Board approved a yearlong supplier license for 815 Entertainment, the company that is managing the casino, as well as approving the involvement of several key figures. 815 Entertainment was established with the purpose of pooling local investors with Hard Rock International in order to better develop the casino.
"This is a giant step forward," said Jon Lucas, COO or Hard Rock International. "We're grateful to the State of Illinois and the Illinois Gaming Board for their support. We're excited to get this project up and running beginning with the construction of the temporary casino. It won't be long before we need people to join our team and we plan to share more details on how the community can participate through employment and supplier roles in the days and weeks ahead."
The Hard Rock Casino Rockford is looking like it will be the first of six Illinois casinos that were approved by Gov. J.B. Pritzker.