Indiana Gambling Expansion Incoming With New Compact Signing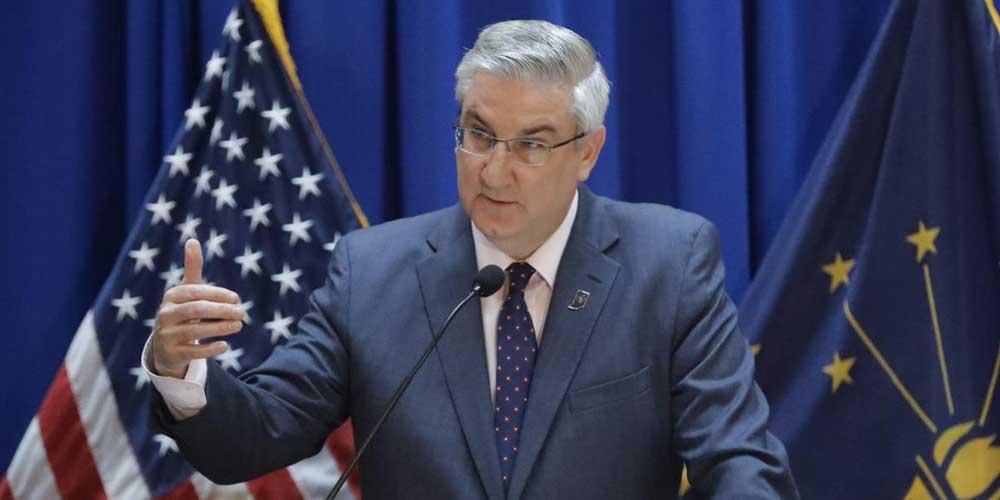 Indiana Governor Eric Holcomb has signed a new compact with Pokagon the Band of Potawatomi Indians to expand gambling in Indiana.
The Pokagon Band of Potawatomi Indians will be able to add new games to their Four Winds Casino operation in South Bend.
The compact is awaiting federal approval.
SOUTH BEND, Ind. – Indiana gambling fans in the South Bend area may soon see an expansion at the Four Winds Casino following the signing of a new compact between the state and the Pokagon Band of Potawatomi Indians.
Governor Eric Holcomb signed the compact which would bring new games including live table games like blackjack and roulette as well as more slot machines and a sportsbook.
The compact is still awaiting federal approval, but if things are approved then Indiana gambling in the South Bend area will be getting more options for local players.
Four Winds Casino Expansion
The Pokagon Band of Potawatomi Indians have attempted to expand their local gaming market since 2019 and there have been steady negotiations ever since.
In January, Governor Holcomb and the Pokagon Band of Potawatomi Indians began ironing out the details of the new compacts after successful approval on both sides, eventually leading to the official signing.
"The executed compact comes after many months of negotiations and hard work," said Sara Gonso Tait, the Indiana Gaming Commission's executive director. "The state team took great measures to ensure this compact complies with all state and federal laws and includes provisions permissible under federal law."
Among the expanded casino operation, the compact also grants a Class III licenses to the Pokagon to allow them to operate a sportsbook in their tribal casino.
The main catalyst for the Pokagon Band to initiate conversations for an expansion in the market came following sports betting becoming regulated in Indiana back in 2019. Since then, the tribe has worked to gain its own sportsbook.
With the Four Winds Casino being located just 15 minutes from the University of Notre Dame, there was some concern with having a sportsbook so close to the campus. With the law, operators cannot offer betting lines for in-state games.
The issues seemed to have been dealt with, and local fans of the Notre Dame Fighting Irish will now be able to wager directly on away games at the Four Winds casino pending federal approval.
Indiana has seen major success in its legal gambling market, and the potential expansion of the Four Winds Casino will continue this trend.
A new sportsbook and more gambling options for locals will surely increase the revenue in the area.