Michigan Sees Major September Revenue Boom At Detroit Casinos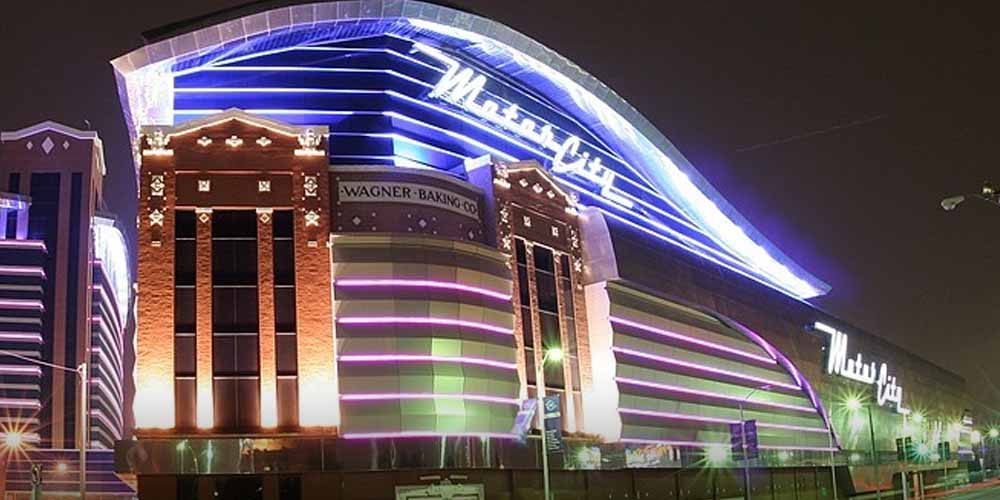 The MGM Resorts, MotorCity Casino, and Greektown Casino have seen a combined $110.4 million in gambling revenue for September 2021.
Table games and slots reported $106.9 million, while retail sportsbooks reported $3.5 million.
Revenue has spiked year-over-year compared to September 2020's $87.9 million that was reported.
DETROIT – Detroit casinos have seen a successful September, jumping 21% in monthly revenue compared to September 2020.
Casinos were operating at 15% capacity last year due to the COVID-19 pandemic, so this is a bounce-back year for Detroit's gaming industry.
With both casino games and sports betting options, Detroit continues to dominate the Michigan gambling scene.
Big Revenue Month In Detroit
The three casino operations, MGM Resorts, MotorCity Casino, and Greektown Casino made up the total revenue in Detroit. Detroit casinos reported $106,933,597.12 in revenue from table games and slot machines.
$48,406,506.04 came from MGM, $36,503,802.82 from MotorCity, and $22,023,288.26 cane from Greektown.
Local sportsbooks reported $3,459,840.65 in betting revenue. Again, MGM saw the most in revenue at $1,341,262.25, followed by $1,237,487.93 from MotorCity, and $883,813.07 from Greektown.
Combined, legal gambling accounted for 110,393,437.77 in revenue. Casino games dominated, with table games and slots making up more than 90% of the total market.
Casinos Dominate The Game
MGM held 45% of the total Detroit market-dominating with both casino games and legal sports betting. MotorCity came in second with a 34% market share. Greektown only held 21% of the market in September, but still saw major growth year-over-year as the other casinos.
Greektown improved 12.4%, MotorCity saw 13.4% growth, and MGM saw 34% in uptick. The overall gaming industry in 2021 has seen a 105.9% growth compared to 2020's market through September for the state.
Michigan collected $8,792,506.26 in taxes from Detroit casino revenue in September. So far in 2021, Michigan has seen $76,866,012.12 in gambling taxes.
The Wolverine State has continued to see success in 2021 as they bounce back from the losses incurred in 2020. Despite this success, however, Michigan's numbers are still slightly down compared to 2019.
The gaming industry is slowly being restored to its former glory and the revenue numbers should continue to increase heading into 2022.