NY And NJ Cut Social Establishment Hours For COVID-19 Concerns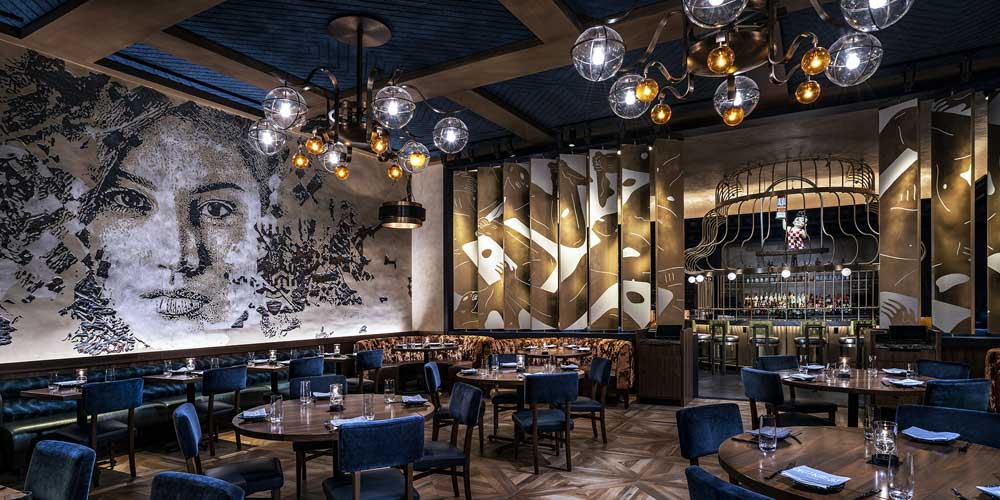 New York and New Jersey will have new curfews and that will include the closing of casino kitchens and bars beginning at 10 p.m. every night.
The spike of COVID-19 cases seen in both states has been the highest they've had since early summer, calling this the second wave of the Coronavirus.
NEW YORK – Governor Andrew Cuomo of New York and Governor Phil Murphy of New Jersey are implementing a new set of rules for restaurants, bars, and other social establishments like casinos as their number of COVID-19 cases are spiking.
New York has seen the highest percentage of positive cases since May with 2.95% of people tested statewide having contracted the virus.
The Garden State is experiencing similar numbers from their Coronavirus tests which have prompted the two men to limit the hours of operation for businesses in their states to stop the further spread of the illness, a far less drastic move than the complete shutdowns that were experienced for months beginning in March 2020.
"COVID is raging nationally, setting record numbers of cases and hospitalizations with each passing day," said Cuomo. "While New York is doing better than just about any state in the United States, we are not immune from the national trend. Now it's up to what we do. There is no pre-destined future here. It's a pure consequence of our actions. If we stay New York Tough and don't fall subject to COVID fatigue and we stay smart through the holidays, through Thanksgiving, through Christmas, through Hanukkah, we'll keep it under control. New Yorkers just have to continue to take it seriously. I know it has been a long time, but these next weeks are going to be key and we really need people to buckle down to fend off the tide."
What Are The New Rules For Casinos & Other Businesses?
Restaurants, bars, and all other businesses in the realm of social hospitality will need to close their doors at 10 p.m. and cannot reopen until 5 a.m. This also extends to gyms and casinos. Foodservice establishments can keep their kitchens open for delivery options but there can be no indoor dining after 10 p.m. in both New York and New Jersey.
The four casinos in upstate New York and the multitude of casinos in New Jersey are allowed to operate with their own set hours as they have been doing but they will need to close down the bars and kitchens at 10 p.m.
This means that any gamblers at these venues will not be able to get food or drinks after this time and will need to focus strictly on betting. With the lack of refreshments and operating at already limited capacities of 25%, casinos will probably be closing up earlier than they have been when their customers start to get hungry or thirsty.
The Outlook For New York & New Jersey
Governor Cuomo hopes the new rules that are set to begin on Friday will see a decline in the number of positive COVID-19 tests in the state. Should the number of people testing positive for the virus not decrease, he has said that stricter protocols will be enforced, including no more open-door business.
This could hurt the casino businesses of New York even more if they are forced to close their doors again.
As for New Jersey and their casinos, there is no word as to what the next steps would be if these new rules do not help lower their number of Coronavirus cases. However, Governor Phil Murphy wants to make it clear that this is nothing like the first go-around with COVID-19 like the Garden State dealt with earlier this year.
"We will take steps later today, but it won't come close to what we were doing in the spring," said Murphy on Monday. "This is not a lockdown, but this is tweaking our parameters at the edges."