Olympic Surfing Debut: Which Countries Have Best Odds?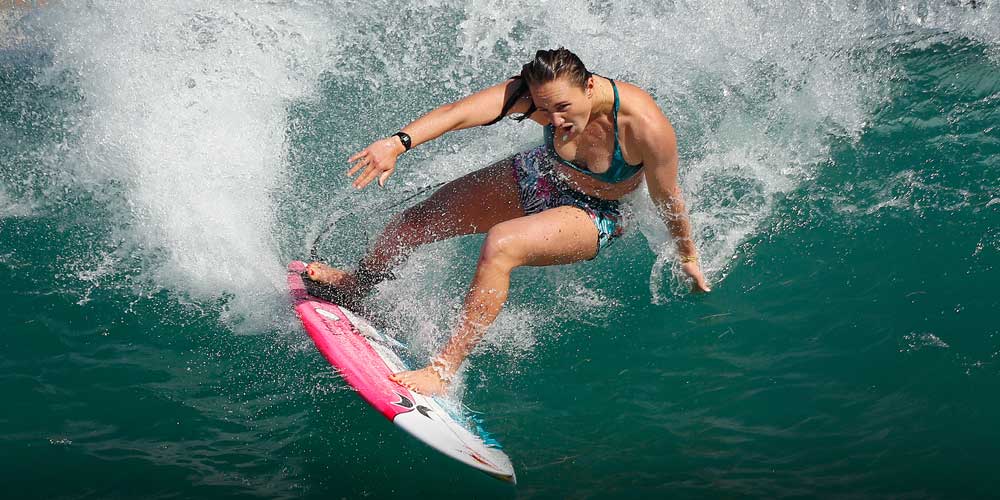 Brazil has -185 odds to be home of the men's surfing winner.
The United States are +115 betting favorites on the women's side of the event.
TOKYO – The 2021 Olympics will host the first surfing event in Olympic Games history. Betting odds have been available on the individuals for a while, but now wagers can be placed on which country will be the home of the winners.
Men's Surfing: Brazil Heavily Favored
Brazil has both Gabriel Medina and Italo Ferreira competing in the men's surfing event and are the two surfers with the shortest odds to win the event. Naturally, these leaves legal gambling sites listed Brazil as a convincing favorite.
Men's Surfing Winner Country
Brazil -185
USA +470
Japan +600
Australia +700
Medina has +175 odds and Ferreira has +325, making sense as to why Brazil is -185, but what doesn't make sense is why the United States is set at +470. If anybody is going to beat the Brazilians, sports betting sites suggest it will be the USA's John John Florence.
Florence has +550 odds individually, with the only other American competitor, Kolohe Andino, having +1400 odds. Betting on the USA may just be losing value in an unnecessary way when getting Florence at +550 is essentially giving more generous odds with the smallest amount of risk added.
It's going to be tough for anybody to place ahead of the Brazilians, as the country is home to many of the best men's surfers in the world.
Women's Surfing: USA Has Edge Over Australia
On the women's side of the event, the United States is in a similar spot to Brazil, having two of the individual favorites. Carissa Moore (+275) and Carolina Marks (+500) are listed as the favorite and third-favorite and will both represent the USA. Because of this, the country is favored by a solid margin.
Women's Surfing Winner Country
USA +115
Australia +200
Brazil +470
France +750
Australia is rightfully listed as the biggest threat as Sally Fitzgibbons (+450) and Stephanie Gilmore (+650) are pegged as the second and fifth options for the event. Betting on both Americans would net a similar outcome than betting on the country. For the Australians, bettors could place a unit on each athlete and be rewarded more than they would by betting on Australia.
Whether betting on the country rather than the individual is up to the specific Olympic sports betting fan, but it seems more often than not it should be more beneficial to use the individual surfers.
The surfing event is set to start on Sunday and run through Wednesday, but inclement weather could push it back as far as August 1.