Online Gambling Stocks Take Downturn Amidst COVID Reopening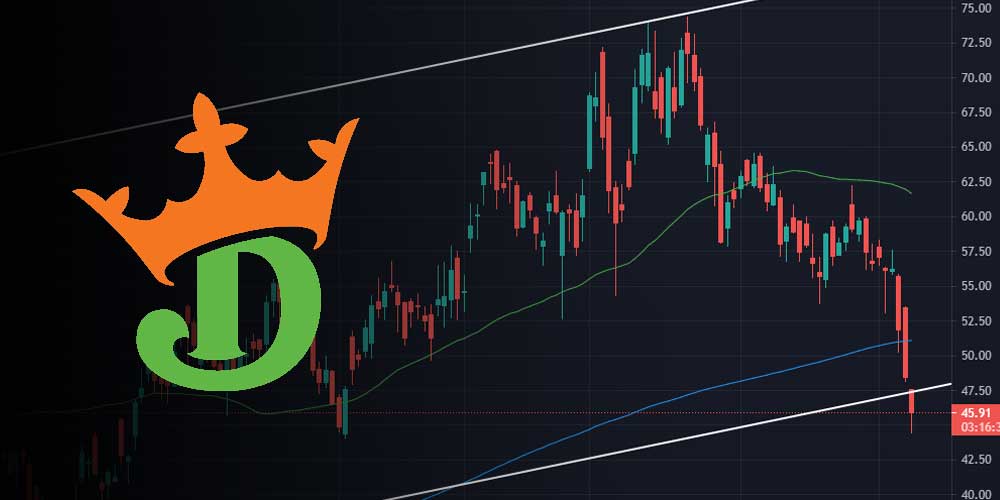 DraftKings' stock price is down significantly since February.
Other online casino and sportsbook operators have been harder hit.
This trend could continue in the future.
LAS VEGAS - Online gambling stocks have taken a downturn as regular casinos open up, and the downswing is significant.
DraftKings' stock price has fallen 17% since February, and there are several companies that are falling even faster and farther.
For example, Rush Street Interactive's stock price has dropped almost 40% since February.
The differences between Rush Street and DraftKings are illuminating, however.
Rush Street operates online casinos specifically - casinos that were some of the best gambling options during the pandemic.
DraftKings operates online sportsbooks in several states, but they also have a thriving daily fantasy empire, and could be perceived as more diversified than Rush Street.
Because of this, Rush Street seems to be taking a harder hit than DraftKings, as online casinos are no longer the only game in town.
With many states, including Pennsylvania, where Rush Street operates, looking at removing COVID-19 capacity restrictions, physical casinos are going to cut in on some of the business.
Put simply, online casinos now have competition for the first time since the pandemic began.
This competition has hurt them in terms of stock prices, but could be good for the overall legal gambling industry.
In addition, as much as online gambling might seem like an industry that generates pure profit, it's not fully figured out as of yet.
For example, DraftKings actually operates with negative net income at the moment, making it a tougher sell to investors.
This could be something of a bubble popping in terms of online gambling stocks at the moment, but the industry as a whole seems to be doing fine.
Still, this trend is something to keep an eye on - and is clearly continuing. DraftKings' stock price has fallen from $58.03 at the beginning of April to $46.20 at the time of writing.