Professional Online Poker Players Are Cashing In During COVID-19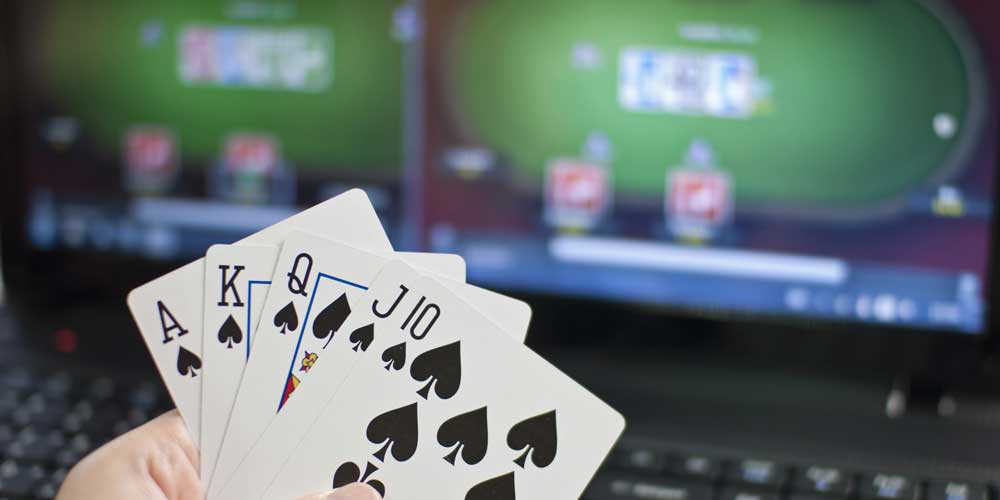 Online poker rooms have seen an uptick in players participating since the start of the coronavirus pandemic.
Only four states have legal online poker sites: New Jersey, Nevada, Delaware, and Pennsylvania.
An online poker tournament had an $18 million dollar prize pool.
LAS VEGAS — The coronavirus pandemic has caused drastic shifts in the way the world operates. More things are now online and social distancing has taken precedent over the normality of being around people.
This has also seeped into the gambling world where, since mid-March, the closure of brick-and-mortar casinos nationwide has caused more players to use online gambling avenues to still play their favorite games.
Online poker rooms, in particular, have seen more users flooding their sites as the only states with legal online poker sites New Jersey, Nevada, Pennsylvania, and Delaware all broke revenue records for the month of March.
The influx of more players to online poker rooms has led to bigger pots and more inexperienced players which has benefited some professional poker players.
Profession online poker player Drew Layton told The Guardian he has seen an increase in traffic to websites where he plays and thus a rise in his income.
"I wouldn't say I'm thriving because of the pandemic, but one area of my life has gotten a little better," said Layton. "All of a sudden, being self-employed is a huge benefit."
Despite the pandemic, US online poker sites are seeing big numbers and more new users.
"Cash game traffic is robust, new registrations are up, first time depositors, etc. By all metrics, we haven't seen this kind of traffic before, and our signups are the best they have been since the first week we opened our sites," said Seth Palanksy VP of Caesars Entertainment to ESPN.
Online Poker Sites Seeing More Players Globally
Online poker hasn't just seen a boom just in the US, an international poker tour hosted by PokerStars in late March set new records for entries and had a prize pool of $18 million dollars. This was just $2 million dollars shy of the record held by Partypoker.
888, an international online poker room, has seen a 60% increase in usage since the coronavirus pandemic began.
"As we look at April 2020 numbers compared to April 2019 and January 2020, we see over 60% uptake in daily poker active players on our U.S. poker platform, which includes our Interstate Poker Network – the first regulated multistate poker network," said Yaniv Sherman, Head of Commercial Development at 888 Holdings to Forbes.

"We are seeing similar trends on our global poker network, a testament of a recreational destination that people are enjoying while sheltering in place."
With such a large influx of new players, those who are more experienced have an opportunity to cash in on some of the largest prize pools the legal gambling industry has ever seen.