Riverboat Casinos Sue Scientific Games Over 'Illegal' Shuffler Monopoly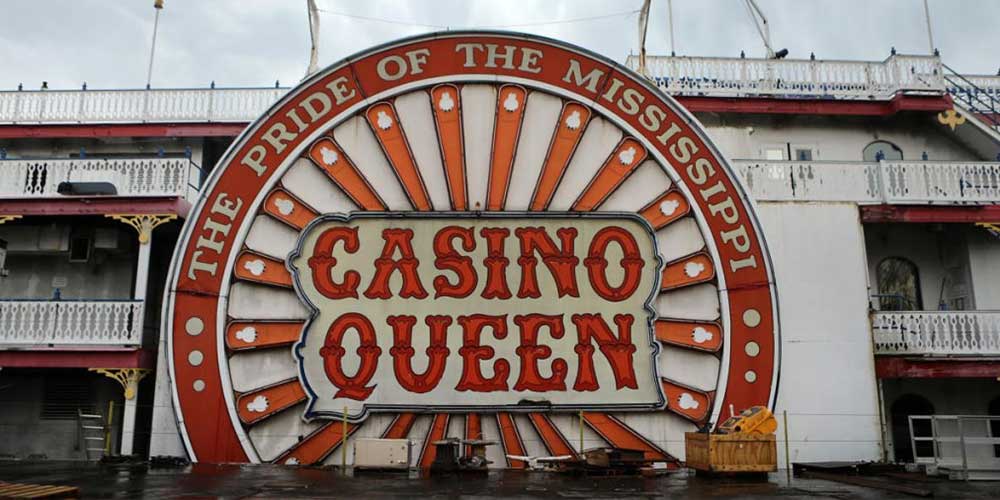 DraftKings at Casino Queen in East St Louis Illinois and Casino Queen Marquette are suing Scientific Games (SG) over an alleged illegal monopoly.
The lawsuit claims that SG is currently able to set ridiculously high prices on card shufflers without the fear of being undercut.
The suit claims that operators are being damaged financially as a result.
EAST ST LOUIS, Ill. – Popular gaming technology company Scientific Games (SG) has been hit with a class-action lawsuit in Illinois.
Two riverboat casinos, Casino Queen Marquette and DraftKings at Casino Queen are suing SG for having an alleged monopoly on the card shuffling market, forcing them to pay high prices on the feature.
The plaintiffs are seeking financial relief for the alleged financial damage, and are looking for other casino operators to join in on the lawsuit against the legal gambling technology company.
Scientific Games Gets Sued
The reason the two Casino Queen operations believe they have a legit case stems from a 2018 lawsuit against Scientific Games in which the technology company lost.
Scientific Games was then ordered to pay $315 million to Shuffletech, a gaming technology company that Scientific Games bullied out of the market with claims of copyright infringement suits.
Courts determined that SG used fraudulent tactics to mislead the patent office, engaged in sham patent litigation against competitors, and created a monopoly on the card shuffling technology used by casinos with the fraudulent patents.
While an appeal on the verdict lowered the settlement to $151.5 million, the mere fact that SG lost the lawsuit in the courts motivated Casino Queen to take action.
According to the official lawsuit by the legal casino operators, SG owns 100% of the market on card shuffling with no alternative methods available for casinos.
"There are no reasonable substitutes or alternatives for automatic card shufflers for casino table games that use physical playing cards, meaning that demand is inelastic for these products. Inelastic demand means that increases in price result in limited declines in quantity sold in the market," says the lawsuit.
The lawsuit goes on to show several companies who were forced out of the market due to threats from SG, which had already been proven in court to not have legal merit to shutting out these companies.
SG is the owner of Bally Technologies, also listed as defendants in the suit. Bally Technologies are the owners of SHFL Entertainment, the company that invented the Shuffle Master technology.
Due to them having ownership of the companies involved, SG used patents to prevent other companies from creating their own similar technology, thus leading to the lawsuits.
The lawsuit is still in its earliest phase, with the Casino Queen operations hoping to go before a jury, similar to the initial lawsuit that SG lost.