Legal Online Gambling For Delaware Residents
Gambling laws in Delaware are not very stringent, and as of 2013, Delaware has actually made it legal to gamble online. We have decided to focus on the legalities of online gambling in Delaware, as many players are still a little confused about the law. In our research (further down the page) we have looked in the specific laws related to gambling in Delaware, as we knew that only by looking through the statutes could we find the truth about gambling.
Additionally, we have also decided to share our favorite legal gambling sites for USA players, those that are trusted can be trusted by those living in Delaware. If you're ready to learn more, and we bet you are, keep it here and we'll break down all the important info related to the legalization of online gaming in DE.

Help Us Help You!!! Like Us On Facebook And Vote On Google +1
Is Online Gambling Legal In Delaware?
Well, technically, it always was, because Delaware law never specifically prohibited online gambling prior to the vote to legalize it in 2012. The new law is designed to allow in-state sites to compete for gamblers who have been playing online for years at sites located outside of U.S. jurisdiction – many of those sites you've read about right here.
While it will certainly take a while for Delaware to pick a group of providers and institute the policies and procedures required for successful management of online gaming, all that has already been done at sites originating in the U.K., Canada, the Caribbean, Panama and other locations. So the games are already being played and enjoyed by citizens of Delaware and all other states.
More About Legal Online Gambling In DE: Casinos | Sports Betting | Poker | Bingo
Is It Safe For Delaware Residents To Gamble Online?
We can safely say that online gambling in Delaware is safe for the consumers but if you are the owner/propreitor of an un-approved, unlicensed online gambling operating in Delaware, you will be subject to prosecution and big fines... so don't do it.
Just stick to using online casinos, sports betting sites and online poker rooms that welcome Delaware residents and you shouldn't run into any issues with gambling online.
Delaware Online Gambling Laws
While not the first state to implement legal intrastate gambling sanctioned by the state legislature (that award goes to Nevada), Delaware was the first to get statehouse approval, and hopes to have its online gaming operation up and running by the end of 2013. Unlike Nevada's poker limitations, Delaware's law allows for online slots, video poker and casino games, and will be administered by the state lottery commission.
Delaware has always been a gamer-friendly state, and this forward-looking legislation enhances that reputation tremendously. It is also a recognition that Delaware citizens have been gambling online, at legal, offshore sites, for a long time.
Online Gambling Age For Delaware Residents
To gamble in Delaware, you will have to be 18 at a minimum. First off, bingo, the lottery, dog and horse racing, and SOME poker rooms can be accessed at the age of 18. Other poker rooms, casinos, online casinos and online sportsbooks all require you to be at least 21 years of age in order to play.
Related Article: What is the legal age to gamble online?
Gambling Sites That Accept Delaware Residents
The various gambling options in the state of Delaware are unlimited. There are various options at your disposal, including online casinos, sportsbooks, poker rooms and even bingo sites. We have paid special attention to the gambling sites that offer all of these, as there is no reason to limit yourself when you can have access to every form of game in one convenient little package.
BetOnline: LifeTime Deposit Bonuses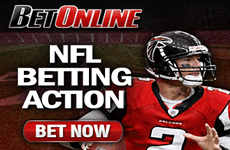 Delaware is known as "The First State", and we are about to introduce you to one of the first betting sites. BetOnline have been doing their thing for well over a decade, and are now known in many circles as the best overall gambling site. Once you start exploring the sportsbook, poker rooms, and casino, you will understand why. They do it better than anyone, and with class. BetOnline is a true goldmine of opportunities for anyone with a hankering for wagering.
I signed up at BetOnline over five years ago, and haven't looked back since. The site is based out of Panama City, in the Republic of Panama. This is an important aspect of online gambling sites because, in order to serve Americans they must function overseas. Federal laws have made online betting businesses almost nonexistent on our shores. This is why so many people turn to sites like BetOnline to get in on the safe, and legal action that they offer. Go To BetOnline!
5Dimes: Better Betting Options Than Land Based Books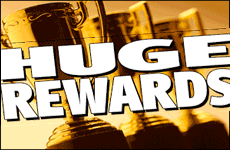 Night out in Delaware can be a lot of fun. You have the Carpenter Center in Newark, Brandywine Prime in Chadds Ford, and much more. But what if you want to stay in for the night, while still playing the odds, cards, or casino games? 5Dimes is the answer, and is the overall best gambling site in Delaware. Residents can singn up for free and explore everything they offer. It is like having a full grand casino in your living room, or even on your mobile device.
5Dimes is now offering reduced juice on most sports wagers. If you have ever bet the books, you know that the juice, AKA the vigorish, is the profit that the bookmaker makes off the bets. 5Dimes cuts the usual amount in half. You would usually spend around $110 to potentially win $100, but with 5Dimes reduced juice you would only spend $105 for the same amount. This seemingly meager reward will add up over time, making 5Dimes something of a secret weapon for Delaware sports fans. Go To 5Dimes!
Are Online Casinos Legal In Delaware?
Of course – not to sound redundant, because it's important, but casinos are just a facet of the legal gambling offered online in Delaware. Slots, craps, roulette, blackjack, all the games that make your casino or cruise ship experience memorable are available online to Delaware residents.
When Delaware gets its in-state games up and running, it will be interesting to watch to see how many citizens and visitors will jump to the virtual tables. Many already do so at legal sites outside of the state, and remember that, even if you're a Delaware citizen, you must be in the state to gamble online at the state-run games. That restriction doesn't apply to the many legal offshore sites.
Related Article: Are online casinos legal in the USA?
Where Can Delaware Residents Legally Play Casino Games Online?
Residents have two options. 1) Play at online casinos regulated by Delaware. 2) Play at offshore casino websites that accept Delaware residents.
What is the difference? Well, one is regulated by the state whereas the offshore casinos are regulated by independent third-parties. Either way, Delaware residents can be assured that they are gambling with a high-caliber online casino that is legal and guaranteed to pay when you win.
Is Online Sports Betting Legal In Delaware?
While the laws enhance the number of opportunities for legal gambling on poker and casino games, sports betting is heavily regulated on the federal level and the state law makes no provision for its approval... yet.
Thanks to the fact that Delaware is well-known as a sports betting haven, it will not have to deal with issues other states will face when it comes to regulating sports wagering such as PASPA - the federal law that dictates which U.S. states are even allowed to regulate the activity. This should make it very easy when it comes time to completely legalize betting on the web.
Related Article: Is online sports betting legal in the USA?
Where Can Delaware Residents Legally Bet Sports Online?
For now, legal online sports betting is available to citizens of Delaware at offshore betting sites, which are in most cases safe, secure and legal. Some are better than others in terms of odds, information, sports offered and payout history, so do your research and check back at LegalGamblingUSA.com for further updates.
Is Online Poker Legal In Delaware?
Yes, and it is likely to become the state sport as time goes by. While not everyone enjoys the frantic casino scene, everyone enjoys a good poker game, and many Delaware citizens have been doing that online, legally, for years. The that went into effect to regulate online poker in DE only mean it's destined to get better for those savvy, card-playing Delaware residents.
As the biggest social form of online gaming, Delaware is set to really bring in added revenue through regulation of the game. And while Delaware is small in stature, it is sure to have big impact on the rest of the U.S. states thinking of going to same course... to legalize online poker as Delaware did.
Related Article: Is online poker legal in the USA?
Where Can Delaware Residents Play Legal Online Poker?
The established poker sites that are legal for U.S. players are based in countries outside the sphere of American regulation, all accept players from Delaware with open arms, and poker tourneys are going on around the clock. For Delaware citizens it's an easy proposition – just pick a site, pick a game, and grab a seat. You'll be competing with players from around the world, or maybe going one-on-one against the house. Either way, it's fun, safe and legal.
Online Bingo Rooms Accepting Delaware Residents
Bingo players fully capable of participating in their preferred game on the Internet. Since finding a game of bingo is not always easy, you will want to keep in mind that these online bingo halls offer some of the most generous cards, payouts, an even enormous jackpots. We have made sure that all of our bingo halls are legitimate, so you do not have to worry about being ripped off or otherwise penalized for playing these games online.
Is It Legal To Play Online Bingo In Delaware?
Like all the other forms of online gambling that were legalized in Delaware, bingo is a form that is legal to be played online. This is great news because no longer will fans of bingo need to travel to get to bingo halls in order to play. As a result, anyone living in Delaware that wants to play online bingo is free to do so through the internet and while sitting at home no less.
Will I go to jail for online gambling in Delaware?
Gambling online is not going to get you arrested by authorities in the state of Delaware. If you decide to gamble on the Internet, you will not be deterred by going to jail. Instead you can simply participate in the various betting options without having to be afraid of being arrested or otherwise penalized simply for jumping into the various gambling sites online.