Legal Online Gambling For Oregon Residents
The legalities of online gambling in Oregon are somewhat confusing. When considering the statutes, you will see that there has been a few laws written to make it so online gambling puts you in violation of the law. Unfortunately, the laws regarding what exactly will get you in trouble are fairly confusing, as the state's laws are fairly similar to those that are in place on a federal level. Oregon's state laws have pretty much made it so anyone in the business of Internet gambling cannot knowingly accept credit cards, EFTs, checks, drafts, or any other financial transaction. What it does not say is that playing a game is actually illegal in the state of Oregon.

Help Us Help You!!! Like Us On Facebook And Vote On Google +1
Online Gambling Age For Oregon Residents
If you are going to gamble in Oregon, online of in the real world, you will find that there are age limits on these games. Poker rooms and bingo halls, as well as their online counterparts, are open to 18 year old residents. The lottery, dog racing and horse racing are also at the age of 18. You will find that you can begin playing online casinos, live casinos and online sportsbooks only when you reach the 21st year of your life.
Oregon Online Gambling Laws
As we have begun to explain, we have looked almost specifically at the laws related to online gambling. While the land based gambling options are cleanly cut, online gambling is egregiously confusing for most players. We have found nothing that specifically bans online gambling, but rather they focus on the financial processes related to online gambling in the state of Oregon.
Gambling Sites That Accept Oregon Residents
While the laws may not be in your favor, there are plenty of gambling sites that will accept you regardless of the legal climate. In our searching we have found and tested a variety of different gambling sites. Sportsbooks, poker rooms, casinos and more have all come under our microscope.
Bovada: Pac-12 Odds On All Teams Plus More On The Ducks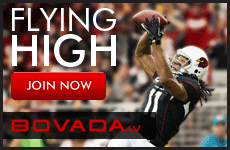 Oregon has the highest number of ghost towns that any of the state in the United States. Totaling over 60 of them, including deserted gold mining towns. Some places in Oregon ran out of gold, but I can tell you that one betting site has plenty of gold left. Bovada is the best overall gambling site in the state of Oregon, and it has the reputation to back it up. Known through sports fans as the go to site for the largest and most in-depth sportsbook. If you claim to be any kind of avid sports fan then you have to have a Bovada account. Oregon has one of the best college football teams in the country, why not take advantage of that and get paid?
Bovada provides the ultimate in perks and special promotions to new players. You can get up to $250 with the 100% welcome bonus. Once you've established yourself you can also get reload bonuses that help seasoned players flush their accounts with cash. Go To Bovada!
SportsBetting: Place Bets On Phones And Tablets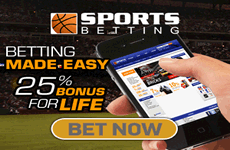 Oregon is a colorful state filled with interesting people and even more interesting sights, such as the Bowling Ball Garden, the electric kaleidoscope, the Tire Totem Pole, and the Dead Halloween Mask Burial Grounds. Here are some other fun facts, Sportsbetting.ag has been voted best overall gambling site by Oregon residents. Sportsbetting.ag is a legal betting site where you can wager on your favorite sports, play a hand of poker, or check out the unique casino games. Functioning under all accordance of the law sportsbetting.ag is based in Panama City, the Republic of Panama.
Legally operating outside of the US, sportsbetting.ag accepts players from all 50 states. Under the UIGEA or the Unlawful Internet Gambling Enforcement Act, credit card payments directly transferred from betting sites to players is prohibited. This is not a problem though, because sportsbetting.ag has a number of other payout methods that are just as fast, and legal. Making a deposit to sportbetting.ag is simple and using a credit card to make a deposit is legal and acceptable. They also accept checks, money orders, bank wire transfers, and many more options. Go To SportsBetting!
| Betting Sites | Bonuses | Features | Visit Site |
| --- | --- | --- | --- |
| | 100% - $250 | Poker / Casino Games | |
| | 75% - $1,000 | Poker / Casino Games | |
| | 50% - $2,500 | Poker / Casino Games | |
| | 50% - $520 | Live Dealer Casino | |
| US Casinos | Bonuses | Bonus Codes | Visit Site |
| --- | --- | --- | --- |
| | 400% - $4K | LUCKYRED400 | |
| | 100% - $777 | BIGSLOT | |
| | 200% - $500 | SLOTS500 | |
| | 100% - $500 | HELLOSLOTS | |
| | 200% - $2K | No Code Needed | |
| | 200% - $1K | USA1000 | |
| Poker Sites | Bonuses | Features | Visit Site |
| --- | --- | --- | --- |
| | 100% - $1,000 | Sports Betting / Casino | |
| | 100% - $1,000 | Sports Betting / Casino | |
Online Casinos That Accept Oregon Residents
We have looked into the online casinos accepting residents of Oregon above most others. These online casinos come in many forms, and we have tested most of them in order to see what options are available. Having tested these sites, we can assure you that nothing but high quality experiences can be found.
Online Sports Betting Sites That Accept Oregon Residents
Sportbooks are some of the more important sites we have looked into, as there is no live sportsbook in the state. Provided you stick to the options we have to show you, your betting experience should be legitimate and easy to understand.
Online Poker Sites That Accept Oregon Residents
Poker players will find that the residents of Oregon have access to quite a few different poker rooms. With various options for play, covering most forms of poker, these online poker sites offer players the easiest way to hit the grind since home poker games.
Online Bingo Sites That Accept Oregon Players
Bingo halls are not always readily at hand, which is why the online bingo sites have become as necessary as they are. If you decide to look into the bingo sites we have shown you, you will find that a lot of money is sitting around ready to be won by having a little luck at the cards.
Is Online Gambling Legal In Oregon?
Online gambling in the state of Oregon is somewhat confusing. In the state of Oregon, the laws have pretty much said that you are not allowed to make payments into gambling sites - in so far as we can tell. We are not attorneys, so we cannot tell you whether it is actually safe to play the games. We do not necessarily think that you should risk violating the laws, so you may want to fore go trying to gamble online at all.
Oregon's state laws do not mention anything about online gambling in any capacity and there has been no movement in the legislation of the state to change that fact anytime soon. That being said, federal laws do restrict players from playing at any gambling business that operates inside of Oregon or in the United States in general. So the only way to enjoy legal online gambling in Oregon is to use offshore online sites that accept Oregon players. It's important to make sure that you are using an offshore site that is licensed and regulated and if they meet that criteria, you are free to enjoy what they have to offer. The only other federal law that is necessary to know after that is the Unlawful Internet Gambling Enforcement Act.
The UIGEA prohibits banks from knowingly accepting payments from online betting sites and is a significant thorn in the online gambling industries side. The top sites have done a good job of providing multiple ways of accepting deposits and sending payouts to get around this law though, so it isn't normally an issue. One last thing that is important to point out as far as the legality is concerned is that the actual player is not mentioned in state or federal gambling laws and nobody has ever been arrested for using offshore online wagering sites.
Can Oregon Residents Safely Gamble Online?
We wouldn't recommend going to the public library and using one of their terminals to risk money at online gambling sites but as long as you do it from the privacy of your home you should have no issues. Fact is, unless you are running or profiting by owning an online gambling site while living in Oregon, you really have nothing to fear. Those who do decide to make an enterprise off of other's gambling losses could be in for a heap of trouble, especially if they operate inside the state or even the U.S. for that matter. But, as long as you are just the end user, you should not fear legal reprecussions just because you decided to particpate in online gambling for entertainment.
Are Online Casinos Legal In Oregon?
While there are many online casinos that accept residents in the state of Oregon, the laws are not exactly in your favor. The Oregon government has made its point clear, and for now you will just have to bide your time until the state attempts to regulate these online casinos.
Is Online Sports Betting Legal In Oregon?
While Oregon is somewhat close to Nevada, it is still unrealistic to think that players should have to drive down to Sin City in order to place a bet on sports. The laws, however vague, essentially show us that there could be criminal charges coming from sports betting online.
Is Online Poker Legal In Oregon?
Oregonians can turn to the virtual poker tables in order to hit the cards, and these options are great choices regardless of how you look at it. As with other forms of gambling, there exists the inherent risk of facing potential criminal charges related to the online gambling laws.
Online Horse Racing Betting Sites That Accept Oregon Residents
All of the top online horse racing betting sites accept Oregon residents. These offshore internet gambling sites provide players with racebooks that offer so much more horse racing betting opportunities than you could ever find at an actual track. These sites offer odds on every major horse race around the country, as well as smaller local Oregon based races as well. Add in the bonus opportunities, live betting feature, and convenience factor and it's clear that online horse racing is the best possible option to bet on horses in Oregon.
Can I Bet On Horse Racing In Oregon
Horse racing is one of the most gambled-upon sporting events in the country and that point holds true in the state of Oregon as well. There are several different tracks within the state and plenty of legal online Oregon horse racing sites are available as well. These legal online racebooks accept Oregon residents and are as beneficial as it gets.
Funding Your Legal Online Gambling Account
Funding your legal online gambling account starts with your preference of deposit method. Most sites provide several different options to choose from with the most popular options being cred/debit card deposits and bitcoin. You are able to select the amount you put in and you are also provided a deposit bonus when using online betting sites as well. Keep in mind that some funding methods come with fee's so just check out the site you intend to use beforehand.
Gambling On Your Phone App In Oregon
It doesn't get any easier than gambling on your phone in Oregon. Online sportsbooks, racebooks, and online casinos in Oregon offer players a mobile option that allows players to place their bets from their smartphone or tablet. Online betting is already such a simple and convenient thing but the mobile aspect of it makes it that much easier.
Oregon Legal Gambling FAQs
Does Oregon Gambling Work On Apple And Android?
Yes, Oregon gambling offshore sites provide mobile betting options that are compatible with both Apple and Android products.
Do I Need To Download Anything To Gamble From My Tablet
Most sites do not require you to download anything onto your computer that isn't already standard. The top site's goal is to make the gambling experience as simple as possible as to not deter any players interest.
Does The Wire Act Make Sports Betting Illegal?
The Wire Act was passed way back in 1961 and its intention was to prevent sports gambling by eliminating the option to use wire communication for gambling transactions. Well because of its age, the law's definition does not include internet gambling so betting on sports via the internet is not illegal as far as the Wire Act is concerned.
Will I go to jail for online gambling in Oregon?
Many players ask if they will get arrested for online gambling in Oregon. We have never of anyone being arrested for online gambling, but this does not mean that it is not possible. We will continuously monitor the headlines to see if there has ever actually been a crime related to gambling in the state.