Will I go to Jail for online gambling in the USA?
It's a great question, really - "will I go to jail for gambling online?" It's something all online gamblers worry about. After all, most of online gamblers are not criminals, so why go to jail just because you want to have some fun at online gambling sites accepting U.S. players? This is a very reasonable, rational fear. We are here to make that fear disappear, as we do not believe anyone should have anyone tell them what they can or can't do in the privacy of their own home. Gambling online is probably not going to fund terrorism, is probably not going to organized crime, and is probably not going to cause you to lose your life savings. That having been said, there are a lot of misconceptions about the laws surrounding online gambling and how they pertain to the player.
Will I Go To Jail For Betting On Super Bowl LVI?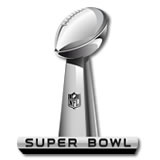 If you've been keeping up with our coverage on this important issue, then you'll clearly see that you will not under any circumstances go to jail for betting on Super Bowl LVI – provided you place your wagers at a legal online sportsbook site like Bovada, BetOnline, SportsBetting, 5Dimes and BetDSI. These sites are exempt from the prohibitions placed on domestically operated sports betting sites but are fully licensed and regulated in their home nations abroad, so US bettors get the best of both worlds experience.
That doesn't even get into the fantastic promotions, wide variety of Super Bowl betting lines from props to spread betting opportunities and unbeatable convenience offered by these industry leading betting shops. Not only will you not go to jail for betting on SBLVI, you may even make a very enjoyable trip to the bank if you pick the winner!

We are here to alleviate some of those fears, and lay out the facts as are most up to date. The simple fact of the matter is that the legality surrounding betting in the United States is murky, especially when it pertains to sports betting and poker. There are several pieces of legislation currently enacted that relate to the latest wave of betting online. These laws hit right at the heart of online gambling, and that would be the fund.
We get into this and detail these laws just below, so that you can know going forward what exactly is on the table right now. Furthermore, you will learn about the potential penalties for gambling illegally online, but don't fear, this relates mainly to operating and online gambling website in the U.S, and not being of age to gamble in your state or at the online sportsbook itself.
Gamblers have looked at several different laws when it comes to online gambling in the United States. First and foremost we have the Unlawful Internet Gambling Enforcement Act, which is the obvious law. Though some think this makes it illegal to be the online gambler, it does not. It just makes it illegal to process payments for online gambling businesses. As a player, this does not pertain to you in any way, shape or form. The Wire Act of 1961 has also been cited as a possible consequence to gambling online, but this too is not a problem for the gambler. As long as you are not trying to take bets on sports, the Wire Act is not something that is relevant to you and your desired experience.
Now that we have established the lack of a criminal risk on a federal level, as of now at least, we will have to explain to you the one way you can get into real trouble. There are several states in which online gambling has been expressly written to ban online gambling, making the mere act of placing a bet a criminal endeavor. The law enforcement in these states could, in theory, bring charges against you if you decide to gamble online in their jurisdictions. Washington is one state that comes to mind. Another is Illinois, with Indiana right behind it. South Dakota, Montana, Nevada, Wisconsin, Oregon and Louisiana have also banned gambling over the Internet. The consequences vary by state, with Washington being the worst case scenario.
Unfortunately, there is no framework of regulation surrounding online gambling in the United States. This does not automatically imply that it is illegal to gamble online, nor does it imply that you will be arrested for gambling online, but it does mean that you have to be cautious when you decide to gamble online. There has never been an issue in which someone was arrested solely for gambling online, so do not go into any gambling site assuming that you will be arrested solely for playing through the games that are online. In the end, it is highly unlikely that you will be indicted, fined, arrested or otherwise penalized for gambling online.
Laws are always changing, so all of this information could soon become outdated. We are constantly watching the online gambling industry from a legal standpoint, and we will update this page if things ever change. With all of the legislators that are turning pro-online gambling, it may not be too far off until the age of regulated, legal USA online gambling is heralded in. Until then, rest assured that you will not go to jail for gambling online - provided you do not violate any state laws when doing so.