Fastest Sportsbook Payouts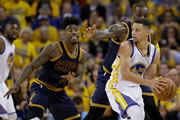 Being able to find the fastest sportsbook payouts is usually a top priority for most online sports bettors. Legal gambling sites recognize that bettors want to be able to get their winnings out of their accounts just as quickly as they put it in. That is why online sportsbooks now offer more expedient withdrawal methods to meet the needs of bettors. There will be different payout methods depending on the online sportsbook that you use, but all of the best sports betting sites will have at least one withdrawal method where you can receive your winnings within a few a days. Aside from being expedient, you can also count on the method being reliable and secure.
Though you can verify the fastest sportsbook payouts on the cashier page of your sports betting account, it helps to know which methods you should lean toward. There are certain payout options that experienced sports bettors lean toward when expediency is the main concern, and we can point you in the right direction. Often hand-in-hand with fast payouts is wanting to use the methods with the lowest fees. Luckily, there are online sportsbook payouts that are quick and carry little to no fees. It should never be difficult to request a withdrawal from an online sportsbook, and all of the methods featured on this page are quick and easy.
Methods For The Fastest Sportsbook Payouts
Though payment options will vary across legal gambling sites, the methods for the fastest sportsbook payouts are generally the same across online sportsbooks. Sports betting sites have several options for collecting your winnings within reasonable timeframes. There are methods such as MoneyGram which will get your money to you within a few days, and others such as bitcoin that you allow you to receive your payout within hours. The fastest sports betting payouts are sent electronically, but there are also more traditional methods that will have your funds delivered within a week. You can choose the option that fits your personal preference, but there are the sports betting payouts that are typically the fastest:
Bitcoin – Bitcoin is one of the fastest sportsbook payouts that you can use at a sports betting site. You can easily make instant deposits using the most reliable digital currency on the market. Rather than using a credit card or having to provide your personal bank account information, you can send BTC directly from your wallet to the bitcoin address provided by the online sportsbook.
Processing Speed: As little as 10 minutes
Fees: None
Maximum: Up to $50,000
Person-to-Person – MoneyGram, Western Union, and Ria are examples of person-to-person options that you might find at an online sportsbook. You can put in your payout request with the chosen provider, and the online cashier will provide you with a reference number within about 48 hours. Once you have your reference number, you can pick up your cash at any retail location. No need to visit the bank or another location to cash out.
Processing Speed: 2 -3 business days
Fees: Up to $101
Maximum: Up to $500
Payout Methods With The Lowest Fees
The payout methods with the lowest fees are just as high of a priority as the fastest sportsbook payouts. While it may have been difficult to find withdrawal methods with low fees in the past, online sports betting sites now offer several options with minimal fees. The majority of online sports betting payout methods will not have fees that exceed $50. There are some methods like bank wire transfers and MoneyGram that you should avoid if low fees are your main concern, but overall the fees will be reasonable for most methods.
To help lessen the burden, many legal gambling sites have payout programs where you get can discounted or completely waived withdrawal fees. Players are usually eligible for one free payout per month, so keep this in mind when requesting withdrawals. Even without a discount, the payout methods with the lowest fees are checks and bitcoin.
Checks – Checks are popular amongst bettors that prefer more traditional sportsbook withdrawal methods. The online sportsbook will send your check via express mail to the address that you provide. Some sites will ask that you deposit the check into a bank account rather than cashing it outright. If you are eligible for a payout discount, you can request your winnings by check for free.
Fees: Up to $50
Processing Speed: Estimated 5 -7 business days
Maximum: Up to $5000
Bitcoin – Bitcoin made it on our list of fastest sportsbook payouts and also our list of payouts with the lowest fees. There are no fees when you withdraw via bitcoin, no matter how much you request. This means that all of your winnings go directly to your BTC wallet.
Fees: None
Processing Speed: Within 24 hours
Maximum: Up to $50,000
Fastest Sportsbook Payouts FAQs
Do I Need To Verify My Account Before Requesting A Withdrawal?
You may need to verify your account before requesting a withdrawal from a legal gambling site in the USA. In order to protect your account, online sportsbooks may request that you fill out an authorization form before payouts are processed. This is especially true if you made a credit card deposit or if it is your first time using bitcoin. The verification process may differ depending on the site, but documents such as a copy of your government issued-ID and a copy of a utility bill may be needed to verify your identity and protect your account.
Legal sports betting sites have your security as a top priority, which is why you will likely need to verify your account before requesting a withdrawal. Most online sportsbooks will have a quick and easy verification form that will need to be filled out. You will also need to submit a copy of a government-issued ID, utility bill, and any credit card that you used to sign up at the online sportsbook.
Does My Payout Come Back Using The Same Deposit Method I Made?
Generally, your payout will come back in the same method that you used to make a deposit. If you made a bitcoin deposit, you will receive a bitcoin payout. If you deposited by check, you will get your winnings via check. The only time this is not the case is if you used a sportsbook deposit method such as a credit card which is not available for withdrawals. Most sports betting sites will issue your payout by bank wire transfer in this situation. You can always contact customer service to discuss other options.
Is Bitcoin Safe To Use?
Bitcoin is safe to use at legal sports betting sites. It is not only one of the fastest sportsbook banking methods, it is also the most reliable. Being that bitcoin is decentralized, there is no bank or third-party payment processor to decline your payment. When you send a bitcoin payment or request for one to be sent, it is 100% guaranteed unlike with credit cards. The cryptocurrency is completely legal, and you have an extra level of security with the anonymous nature of bitcoin. Rather than providing bank account information, you simply provide your BTC wallet address. When you want the fastest sportsbook payouts and deposits that are also dependable, use bitcoin.
Can I Cancel A Bitcoin Withdrawal After It Is Requested?
You can cancel a bitcoin withdrawal if the transaction has not yet been processed. Once the online sportsbook has sent the bitcoin to the wallet address, there is no way to cancel or reverse the payout. That is why it is extremely important to verify the BTC address that you provide to the cashier when requesting your withdrawal.
When Will My Withdrawal Be Processed?
Your withdrawal is processed according to the processing window implemented at the online sportsbook. All legal sports betting sites will process withdrawals throughout the week during specific hours. You can always verify the specific timeframes on the Cashier page. Even you choose one of the fastest sportsbook payouts, sports betting sites will ask for 48 hours to process payouts. Make sure to factor this into the overall delivery speed of your selected payout method.