Legal March Madness Betting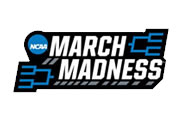 March Madness, historically, is the biggest sports betting event in the United States when taken as a whole. The tournament, which starts in mid-March and lasts for almost three weeks, has been a staple for sportsbooks since its debut in 1939. With 68 teams representing the largest championship field in college sports, March Madness gives gamblers a huge number of opportunities to win. Even better, because of its single-elimination structure, the tourney is action-packed from start to finish, from the First Four play-ins to the Final Four semis and the title tilt itself. With a total of 67 games to bet on, you'll have thousands of wagering chances during the Big Dance.
Formally known as the NCAA Division I Men's Basketball tournament, March Madness sees more US sports betting than any other sports tournament played on US soil. The only thing that eclipses the wagering interest in March Madness is the Super Bowl, and for this reason, March Madness is often colloquially referred to as the "Super Bowl of College Basketball." In the past, March Madness betting was regularly estimated to eclipse a handle of $8-10 billion, though thanks to more legal sports betting options than ever, that number should only grow this year (and in the years to come). If you'd like to know how to get started legally betting on March Madness yourself, read on to see just how easy and safe it is to wager on this premier gambling event.
Is It Legal To Bet On March Madness In The US?
It is absolutely legal to bet on March Madness in the US, provided you do so at a regulated land-based venue or a reputable overseas sports betting site. Now that the Professional and Amateur Sports Protection Act (PASPA, 1992) has been overturned, all individual states are empowered to offer the pastime and regulate it per their own terms and conditions. While many states still do not offer customer-facing legal sports wagering outlets to their residents and visitors, many others do. Still, the majority of college basketball fans will not be able to access these land-based books regularly enough to take advantage of the daily betting action afforded by the world's biggest basketball tournament. For them, the solution is simple: legal offshore sportsbooks.
Sites like Bovada, SportsBetting, BetOnline, 5Dimes, and a select few others are the best websites to wager on the Big Dance, with most of these offering those in all 50 states the opportunity to place real-money wagers on all the basketball games they can handle. (Bovada excludes bettors in Delaware, Maryland, New Jersey, and Nevada, though each of these states has local sports betting venues up and running, making the limitations mostly a moot point.) While it is also possible to use a black market bookie to wager on March Madness, this is a risky proposition, as such services are breaking the law. As such, using an underground or black market bookmaker is not advisable, and you should stick to the avenues discussed above.
Are March Madness Brackets And Pools Legal?
Initially, March Madness brackets and office pools were thought to represent a sort of gray area for legal sports betting. No state laws made it clear whether or not such activities constituted lawful or unlawful gambling, and early on, many fans were leery of participating. In the years since NCAA office pools and parties (pool parties?) became popular, a few states have clarified that filling in March Madness brackets for real-money or prize winnings did not rise to the level of illegal gambling, though most other states have - as a matter of course - simply decriminalized the activity internally.
In any case, even in states where March Madness brackets/pools aren't explicitly legal, they are effectively legal in practical terms. So no matter where you live in the US, you can feel free to participate in the fun. The only caveat here is that to remain within the realm of lawful conduct, your workplace or employer cannot collect a fee or "house take" for offering the contest and/or any associated prizes.
March Madness Wager Types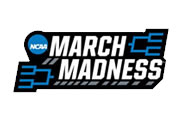 There are several different popular March Madness wager types, though these will be familiar to anyone with past betting experience with legal US gambling. The easiest and most accessible kinds of basketball wagers are the point spread bet, the straight bet, and the over/under bet. These are usually shown together, and they comprise what sportsbooks commonly call the "game line." That said, these three bet types aren't the only kinds of wagers you can place on March Madness. Futures are available nearly year-round, and the big tournament's huge selection of prop bets far exceeds the standard lines in quantity across the board. Mix in live betting, and you have an almost infinite number of ways to bet and win on this epic basketball event.
March Madness Spread Bets
The spread bet is a sports wagering staple, and it's the kind of action that most laypersons are familiar with. A spread allows the bookmaker to adjust the odds and entice gamblers to wager on both sides of a given bet in more or less equal numbers. In March Madness, you will tend to see huge spreads in the early rounds, when top seeds take on the lowest-ranked clubs that make the tournament. Because the more prominent and high-octane teams are always expected to defeat their "inferior" competition, bookies add a spread you can bet on. A spread will "take points" from the favored team and "give" those points to the underdog. A typical March Madness spread wager will look like the following:
Duke -15.5 (-110) vs. Bucknell +15.5 (-110)
This means that Duke, a perennial powerhouse, is favored to beat Bucknell, but in order to win the spread bet, Duke has to win by at least 16 points. Bucknell, on the other hand, can lose the game by up to 15 points and still win the wager. Point spread bets are also called "handicapped" bets because the presumed superior team must do more than simply win in order to win the wager. The (-110) designation in the above bet is called the moneyline, which shows how much a bettor must risk to win a certain amount. Here, a bettor must put up $110 to win $100. (Note: The moneyline represents the ratio of risk to reward and is not a betting minimum. Most books will let you place bets of $1 or less. For a $1.00 bet at -110 odds, you would risk $1.00 to win $1.10.)
March Madness Straight Bets
March Madness also includes a huge number of straight bets, which are extremely popular among both new and seasoned sports bettors. Straight wagers receive no handicapping and ask the bettor to simply pick which team he or she believes will win the game outright. Straight wagers are paid out according to their advertised moneylines. A standard NCAA March Madness straight wager will look something like this:
Villanova -345 vs. Marshall +270
Here, Villanova is the favorite, and since there is no handicapping the mismatch, you have to risk a lot of cash to win a little. With straight bets, favorites usually have a negative moneyline while underdogs have a positive moneyline. The negative moneyline shows how much must be risked to win $100, and the positive moneyline shows how much can be won off a $100 bet. The bigger the favorite, the smaller the payout, and the bigger the underdog, the larger the payout. If you smell an upset in the March Madness tournament, you make a ton of money picking the right underdog "straight up."
March Madness Over/Under Bets
Over/under bets are a favorite of the betting public, and when it comes to March Madness, that popularity skyrockets. Unlike the other two main bet types, over/unders are not predicated on who wins or loses a contest. Instead, sportsbooks simply pick a number that represents the final combined score between the two teams, and bettors pick whether or not the actual final total will be greater than (over) or less than (under) that total. For this reason, totals bets are often referred to as over/under bets, especially in the American market. A totals bet typically carries standard odds (-110 or so) and looks something like this at most sportsbooks:
Kansas vs. Charleston 122.5 O/U (-110)
Sportsbooks will often use half-point increments on totals and spreads in order to guarantee that a given wager does not end on exactly the number offered on the boards. This outcome is called a "push", and bookmakers typically refund all action on any wager that pushes.
March Madness Futures Bets
Futures bets are fairly limited, even when it comes to March Madness. For the most part, futures are like prop bets (discussed below), though they tend to apply to outcomes that are further out than the next game or two. An example of March Madness futures bets would be wagering on which team will win the tournament before the tournament starts, which player will win the tourney's Most Outstanding Player (MOP) award, whether or not a given team will make the Sweet Sixteen, and so on.
March Madness Prop Bets
March Madness proposition bets run the gamut, and it's the time of year when this category truly shines. In the world of sports betting, the bigger the game or event, the more props will be offered. Prop bets can number into the several dozens per game, and they include player, team, and game props (typically offered in a yes/no format or totals format with a standard -110 moneyline associated with the wagers). A player prop might be a totals bet on how many points a given forward will score in the next game, while a team prop would be something like how many blocks a team racks up in the upcoming contest. Game props usually take place for only the biggest games of the tournament, and these can include anything from the result of the tip-off to the colors of streamers that rain down on the winning club.
Legal March Madness Betting FAQs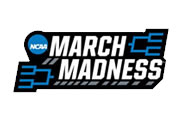 Can I be arrested for betting on March Madness?
Nobody has ever been arrested for wagering on March Madness at a legal land-based venue or any legitimate offshore sports betting website like those listed here. As long as you abide by any legal age limits in place, you can safely wager via any of the means discussed above.
What is March Madness live betting?
Live betting is the newest and most technologically revolutionary way to wager on March Madness action. Traditional bets must be placed before a given matchup starts, but with March Madness live betting, you can actually place bets during the entire game itself. Live wagers use sophisticated algorithms to alter the lines on every game as the game is being played, reflecting the pace and outcome of the action so far. With live wagering added to the mix, you can increase your chances to win big during March Madness by an order of magnitude or more. Live, in-game betting is the most immersive way to enjoy the NCAA Division I Men's Basketball Tournament.
Is March Madness mobile betting available?
Mobile betting is the most convenient way to wager on March Madness, and it is available at all the major offshore sportsbooks. Because mobile betting lets you place your picks via iPhone- and Android-optimized sports betting portals using just your mobile browser, you can browse the odds boards and make your picks in mere seconds. While some US land-based sportsbooks have true mobile betting options available (as in New Jersey and Nevada, where residents can wager on games via a casino's official platform no matter where they are inside the state), other sportsbooks are compelled by law to limit mobile access to those physically present on the sportsbook's retail property. This is called geo-fencing. If you use an offshore sportsbook, there is no geo-fencing of any kind, meaning you can wager from any state, any time. This is one of the best reasons to opt for an offshore sports bettings site over a local venue, particularly if you do a lot of interstate traveling.
What are the best March Madness bonuses at offshore books?
Most online books will offer sports betting bonuses to celebrate March Madness. Usually, these come in the form of Welcome Bonuses for first-time customers and Reload Bonuses for return customers. For example, new Bovada users signing up to bet on March Madness can get up to $250 in free-plays added to their first deposits, while SportsBetting and BetOnline customers can score up to $1000 in deposit bonuses for putting fresh cash into their accounts. Each site has different March Madness promotions, and you can find the requisite promo codes through your favorite sportsbook's Cashier page.
Is it legal to bet on all March Madness teams?
If you use an offshore sportsbook, it is 100% legal to bet on all March Madness teams. However, if you are in New Jersey, Delaware, or Rhode Island and opt to use a land-based sportsbook, you cannot wager on any games featuring any teams from your state. For well over 99% of bettors, this should never be a problem.
How much money will be bet on March Madness?
In the past, analysts estimated that March Madness betting turned a handle of over $10 billion per year, with the vast majority of that action being of the overseas or local black market variety. With PASPA overturned and legal sports wagering coming into the mainstream nationwide, that number is only expected to grow. You can expect upwards of $11-12 billion to be wagered on March Madness this year alone!
What are the odds I will fill out a perfect March Madness bracket?
Slim to none. According to services that host March Madness bracket pools every year (in which tens of millions of fans participate annually), nobody has ever submitted a perfect bracket. The record to date is 39 games, meaning one person once correctly predicted the win/loss outcomes of the tournament's first 39 matchups. Remember, March Madness has 63 games in brackets that exclude First Four matchups (and 67 games in those which include the play-ins). The good news is that you almost certainly won't need a perfect bracket to win your office pool.
Which March Madness team should I bet on?
That's the $64,000 question, isn't it? While there's no way to know which team to bet on, a good rule of thumb is to never pick your favorite team(s) unless those teams happen to be perennial powerhouses. As a point of reference, the teams with the most NCAA Men's Basketball Championship titles are UCLA (11, last in 1995), Kentucky (8, 2012), North Carolina (6, 2017), Duke (5, 2015), Connecticut (4, 2014), Kansas (3, 2008), Villanova (3, 2018), and Louisville (3, 2013). Cincinnati, Florida, Michigan State, NC State, Oklahoma State, and San Francisco have all won the tournament twice.