Legally Gambling On The World Cup In The USA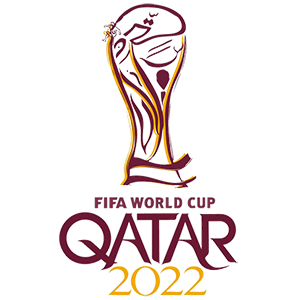 No sporting event draws as much attention from fans, journalists, analysts, and bettors alike as the FIFA World Cup. The 2022 FIFA World Cup is right around the corner, and it is never too early to start preparing. The event will take place in Qatar, in Western Asia. Fans and sports gamblers looking to enjoy legally betting on the World Cup in the USA will need to do so at reputable online gambling sportsbook sites like Bovada, BetOnline, and MyBookie, and our comprehensive guide will give you all the info you need to get in on the action.
Current Legal World Cup 2022 Betting Odds
You can bet on the 2022 World Cup at any given time from wherever you are. These odds are usually posted well in advance from the time that the World Cup ends in the years before. As they sit right now, Brazil opened as the favorite and is the only team to open with pods under +500 to win.
World Cup 2022 Odds
Brazil +450
France +600
England +650
Argentina +700
Spain +800
Germany +900
Belgium +1200
Netherlands +1200
Portugal +1200
Denmark +2800
Croatia +5000
Uruguay +5000
Best USA-Friendly World Cup Sportsbook Sites
As we've alluded to previously, the best USA-friendly World Cup sportsbook sites are the ones that allow you, the player, to get in on legally betting on the World Cup in the USA. These sports betting sites – of which we think Bovada, BetOnline, SportsBetting, and BetDSI are the best for our American readers' purposes. That's because our most recommended online sportsbooks are based in foreign countries with more favorable sports betting laws. These online gambling books are licensed accordingly by the gambling authorities in their home nations, making them able to accept US players while not being subject to the United States' gambling laws for states in the US that have not regulated sports betting.
If you're looking to get in on legally betting on the World Cup in the USA, then Bovada should be your first stop. We're confident that Bovada is the best bet in the ultra-competitive legal offshore sportsbook segment based on the wide variety of World Cup betting odds offered and the developers' insistence on producing the cleanest, smoothest-running and slickest-looking menus you're likely to find anywhere. Bovada also has some of the most compelling World Cup bonus codes of any of its rivals, with the very real possibility of earning thousands of dollars' worth of free wagers for making new account deposits using Bitcoin as your preferred method. Because Bovada boasts tons of betting options like live in-match wagering and mobile betting apps and highly profitable odds on every matchup, savvy bettors simply can't do better than placing their wagers at Bovada in time for the start of Qatar 2022.
PROS:
Established Reputation
Easy Deposits
Crypto-Friendly
Fast Withdrawals
CONS:
Limits  On Certain Markets
No DE, MD, NJ, NY, NV
All of the online sportsbooks are out there and SportsBetting is one of the better sites for players to use when betting on the World Cup. SportsBetting has it all and the odds are in the favor of the players as well as the bonuses. Most of the time, the deposit methods are overlooked by players but knowing you can bet on the World Cup at SportsBetting and actually deposit money is imperative when trying to increase your betting bankroll. This sportsbook has the top deposit methods with fast transactions and that puts bettors with the ability to make big bets which means more money to be profited.
PROS:
Accepting US Bettors
Crypto Deposits/Withdrawals
Hefty Bonuses
Great Props
CONS:
Some Withdrawal Fees
High Rollovers
BetOnline has taken note that Bitcoin and other cryptos are a worldwide payment method and they let you place bets and make deposits with 17 different cryptos. Those cryptos include Ethereum, Solana, Litecoin, Bitcoin Cash, and much more. The great thing about this is that BetOnline does not charge you any deposit fees for crypto, instant processing times, and great limits. All you have to do is link your crypto wallet to your BetOnline account and you are good to go.
PROS:
Accepting US Bettors
Crypto Deposits/Withdrawals
Hefty Bonuses
Great Props
CONS:
Some Withdrawal Fees
High Rollovers
One of the best features that MyBookie has to offer is their lifetime bonus to new users. Those that took advantage of the welcome bonus during the previous World Cup can now look ahead and get a 25% deposit match on your next deposit up to $250. You can use this bonus with any of the deposit methods that they allow you to bet on and can also be used from whatever betting device you choose including iPhone and Android.
PROS:
US Residents Accepted
Generous Bonuses
Intuitive Interface
Crypto Deposits Welcome
Is It Legal To Bet On The 2022 World Cup?
It is 100% legal to bet on the World Cup using an online betting site no matter where you are. That is because these online betting sites are licensed and have nothing in place from stopping you from using them. That includes no laws in place by the U.S. government that would stop you regardless of the rules and regulations set in place by the state.
What Is The Legal World Cup Betting Age?
What Is The Legal World Cup Betting Age?
All the leading sites that allow legally betting on the World Cup in the USA have a hard and fast rule about the legal World Cup betting age. Any prospective user will need to be at least 18 years old before you can make and account and bet real money on the FIFA World Cup. However, your state of residence may require gamblers to be 21 or older, so even if the local laws don't mention online wagering or prohibit land-based sports betting, it's best to stick as closely as possible to the law of the land.
What Is The Best Deposit Method At World Cup Betting Sites?
What makes the best deposit method at World Cup betting sites the best ultimately comes down to two broad categories: the time it takes to complete the transaction and bankroll your account and the maximum allowable deposit limit. In both cases, we recommend our readers take advantage of Bitcoin deposits and Bankwire direct account transfers. These deposit options have consistently got the highest limits on first time deposits as well as reloads (and in the case of Bankwire transfers there is no limit at all). Furthermore, both methods make legally betting on the World Cup in the USA a breeze thanks to total processing times numbering in the minutes, rather than the days as used to be the case in the fairly recent past.