Legal Gambling Age In The United States
Adhering to the legal gambling age in your state is vital, both in legal online gambling in the United States and land-based gambling. Due to the nature of state's rights, each state can have its own age requirements pertaining to gambling. Due to the differences between each state, you cannot just assume that you can gamble at any certain age.
Most states have a strict gambling age requirement of 21, and all states are actively enforcing these gambling laws. Even in the case where no gambling options are available through land-based gambling businesses, you will find that most states in 2023 still have some form of age restriction codified in their laws. While some states have an age requirement of 18, this is rare. Only 13 states allow gamblers to begin at the age of 18, so it is unlikely that you may do so
What Is The Legal Age To Gamble In My State?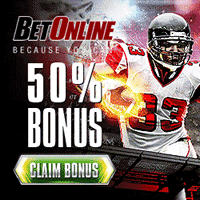 While the age to gamble is set at the state level, it's not as if there are age ranges all over the ball park. In fact, the majority of the states have set their minimum age to gamble at 21 years old. However, there are some states where that age is set at 18.
If you happen to have questions about what the legal gambling age in your state might be, you are in luck. Listed out below, we have broken down the gambling age for each of the 50 states in the U.S. You will notice that there are a lot of stipulations for 21 years of age, but there are in fact some at only 18 years old. This will come into play the most when visiting an online gambling site with a minimum age to join / play of 18 years old.
Remember that the age in your state carries just as much weight as the age set by the online gambling site. For easy reference, just remember that the higher of the two ages must be met, if it differs between the site and the state age.
Right below, you can find your state within our list and easily locate the age required to gamble there. Users can then assume this is the age to participate in any form of online gaming that is offered by a gambling site that accepts players from their state. This is not always true but in most cases it is. Take a second to find your state before proceeding.
Chart of Legal Gambling Ages In The U.S.A.
Alabama -

21

Hawaii -

21

Massachusetts -

21

New Mexico -

21

South Dakota -

21

Alaska -

18

Idaho -

18

Michigan -

21

New York -

18

Tennessee -

21

Arizona -

21

Illinois -

21

Minnesota -

18

North Carolina -

18

Texas -

21

Arkansas -

21

Indiana -

21

Mississippi -

21

North Dakota -

21

Utah -

21

California -

21

Iowa -

21

Missouri -

21

Ohio -

21

Vermont -

18

Colorado -

21

Kansas -

18

Montana -

21

Oklahoma -

18

Virginia -

21

Connecticut -

21

Kentucky -

21

Nebraska -

21

Oregon -

21

Washington -

18

Delaware -

21

Louisiana -

21

Nevada -

21

Pennsylvania -

21

West Virginia -

21

Florida -

21

Maine -

18

New Hampshire -

21

Rhode Island -

18

Wisconsin -

21

Georgia -

21

Maryland -

21

New Jersey -

21

South Carolina -

18

Wyoming -

18
When browsing the different online gambling sites that accept U.S. players, you will see that they also have their own age requirement. Some online gambling sites allow their users to play at the age of 18. If this is the case, you still have to adhere to your state gambling laws. If you live in Kansas, for instance, you can begin gambling at 18 - but only if your gambling site allows 18 year olds. Some gaming sites have a 21 year old age limit, which you also must abide by. In the event that your state and the gambling site have differing age limits, you will find that you have to adhere to the larger of these two ages.
The consequences of gambling online without adhering to the age requirements are fairly egregious. If you attempt to gamble online you open yourself up to the risk of financial loss and the possibility of a criminal infraction. If an online gambling site catches you attempting to gamble underage, your remaining money will be returned and you will be banned from their service. This means all of your winnings, and even your initial deposit, will all be a loss. Criminal charges for gambling underage are dependent on your jurisdiction, and they can range from a few fines all the way up to an arrest.
Online casinos that are legal, legitimate sports betting sites, and poker rooms that allow US players take underage gambling very seriously. It is well policed and it is likely that if you do so, you will get caught and have to suffer any and all consequences of doing so such as being denied payment of winnings. There are a lot of steps taken by the regulators of the industry, so it will be a good idea to adhere to the rules set down by both the gambling sites and of course your state gambling age.
In the end, we do not recommend trying to bypass the ages we have listed for each state. No matter what you do, you will ultimately have to submit identity verification. Each gambling site will force you to send in a copy of your ID and a utility bill in order to cash in your winnings, so you will get caught no matter what. Live gambling locations, such as brick and mortar casinos and card rooms, generally have a security force devoted to the apprehension of underage gamblers. This is where your criminal penalties become really prevalent, so keep your state's legal gambling age in mind before you decide to play - not after you get caught.
Help Us Help You!!! Like Us On Facebook And Vote For Us On Google +1