Adam Schefter's Involvement With Boom Investment Brings Concern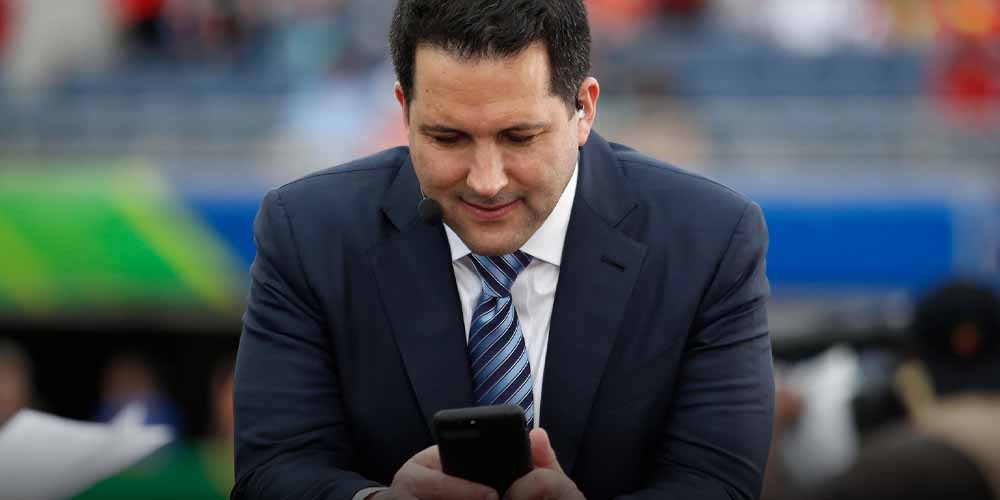 Adam Schefter is among the big-name investors in sports gambling app creator Boom Entertainment.
Schefter is an ESPN NFL analyst with plenty of inside resources.
Some view his involvement with Boom as a conflict because of his day job regarding sporting events.
NEW YORK – Adam Schefter is among a star-filled group of investors for sports gambling app creator Boom Entertainment. With his position as an NFL analyst on ESPN, some view Schefter's investment as a conflict of interest.
Another conflict is that Schefter may be swayed in his coverage of the New England Patriots, as fellow investor Robert Kraft is the team's owner, and an investor in the company himself.
As sports media and regulated sports betting continue to run hand in hand, has Schefter crossed a line where the question of the integrity of the games is involved?
Schefter's Influence
Adam Schefter has a strong relationship inside the NFL with organizations and players. This influence has had him as one of the biggest insiders in the business to date.
Many within the industry are concerned that with his investment in Boom Entertainment, Schefter could use his position to influence the public for his own benefit.
"Viewers, and Schefter's 8.5 million Twitter followers, might end up wondering whether he will shade his opinions or bury important information if he directly or indirectly has money riding on games and athletes," read a Bloomberg article discussing Schefter's involvement with Boom. "Others in the media already are asking whether and to what extent this business relationship will impact Schefter's coverage of the Patriots."
ESPN declined to answer whether or not they have a policy that combats such potential conflicts from occurring.
With Boom Entertainment being a regulated gambling app creator, previously building the NBC Sports Predictor, Schefter could use his platform in ways that would be deemed unethical.
For example, telling his fans to wager on a given team to shift the betting lines or not covering the Patriots in a fair unbiased manner due to his relationship with Kraft. Any of these possibilities have industry members concerned with his latest investment endeavor.
Disney Embracing Sports Betting
Schefter is just an analyst at ESPN and there are already concerns on his sports betting involvement but Walt Disney, ESPN's parent company, is making strides towards the sports gaming world as well. There might even be an ESPN sportsbook in the works for the future.
If members in the media are so concerned about the investments of a single analyst, will similar concerns be raised for the media giant?
"There's a long way between embedded into the ESPN business model and licensing out," said Bob Chapek, Walt Disney CEO. "Let's just say that our fans are really interested in sports betting. Let's say that our partners — with the leagues — are interested in sports betting. So, we're interested in sports betting."
Sports betting and major media will continue to come together for future partnerships. As the market grows, the lines between what are considered a conflict of interest will continue to blur.