All US Commercial Casinos Have Shutdown Due To COVID-19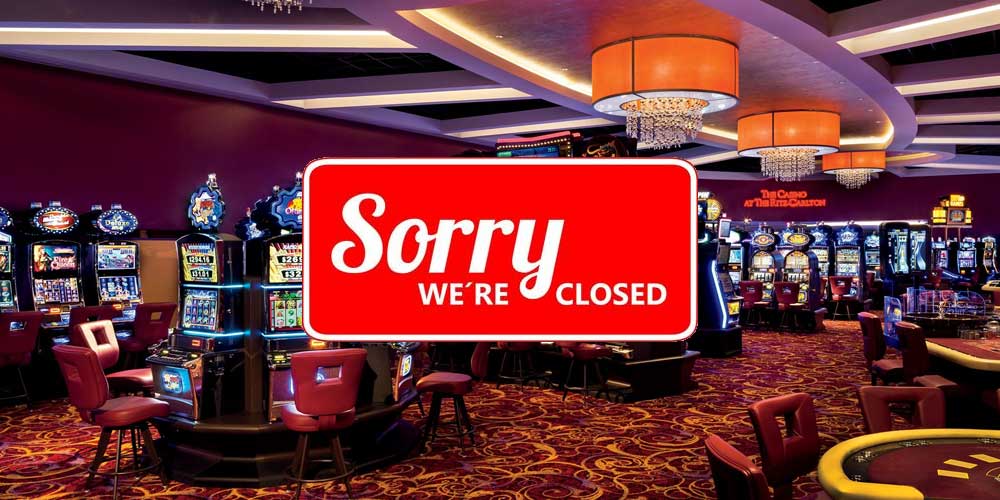 The Coronavirus has put over half a million casino employees out of work nationwide with closures of all commercial facilities.
The gaming business rakes in millions for the economy in the US which is being lost because of the required ceasing of business.
NEW YORK - The Coronavirus outbreak has led all commercial casinos in the US to shutdown in an effort to stop the spread of the illness. As of Wednesday, every one of these establishments are temporarily closed for business.
Legal gambling venues are just the latest casualty at the hands of COVID-19 as it continues to be a global crisis.
"Gaming is an economic engine, employing millions of local residents, generating community investment through vital tax revenue, and supporting small businesses in communities all across the country," read a statement released by the American Gaming Association (AGA) amid the closures.
Sportsbooks have taken a huge hit as well with so many professional leagues and events no longer taking place because of the virus. They have had to come up with innovative new ways to try and salvage some form of profit while sporting matchups are on hiatus.
"Obviously, it's unprecedented times," said Joe Asher, CEO of sportsbook operator William Hill U.S, to ESPN. "It's tough right now, timing was bad, wiping out March Madness. Losing the NCAA men's basketball tournament was a real punch in the gut. But, look, a punch in the gut hurts, but you recover from it."
While online sportsbooks can find new ways to try and bridge the gap, retail casinos are not as fortunate, unless they offer online casino games for their patrons. However, many of them are strictly land-based, leading to zero money coming in for as long as their doors are closed. There is no word yet as to how long this will need to be.
According to the AGA, the gaming industry plays a huge role for the economy in the US. Closures have caused the 616,000 employees that casinos employ to be without work.
Not only does this affect the livelihood of those involved in the industry and their families, but it will also cause the loss of millions of dollars for the economy. The AGA urges the government to act as quickly as possible to resolve this issue so that business can resume as soon as possible.
"In total, these mass closures will rob the U.S. economy of $43.5 billion in economic activity if American casinos remain closed for the next eight weeks. The federal government must act swiftly and comprehensively to get America's hospitality employees, and the small businesses that support them, back to work as soon as it is safe. Gaming employees, their families, and communities are bearing the brunt of this economic standstill and will continue to suffer if Congress and the administration don't take immediate action," stated the AGA.
The Coronavirus continues to affect the daily lives of everyone, not just those infected by it. Casinos will remain closed until it is safe for employees to get back to work.
But even then, numbers will be lower than usual because many people have chosen to steer clear of public places with social distancing until there is zero risk of COVID-19.