Arizona Gaming Bill Passes In First House Committee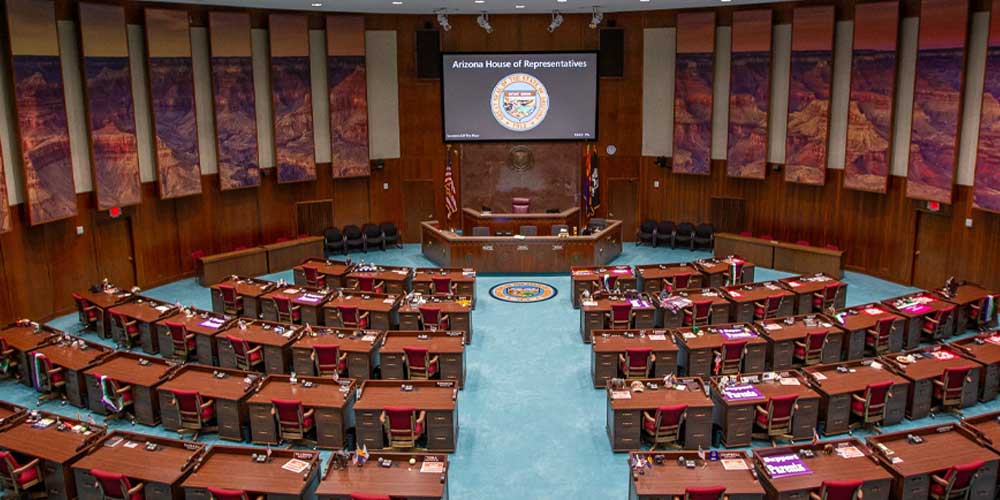 Arizona's House Bill 2772 that would legalize sports betting and other forms of gaming has passed in its first committee.
Upwards of $40 million in revenue is expected to be seen annually if this proposal is legalized in the 2021 session.
The Arizona State Legislature adjourns for the year in April and a decision will be needed to be made by then.
PHOENIX – A bill that would legalize sports betting in Arizona, as well as other gaming outlets, has passed in the House Commerce Committee on Tuesday, checking off the first of many approvals needed to become law.
It would seem that everyone in Arizona, from Governor Doug Ducey's office to the Tribes and professional sports franchises, want to see a legal sports wagering market in the state.
It was this push by these combined forces that led to the majority vote of 9-1 to have House Bill 2772 move forward.
What Would House Bill 2772 Bring To Arizona?
On top of being able to wager on professional and collegiate sporting events, AZ HB 2772 would allow for Daily Fantasy Sports (DFS) betting and have OTB facilities add keno to their gaming menu. Keno would have a lottery-style format that will have new numbers drawn 15 times an hour giving players plenty of gambling opportunities for the game.
It's been projected that the proposal would make between $20 million to $42 million annually, which would be put toward the General Fund. All money in a state's General Fund is given to programs most in need of money at any given time.
Professional teams want to see a legal gambling industry because of the hurt they've suffered financially with the Coronavirus Pandemic. If legal sports wagering is added to the equation, they expect to see more profits as their fanbase should grow with the addition of the gambling aspect of the game.
And it's not just the revenue stream the industry would provide that is swaying lawmakers but the idea that residents of Arizona would be engaging in the pastime in a safe and protected market provided by the state.
"If I wanted to go today and make a sports bet, there is a way for me to do that. What I'm not so certain about is, if I win, am I going to get paid, or is the person holding that bet for me using data that is legitimate to determine whether I won or lost that bet? And this bill (House Bill 2772) covers both of those,'' said Rob Dallagher, a representative with the Arizona Cardinals.
This isn't the only team with something to say on the topic. Nor is this the only proposal out there but it's the one that has passed in its first committee thus far.
Senate Bill 1797 is a mirror bill and works with the Governor and the Tribes regarding their new Tribal Gaming Compacts. Not only would they be eligible to open sportsbooks and offer all the other gaming types under the proposals but they would be allowed to open more locations within the state as well.
Now What?
Arizona has been trying to legalize sports betting since 2018 when PASPA was repealed.
"In the years since the ruling, we have watched as other states have significantly implemented sports betting and what it has done to the financial health of the teams who have been able to participate,'' said Amilyn Pierce, vice president of the Arizona Diamondbacks. "We cannot let Arizona fall behind, putting our sports teams at a significant disadvantage in a competitive market.''
The Arizona State Legislature adjourns on April 24. Either of these two bills will make sports gaming legal and each will get their time on the floor this session. With any luck, Arizona will expand their legal gambling industry to include sports wagering in 2022.