Arizona Historic Horse Racing Bill Not Considered By Committee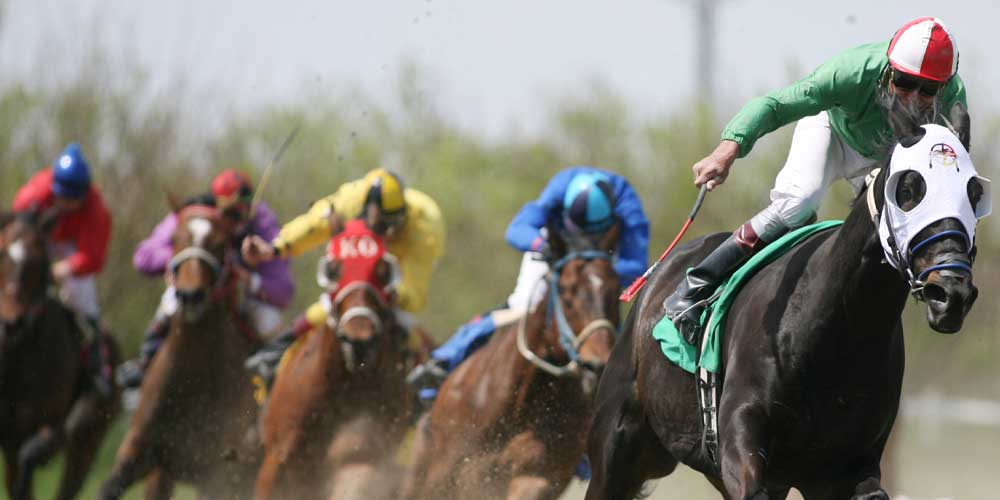 Senate Bill 1794 was proposed by (R)Sen. David Gowan in a move to modernize Historic Horse Racing in Arizona.
Historic Horse Racing is only allowed in Arkansas, Wyoming, Virginia, Oregon, and Kentucky.
The Arizona Senate Commerce Committee held over the discussion for the HHR Bill and another hearing hasn't been scheduled yet.
PHOENIX – Historic Horse Racing (HHR) machines' futures in Arizona are in limbo as the state's Senate Commerce Committee pushed back the scheduled date to discuss the bill twice now and has not announced a rescheduled hearing time yet.
Senate Bill 1794 which was proposed by (R)Sen. David Gowan would allow Arizona racetracks to offer the slot-like games at racetracks across the Grand Canyon State.
If SB 1794 were to pass it would make Arizona the sixth state in the US to have regulated historic horse racing for gamblers.
States Where Historic Horse Racing Is Allowed
Arkansas
Kentucky
Wyoming
Virginia
Oregon
It is estimated that it would bring in between $100-$140 million in tax revenue for Arizona and would help the declining horse racing industry modernize to maximize possible revenue and compete with other states' versions of legal HHR.
According to savearizonahorseracing.com, Senate Bill 1794 would also create 4,000 new jobs in the Grand Canyon State and would increase daily purses in the state from $80,000 to $300,000.
What's worrying about SB 1794 bill being in limbo currently is that the Arizona Senate Commerce Committee has canceled meetings on February 23rd and 24th but the bill was held over which leaves a glimmer of hope for the bill to be advanced through the political process.
Sports Betting Could Be On The Horizon In Arizona
While the horse racing side of gambling in Arizona is taking a hit, the state could be adding sports betting to its legal gambling menu.
Arizona lawmakers on Wednesday did advance a bill that would clear a major hurdle to legalize sports betting and an accompanying bill in the House of Representatives is expected to be passed in a later meeting. The same Commerce Committee that has put off HHR legislation voted 6-3 to send the sports betting bill on Wednesday.
What's important to note about the legal gambling landscape in Arizona is that the Native American tribes in Arizona and the state's governor (R)Doug Ducey are negotiating an encompassing gambling compact that would allow casinos in the state to expand their gambling options.
However, if sports betting and historical horse racing are not a part of that package negotiations could stall. Once the verdict on SB 1794 is decided, expect to see even more changes coming to gamblers in Arizona.