Arizona Lawmakers Set Sept. 9 Launch Date For Sports Betting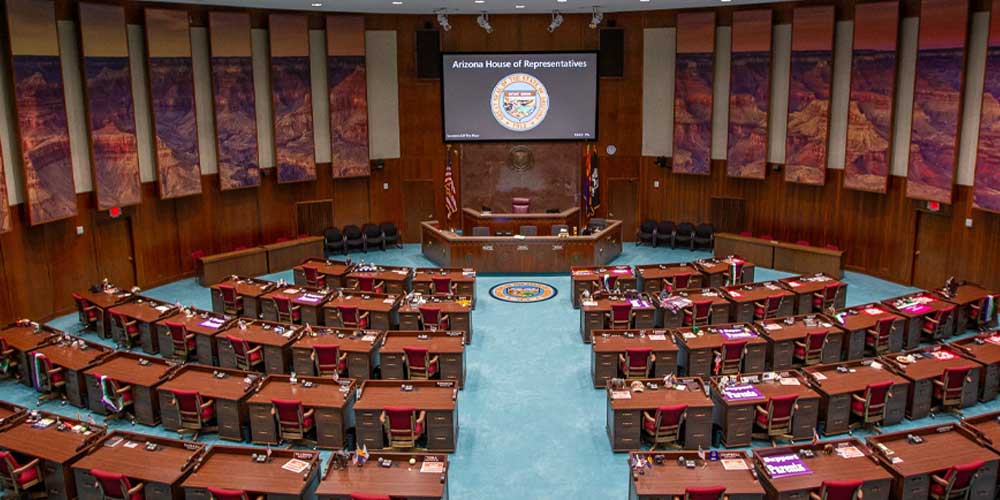 Arizona will officially launch their sports betting market on September 9.
The U.S. Department of the Interior made the new industry an official law on May 24.
Arizona expects to see as much as $100 million in annual revenue from their combined tribal and commercial sports gaming market.
PHOENIX - Arizona sports bettors have something to look forward to as lawmakers have chosen September 9 as the launch date for their sports betting industry. This particular day was not picked by coincidence.
The Grand Canyon State wants to kick off their new market on the same day the NFL kicks off their 2021 season.
On April 15, Governor Doug Ducey signed House Bill 2772 into law but due to it's tribal ties and the expansion of gaming compacts, the Arizona sports betting bill had to also receive approval from the U.S. Department of the Interior. That approval came to be on May 24, making the sports wagering industry an official law in the state.
What Happens Next For The Market?
Arizona sports betting is structured to include both retail sportsbooks and mobile sportsbooks. It will also be open for tribal gaming establishments to open sports betting venues as well as professional stadiums to expand and open sportsbooks at their own facilities.
The tribes and the commercial operators will be able to open other sports betting areas surrounding their main locations. Commercial businesses have to receive licenses by the state while the tribes will follow their own set of rules and regulations for the market.
There will be a public window open for opinions regarding the drafted rules and regulations for Arizona sports gaming beginning on June 14. This comment period closes on June 21.
When Will Sportsbooks Launch
There is an 8% tax rate on revenue from the sports wagering industry in the Grand Canyon State. With the number of professional sports teams that call Arizona home, lawmakers expect to see as much as $100 million brought in annually although the conservative estimates sit around $30 million in revenue per year.
September 9 will see sportsbooks go live in the Grand Canyon State. It may be likely that mobile and online sports betting platforms launch before land-based venues as construction could prolong the process.
The Arizona Cardinals' first game of the season takes place in Tennessee against the Tennessee Titans on September 12 and sports bettors in Arizona will now be able to wager on it locally.