Caesars Entertainment Renders Unto Bettors New Incentives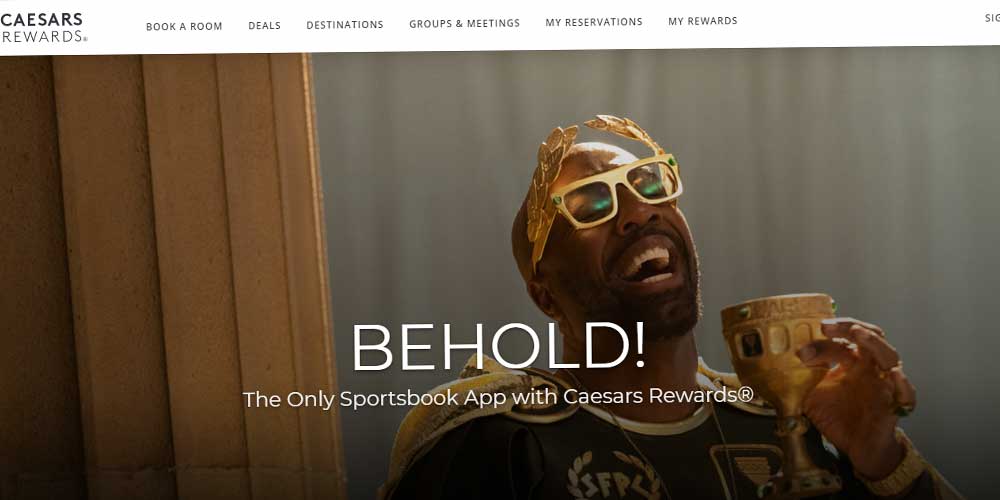 New players get a risk-free first bet worth up to $5,000.
Players earn Reward Credits after every bet via the Caesars Reward Program.
The company is willing to make a 10-figure investment into its online sportsbook offering.
LAS VEGAS - A brand new marketing campaign has surfaced to promote the rebrand of Caesars Entertainment's online sports betting platform.
The company is demonstrating that they mean business with a high budget marketing campaign, and their website boasting the "largest welcome bonus of any operator."
"Sports bettors deserve a sports betting experience that treats them like royalty," said Chris Holdren, Co-President of Caesars Digital in a recent press release.
Incentives And Rewards
"The Caesars Sportsbook app delivers an experience worthy of them. We invite people to play with us online, stay with us at our resorts and experience their favorite sports in new ways through our unparalleled partnerships." said Tom Reeg, the co-President of Caesars Digital.
The brand incentivizes players with the offer of a risk-free first bet worth up to $5,000, and the Caesars Reward program. This legal gambling reward program offers redeemable Reward Credits to players after each bet; these credits can be redeemed in 16 states at more than 50 different establishments.
Refocusing The Digital Market
CEO of Caesars Entertainment Tom Reeg stated in an earnings call that the company was willing to make a 10-figure investment into the revamped Caesars online sportsbook. It's clear that the online sports betting market has been reprioritized for the company.
To help with their new marketing campaign, writer/comedian JB Smoove, and Patton Oswalt were brought on board to help promote Caesars revitalized online sportsbook offerings.