California Legal Sports Betting Battle Heats Up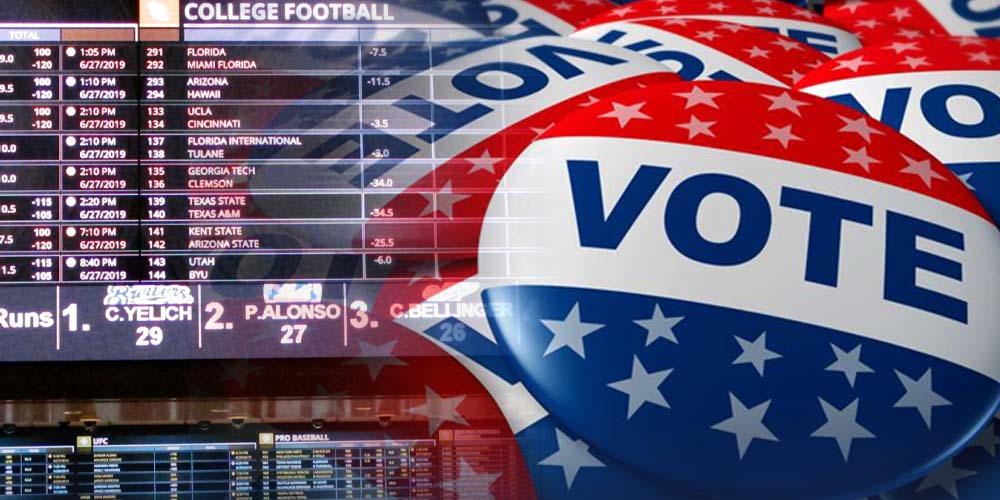 California has yet another potential sports betting measure that could be on the 2022 ballot.
This new measure seeks to redirect sports betting funds toward mental health and the homeless.
Other potential ballot measures include one through tribal gambling interests and one by commercial operators.
SACRAMENTO, Calif. - Online sports betting is going to be back on the ballot in California in 2022 - twice.
Internet sports gaming companies have put their heads together and come up with what they think is a viable pitch for online sports betting in the state - a proposal to use the funds to combat homelessness and buoy mental health programs.
The proposal, known as the "California Solutions to Homelessness and Mental Health Support Act", was filed on Aug. 31.
There is already another proposal to regulate sports wagering in the state on the ballot, which would give control of the market to Native American tribes.
In addition, a separate method of legalizing gambling in California, backed by commercial operators, is also a potential add-on to the 2022 ballot.
How To Slice Up The Pie
These actions demonstrate the problem with managing the regulation of sports betting because all of the major players want a slice of the industry.
The card rooms and the tribes are currently battling over who gets to reap the profits of potentially regulated California sports betting, and now this bill - which does include a tribal partnership requirement - seeks to reroute the funds towards combating homelessness.
Still, the major function of the bill would be to regulate sports betting in the state. While proponents portray it as a compassionate bill aimed at helping the homeless, it's a bit far-fetched to believe that this is their only motivation.
They certainly seem keen to portray the bill as an altruistic mission to help the homeless, however.
"Permanent Solutions" To Homelessness
Dana Williamson, the California political veteran who is managing the campaign to get this ballot measure approved, framed the conversation wholly in terms of the homeless in a statement.
"Permanent solutions require a permanent funding source," said Williamson. "The California Solutions to Homelessness and Mental Health Support Act will raise hundreds of millions of dollars annually to fight homelessness and expand mental health support in California by allowing regulated entities to offer safe, responsible sports betting online."
The bill would propose to split the profits between tribal gambling operators and mental health services with a 15/85 split.
With so many sports betting proposals potentially on the ballot in 2022, it looks like California will likely have some form of sports betting in the future - either via online gambling operators or local tribes.
The question, for now, is who will be in charge of it, and where will the money that it raises be allocated to?