Connecticut Adds Self Exclusion Ahead Of Sports Betting Launch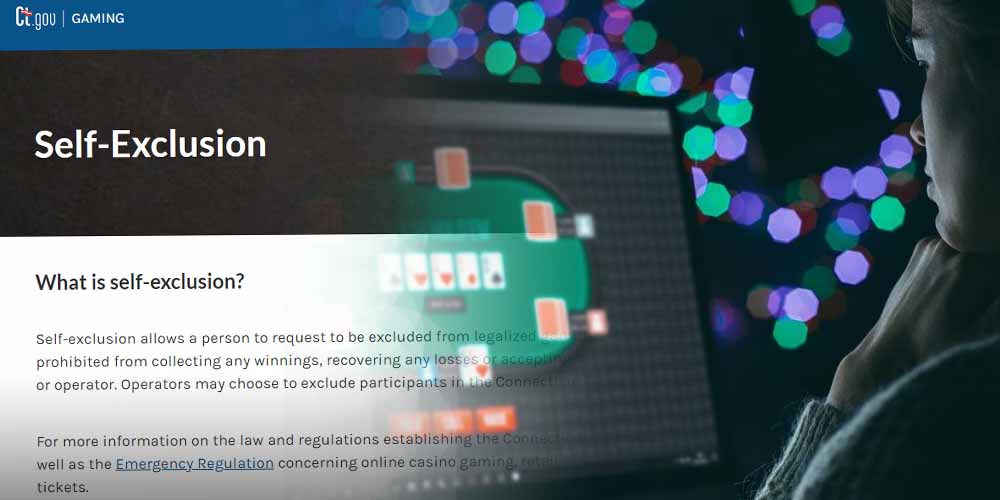 The Connecticut Council on Problem Gambling posted an option on their website to allow residents to join the self-exclusion from gambling list.
Residents can voluntarily add their names to the list and be blocked from gambling activity in Connecticut on a statewide basis.
Names on the list will be banned from land-based properties, online gambling, online sportsbooks, and any fantasy sports contests.
HARTFORD, Conn. – As Connecticut grows closer to its eventual launch, the Connecticut Council on Problem Gambling has put forth a problem gambling protection.
Residents will be able to add their names to the "Self-Exclusion" list. This is meant for those struggling with gambling addiction. Local casinos and sportsbooks will ban these users from participating in regulated gambling activities across the state.
Connecticut players can add their names to the list for one year, five years, or a lifetime. Names can be removed from the list if users choose to have them removed.
Steps For Safe Gambling
This option is not only for regulated sports betting, as listed names may be banned from land-based casinos, online casinos, online and land-based sportsbooks, and any daily fantasy contests. It will be an all-inclusive gambling list to exclude individuals from gaming of any kind in CT.
"While this may be a form of entertainment many people can enjoy, for others it can be a harmful addiction. The ability to voluntarily exclude yourself from these activities is one of the many tools available to help," said Michelle Seagull, the Department of Consumer Protection Commissioner.
Those who have their name added to the list will also be exempt from gambling advertisements such as email blasts. They may find themselves banned from casinos in other states as well.
The goal of the exemption list is mainly for those struggling with a gambling addiction but it can also be utilized by residents who simply want to do away with gambling on a personal level.
"In the problem gambling community, self-exclusion is an essential step in helping people who are addicted," said Diana Goode, executive director of the Connecticut Council on Problem Gambling. "By creating a barrier from participating, it allows those in recovery a much-needed respite from triggers and reduces the likelihood of relapse."
Connecticut Sports Betting
Connecticut will be rolling out sports betting on October 7. This will see both mobile and retail sportsbooks go live.
The self-exemption list is already available for residents to add their names to so that they can be banned long before sports betting launches.
Connecticut is looking for a smooth launch of its sports wagering industry in October.