Construction For DraftKings At Casino Queen Sportsbook Underway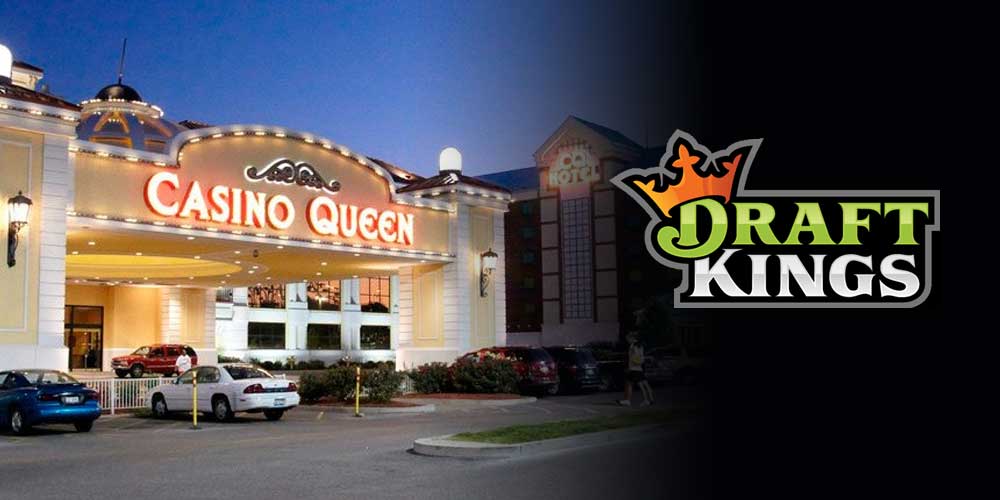 DraftKings at Casino Queen is adding a 30,000 sq. ft sportsbook to its property that is presently only 8,000 sq. ft.
This expansion is costing the owners $10 million to construct and will take about six months to complete.
Until it's officially done, sports bettors can use the DraftKings mobile sportsbook app to place all of their wagers on sporting events.
CHICAGO – Last week, DraftKings at Casino Queen in Illinois announced that they have begun their sportsbook expansion of the property at the cost of $10 million.
Along with the sportsbook, there will also be a promenade with one restaurant and three fast-food chains. At the moment, the casino is 8,000 square feet with almost 1,000 slot machines and 29 table games to offer their patrons.
The sportsbook expansion will drastically change the square footage of the location, adding 30,000 square feet to the gaming establishment. JCJ Architecture is heading up the project.
Sports Betting In Illinois
Mobile sportsbooks in Illinois like the DraftKings platform that is associated with DraftKings at Casino Queen has taken off in popularity.
This is the reason why the retail side of sports betting at this facility is eager to launch. The project should be finished by the end of the year, if not by early 2022.
"Sports wagering has greatly elevated Illinois gaming, and we are creating an environment at DraftKings at Casino Queen to capture that excitement," said Terry Downey, president and CEO of Casino Queen Holding, Inc. "Through our partnership with DraftKings, a cutting-edge sportsbook, and exceptional new dining experiences, we will soon offer a gaming destination that is unmatched in this region."
What's Next For DraftKings At Casino Queen?
DraftKings bought the majority of shares of Casino Queen in July, becoming the headlining owner. The combination of the two companies was done to bring back the business that was dwindling for the casino.
Since the rebranding, more profits have been made, especially through the mobile sports betting application.
Once the expansion is finished, things are projected to get even better for the gaming establishment and both its sports betting and casino games.  Illinoisans should expect to see this huge expansion coming to East St. Louis soon enough.