Georgia Republican Lawmakers File Casino, Horse Racing Bills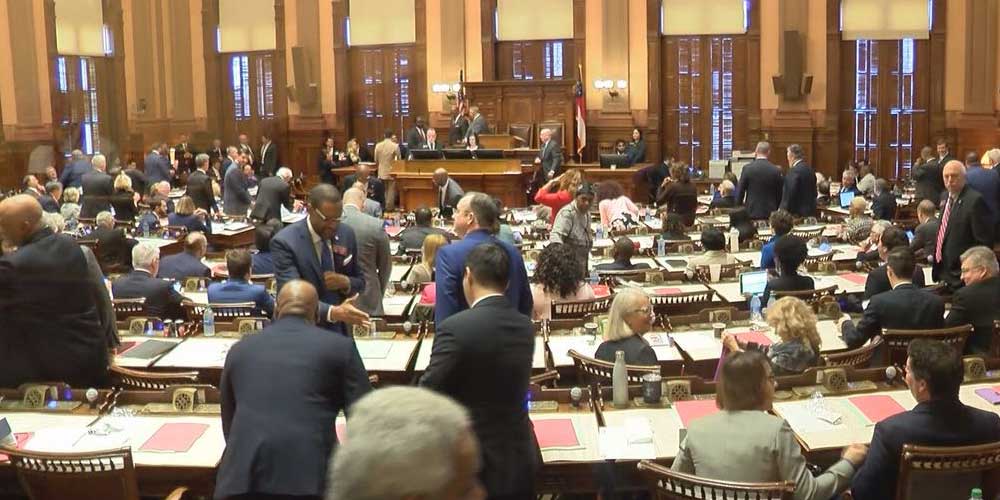 Ron Stephens, R-Savannah filed House Resolution 30 would give Georgia residents the power to vote on whether casinos will be allowed in the state.
Georgia lawmakers have currently proposed bills legalizing sports betting, casinos, and Horse racing.
Sen. Brandon Beach proposed SB 30 which would create a Georgia Horse Racing Commission that would regulate legal pari-mutuel horse racing in the state.
ATLANTA – New ways to gamble could be on the horizon in Georgia as both the Georgia House of Representatives and Senate have proposed bills that would bring casinos and racetracks to the Peach State.
This isn't the first-time either legislative chamber has pushed some forms of legal gambling in Georgia this year as Ron Stephens, R-Savannah has already proposed HB 86 in mid-January would legalize online/mobile sports betting.
Sports betting does have an easier path to legalization in Georgia than horse racing or casinos because it doesn't require a constitutional amendment.
House Resolution 30 Would Allow Casinos In Georgia
Stephens, R-Savannah has been busy during the legislative sessions as he also introduced House Resolution 30 to legislation in a move that would give Georgia voters a say in whether casinos should be allowed to operate in the state on the upcoming ballot.
The bill also featured bipartisan support as four of the five co-authors of the bill are in the Democratic Party.
Co-Authors of HR 30
(R-32) Alan Powell
(D-135) Calvin Smyre
(D-168) Al Williams
(D-57) Stacey Evans
(D-88) Billy Mitchell
HR 30 would be Georgia's first step in allowing casinos to operate in the state and would help the Peach State government make up for any revenue lost due to the Covid-19 pandemic. Only destination resort facilities in Georgia are going to be able to receive licenses under the current resolution but casinos would be brought to Georgia.
However, this legislation can't just pass the Senate and House to be made law, it must be approved by citizens of Georgia with a majority vote in the election.
SB 30 and Horse Racing In Georgia
Sen. Brandon Beach proposed SB 30 which would create the Georgia Horse Racing Commission and allow for the state to award limited licenses for racetracks.
This bill is named with the Rural Georgia Jobs Growth Act that was proposed by Beach in the 2019-2020 legislative session. This bill is bipartisan too, with Democratic Senator Ed Harbison co-sponsoring this bill.
SB 30 would allow a full range of horse betting in Georgia while also making the state some money as the price tag for the 10-year licenses is listed at $50 million with renewals costing $250 million. What could cause a bit of a stumbling block for SB 30 is that if any of the racetracks are within 50 miles of an airport, they must invest $250 million per facility and if outside of those 50 miles the initial investment drops to $125 million.
Those high prices will certainly limit the companies that are looking to buy in but for SB 30 to become law it would also have to pass with a majority vote by Georgia residents.
For Georgia residents, patience is probably the approach to take with this legislation as sooner rather than later the Peach State will have to cave to the demands of legalizing gambling.