How Gate Positions Affect 2022 Kentucky Derby Odds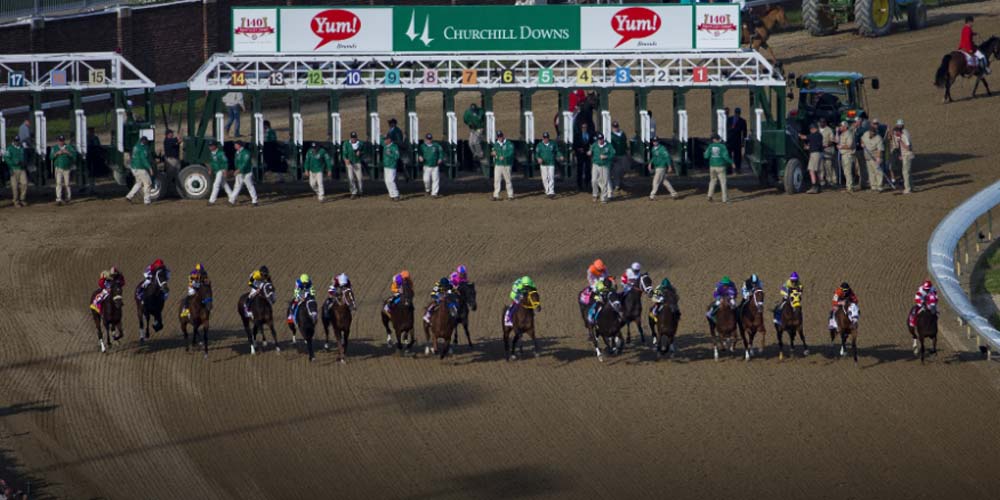 Epicenter remained the favorite to win the Kentucky Derby with +400 odds.
Zandon pulled gate 10 and has +400 odds to win the Kentucky Derby.
Mo Donegal has gate 1 with +1000 odds to win the race.
LOUISVILLE, Ky. – The starting gate positions for the 2022 Kentucky Derby have been announced and there has been a shakeup in the odds on who is going to win. Mo Donegal has pulled gate 1 in the race however, Zandon jumped up to the shortest odds with gate 10.
With Zandon jumping up to the shortest odds on online gambling sites, he now joins Epicenter as the only two horses with +400 favored odds to win.
3. Epicenter +400
10. Zandon +400
6. Messier +800
12. Taiba +800
1. Mo Donegal +1000
8. Charge It +1200
Zandon Joins Epicenter
Zandon's Kentucky Derby odds have shortened to the favorites being that gate 10 is one of the most successful starting gates in Kentucky Derby history.
Since the inception of the starting gate positions, horses that started from gate 10 have won 9 races with the most recent one coming in 2005. As for Epicenter, he saw a gate 3 opening which has won five races with their most recent back in 1998.
Both of these horses have been tremendous in their careers as Epicenter has won four of his six career races while Zandon has won two of four races. Also, neither of them have ever finished outside of the top-3 in any race.
Both of their trainers also sit in the top-6 in first place wins in 2022 as Epicenters, trainer, Steven Asmussen has 144 wins while Chad Brown, Zandons trainer sits with 76.
Is There A Case For Mo Donegal?
While gate 1 might be considered the best starting gate being that it is the closest to the fence, trends do not currently favor the gate 1 horse. Yes, eight horses have won from the first gate, however, there is a major drought that has not seen the gate 1 horse win the Kentucky Derby in 36 years back in 1986.
The horse that came out in gate 1 though, Mo Donegal, has been tremendous in their five career races having finished in first three times and never outside of the top-3 in his career either.