Indiana iGaming Bill Introduced In State Legislature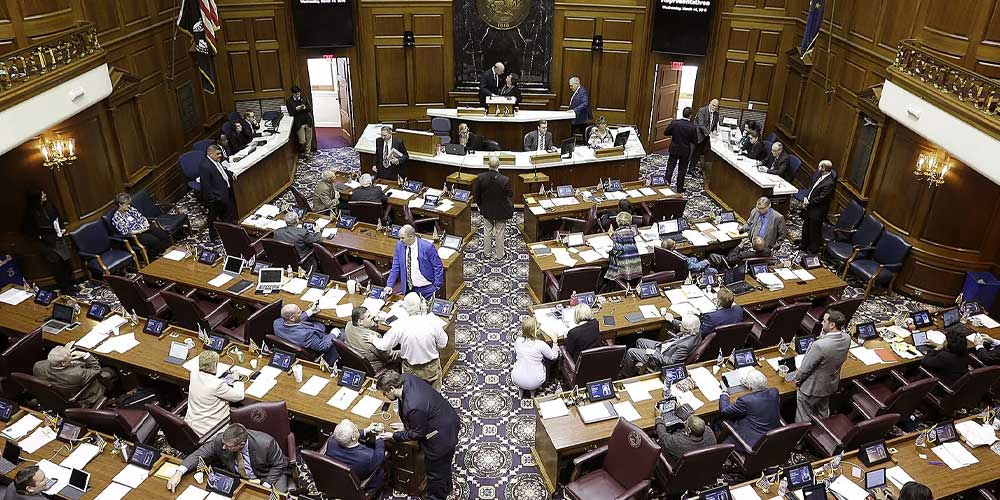 The proposal HB 1406 would legalize forms of online casino gaming in Indiana.
The legislation would allow each licensed casino to partner with as many as three iGaming providers.
In 2020, the state of Indiana's sports betting handle surpassed $1 billion.
INDIANAPOLIS — Indiana lawmakers are making a push to get iGaming legalized in the state's burgeoning gambling economy.
Legislators in the Hoosier State have seen firsthand the benefits of legalizing forms of online gambling, as Indiana's sports betting handle in the first full year eclipsed $1 billon dollars. Brick-and-mortar casinos are a major piece of Indiana's gambling market and proposed legislation would mean major changes could be on the way.
Rep. Alan Morrison proposed HB 1406 which would allow iGaming through the state and imposing an 18% tax on all interactive gaming revenue. The 18% tax on iGaming is almost double the 9.5% tax Indiana has set on sports betting. This could simply be because Indiana expects that interactive gaming will bring in more money than sports betting. Sen. Jon Ford is said to have sponsored the accompanying Senate bill but that has yet to be published by the Indiana General Assembly.
The legislation, if passed would allow for licensed casinos in Indiana to partner with a maximum of three iGaming providers and would put the price tag of acquiring an iGaming license of $500,000 with an annual renewal fee of $50,000.
Early estimates say the launch of iGaming in Indiana will generate between $8.6 million and $17.2 million in state tax revenue for the fiscal year up until June 30, 2022.
If the bills were to become law the Indiana Gaming Commission would begin accepting applications for licenses on July 1 and iGaming could be live in the Hoosier State by the first of September.
The reason why these bills could be gaining so much traction is that Indiana lawmakers are trying to make up for any possible shortfalls in the budget due to the COVID-19 pandemic that has ravaged the United States.
Looking ahead, the Indiana sports betting and legal gambling markets will have some of the highest handles in the US as they continue to tap into the potential of what gambling can do.