OK Governor Spends Over $1.5M In Legal Fees Defending Tribal Compacts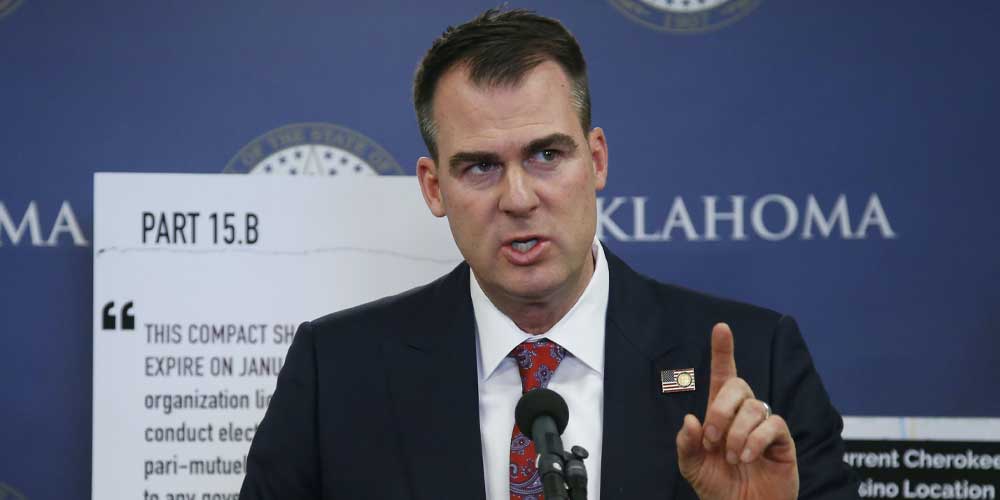 Over $1.5 million has been spent on legal fees for Governor Kevin Stitt of Oklahoma as he fights the Tribes over gaming compact agreements.
The money is being paid by using funds from Oklahoma and the amount is expected to rise as the trial continues on.
OKLAHOMA CITY – Governor Kevin Stitt of Oklahoma has spent over $1.5 million on legal fees on his defense team for his Tribal Gaming compacts trial.
This number is expected to grow even further at the state's expense.
The legal fees associated with the over million-dollar figure have been put toward a defense team in a federal case brought against the Governor by various tribes in Oklahoma regarding their Tribal Gaming compacts.
The Trial
Governor Stitt and several tribes reached an impasse when it came to the subject of their compact renewals. The compacts that allowed for the Tribes to offer Class III gaming at their business establishments expired on January 1.
However, the Tribes have stated that compacts should be automatically renewed as has always been the case.
Stitt argues that these facilities have been illegally running slot machines, roulette, and craps games because they no longer have the proper documentation to support them offering legal gambling.
But the Tribes maintain that their compacts were renewed on their own and they are not doing anything illegal. In order to continue to offer this type of gambling, they must pay Oklahoma anywhere from 4%-10% on all revenue made, depending on the game being played, allowing Oklahoma to continue gaining a source of funding.
The Money Breakdown
Typically, the Attorney General would represent the Governor in cases like this but Stitt has had to hire his own attorneys because of other issues the state has with him and the topic of Tribal Gaming compacts in Oklahoma.
Stitt currently has one out of two Supreme Court lawsuits against him outside of this lawsuit, over his approval of sports betting in new Tribal Gaming compacts. The $1.5 million spent has not factored in these other two cases.
"Because these expenses were associated with the administration of the tribal gaming compacts, the expenses were paid for out of a specific fund established for the administration of tribal gaming," said Baylee Lakey, Communication Director for Governor Stitt.
Four separate law firms that were consulted to work on the case for Stitt received $1,284,483.59. The financial figures were released by the Office of Management and Enterprise Services.
Multiple other firms were used to help in strategies and preparation bringing the current tally to $1,501,299.71 and counting as the trial presses on.