R.I. Twin River Casinos Purchase Bally's Brand Name For $20 Million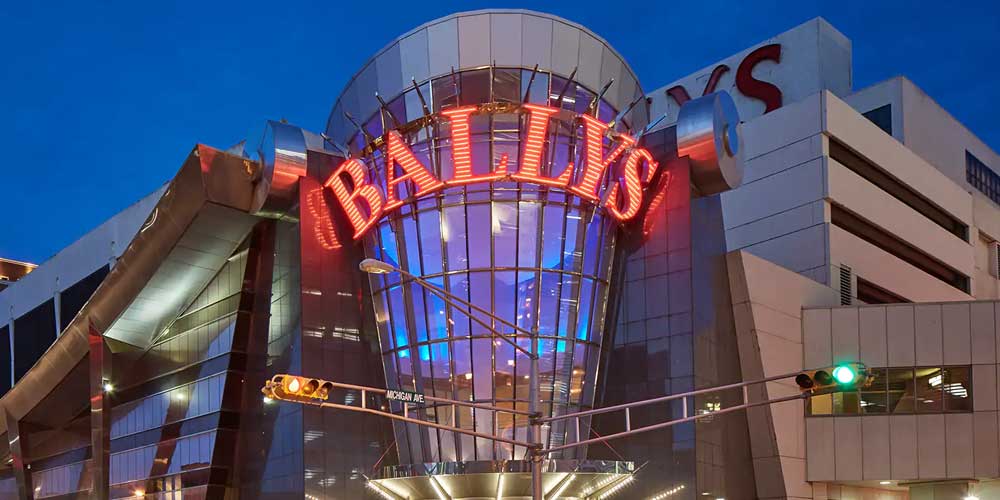 Twin River casino locations in the nation will now be renamed Bally's as part of a deal with Caesars Entertainment.
The deal cost Twin River an estimated $20 million when all was said and done to be able to use the Bally's name as their own.
LAS VEGAS – Twin River Worldwide Holdings (TRWH) has paid $20 million for the Bally's brand which was owned by Caesars' Entertainment, Inc. the company announced on Tuesday.
Bally's is a world-renowned casino brand across the globe and now Twin River has acquired it. Through this deal, not only is Twin River allowed to rebrand all of their properties with the Bally's name, they are expected to.
The History of Bally's & The New Agreement
Bally's casinos have been owned by a number of companies throughout its existence in casino gambling states around the nation as well as places around the world.
What is known as Bally's to most, started off as an extension of the MGM Grand Hotel and Casino in 1973. The name was changed in 1986 when Bally Manufacturing bought the rights to the business for $594 million. It then went to Hilton Hotels in 1995.
Harrah's Entertainment went on to buy Bally's Las Vegas in 2005 in a package deal through their acquisition of Caesars.
Caesars then got bought out by El Dorado Resorts in 2019 for $17.3 billion and with that deal, many expected the Bally's name to be phased out as they are just a small part of the overall company.
However, the idea of putting people out of work led to the latest owner of the business, Twin River. The buyout started in April with the purchase of one out of three casino venues that were a requirement to make the Bally's dream a reality.
Part of the written deal had TRWH buy three Caesars' locations that cost them a total of $180 million. Combined, TRWH has shelled out $200 million to Caesars to get the Bally's brand.
The Twin River location in Biloxi, Mississippi is one of the only Twin River locations where its name has gained them a following worthy of no name change in the future.
However, for the most part, all properties owned by Twin River are expected to be rebranded as Bally's locations. Caesars requested to keep one of their properties, the Bally's Las Vegas Hotel & Casino, using the Bally's name if TRWH wanted to seal the deal and TRWH obliged that request.
What Now?
The Bally's name has much more cachet than Twin River does for the casino and gaming industry in general. Those involved in the gambling industry saw this as a smart move for both Caesars and Twin River.
Caesars continues to keep employment open by not shutting down the brand and profiting in the process while Twin River will now make a bigger name for themselves in the hope of gaining a broader fanbase for increased profit margins.
Not only that, but the company can now sell the brand to individual locations that are not Twin River affiliated in order to turn an additional profit.