Snoqualmie Casino Links With IGT To Prep For Betting Approval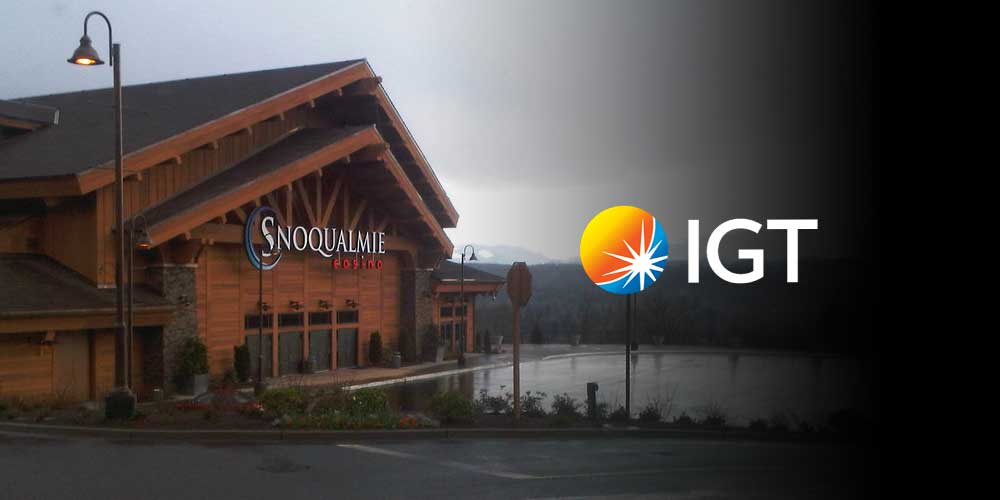 The Snoqualmie Casino has partnered with IGT to provide sports betting solutions.
Sports betting in Washington is pending federal approval.
This partnership should allow the Snoqualmie Casino to hit the ground running when it is approved.
SNOQUALMIE, Wash. - International Game Technology is expanding to another American casino, this time in Washington. The Snoqualmie Casino is the closest casino to Seattle, Washington, and as such is a reasonably well-attended venue.
IGT will be bringing sports betting to the casino in the form of its PlaySports option, which provides a turnkey solution for sports betting.
Both sides of the agreement seem to be happy with how the deal worked out.
Stanford Le, Chief Executive Officer of the Snoqualmie Casino, praised the customizability of IGT's offerings.
"As Seattle's closest casino, Snoqualmie Casino is thrilled to offer our patrons new types of gaming experiences backed by IGT's proven PlaySports solution," said Le. "IGT's leading sports betting platform, products, trading advisory services and on-premise mobile solution will allow us to quickly and easily deploy an exceptional localized sports betting program. As the closest sportsbook to the Seahawks' and Mariners' stadiums, expanding our offering to include sports betting will enable us to further engage sports fans at our casino and complement the popular Seahawks Pit, our immersive Seahawks-branded table game experience."
On IGT's side, the focus was on expanding further into Washington, and trying to keep the ball rolling in terms of IGT's sports betting expansion in the United States.
"Extending our sports betting momentum to Washington state with Snoqualmie Casino is another significant milestone for the IGT PlaySports team," said IGT PlayDigital Senior Vice President Enrico Drago. "IGT looks forward to helping the casino establish a best-in-class sports betting program and expand gaming experiences for its patrons and sports fans through our proven PlaySports technology and services."
This move comes in the wake of Washington's recent approval for legal sports gambling in tribal casinos.
Washington Gov. Jay Inslee signed 15 renegotiated tribal compacts that will allow sports betting in the state on tribal lands pending federal approval. The Bureau of Indian Affairs has 45 days from the date that the compacts were signed to either approve or deny them.
This move seems to assume that they will be approved, and act to establish relationships so that the Snoqualmie Casino can hit the ground running.
After all, NFL season is coming up, and the 45 day deadline will hit only a few weeks before the season begins. Having these relationships and agreements in place already could help the Snoqualmie Casino offer sports betting as soon as possible.