South Dakota Sports Betting, A Signature Away From Legalization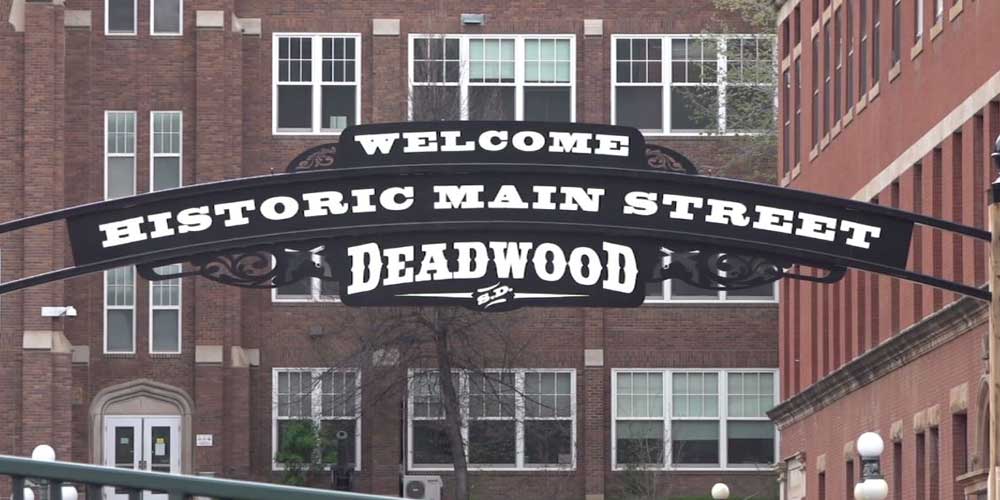 South Dakota is set to legalize sports betting in the town of Deadwood.
SB 44 passed the State Legislature and is now on the desk of Gov. Kristi Noem.
The bill does not allow online sports betting in any way.
DEADWOOD, S.D. - South Dakota is looking to legalize sports betting and a bill on the way to the desk of Governor Kristi Noem could make it a reality.
In November of 2020, South Dakota's voters authorized sports betting within the city of Deadwood, SD on their ballot. Deadwood is home to multiple casinos, which were previously not allowed to offer sports betting.
The voters approved it, which means the legislature had to set up a bill to regulate and authorize it.
South Dakota SB 44
That bill, South Dakota SB 44 passed through the State Legislature on Thursday, and is awaiting the signature of Governor Kristi Noem.
This might sound like great news for South Dakota's online gamblers, and in a sense it is, but the bill has some nuance to it. For one thing, it bans the practice of online sports betting, and also does not permit wagering on South Dakota's college teams.
In addition, it takes aim at certain prop bets on college sports, meaning that there will be several serious restrictions on what one is allowed to wager on in Deadwood.
The bill is set to levy a 9% tax on sports betting in the state, which is a very competitive rate, and should allow the sportsbooks to offer extremely solid odds.
After all, states like Pennsylvania have tax rates of up to 36%, and their odds remain roughly competitive.
Potential Revenue Lost
While this bill does carve out places for sports betting in the state, some might regard it as disappointing relative to the potential of mobile and online sports betting.
Online sports betting could end up being a big miss in this bill, but lawmakers are very clear that they do not want it within the state of South Dakota. A separate bill, HB 1231, was proposed in the South Dakota House of Representatives, but was voted down 11-1 in committee.
The prevailing opinion of South Dakota's lawmakers appears to be grudging acceptance - the voters voted for sports betting in Deadwood, and that's what they're getting - nothing more.
This does raise the question of what potential lost revenue there could be from not regulating online and mobile sports betting.
It's impossible to know for sure, but especially during the COVID-19 pandemic, this could be a big miss for South Dakota bettors.