Super Bowl Betting Blunder Leads To Big Payout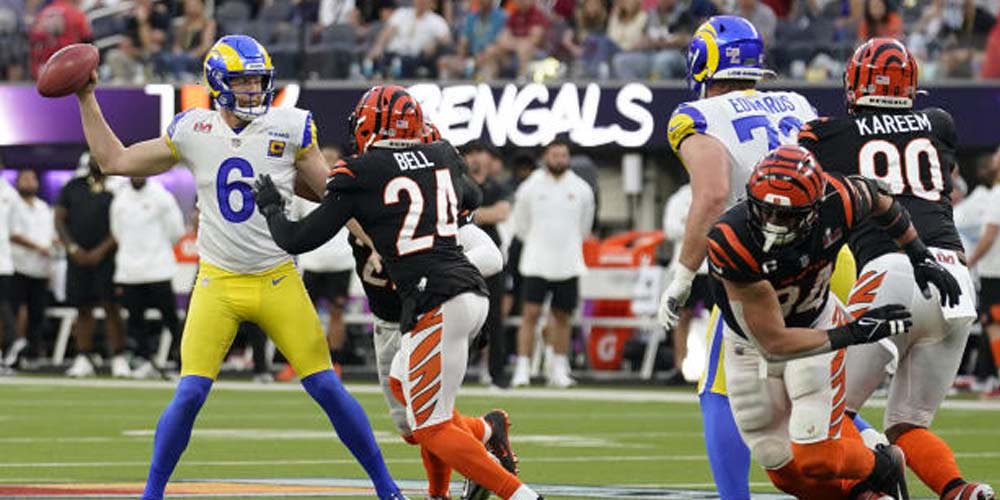 The D.C. Lottery received $500,000 in compensation for GambetDC operational errors.
GambetDC lost $4 million in its first full year being fully operational.
WASHINGTON – The Super Bowl is the biggest day of the year for sports betting and GambetDC missed out on all of their mobile betting opportunities for Apple users during the 2021-2022 season.
A software update malfunction resulted in Apple shutting down Intralot (the company that runs GambetDC) and prevented any Apple mobile bettors from using the app.
The GambetDC app was only available for Android users and all mobile or computer internet browsers. The D.C. Lottery runs GambetDC and missed out on half of the potential legal gambling  market during the Super Bowl.
GambetDC is the only sports betting app that runs through the city and had signed a $215 million contract that ensured they were exclusive partners with the DC Lottery.
With Apple users (estimated to be over half of the market) not being able to use their GambetDC mobile app during the Super Bowl, the D.C lottery has received $500,000 in compensation for the potential loss of revenue.
Breakdown Of The $500,000
$65,000- loss from potential SB bets
$6,300- promotions after mistake
$428,000- regaining the trust of consumers
The GambetDC app was never extremely popular in the first place. The states surrounding D.C. have regulated commercial sports betting apps that are a lot more accessible for all sports bettors. Only being allowed in the city, the sportsbook lost a reported $4 million in their full first year being operational (2021).
Following the struggles during Super Bowl 56, GambetDC reported its best revenue month since its launch in mid-2020. The sportsbook accepted over $6.2 million in bets in March 2022. This was 62% higher than the March of the previous year.
Some of this success comes from the app increasing the payouts on bets to 90%, instead of the previous 80%. They are also working on using some of the compensation money to strengthen their marketing and overall online presence.