Texas Lt. Gov Patrick Says Legal Gambling Won't See Light Of Day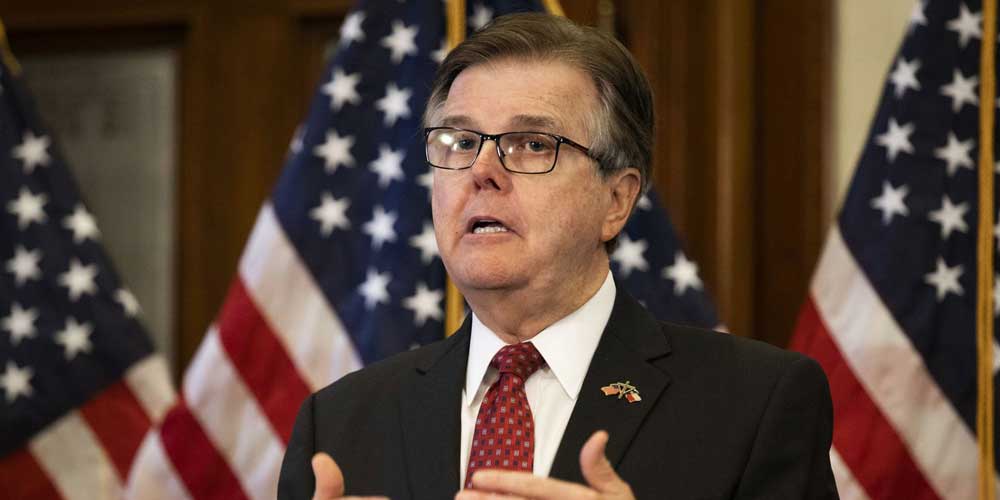 Lt. Gov. Dan Patrick feels that a sports betting and casino bill will not make it through the political process.
The Dallas Cowboys, Texas Rangers, and Dallas Mavericks have supported the push to legalize sports betting in Texas.
Sen. Roland Gutierrez and State Rep. Joe Deshotel have both filed bills that would allow casinos to operate in Texas.
DALLAS – Those looking for Texas to legalize gambling will have to remain patient as the GOP-led lawmakers in the state have yet to come around to supporting gambling despite revenue shortfalls due to the COVID-19 pandemic.
Texas Lt. Gov. Dan Patrick is adamant that legal gambling or sports betting will not draw the support of lawmakers through the political process nor has he ever been a proponent of legalizing gambling.
"It's not even an issue that's going to see the light of day this session. There may be a bill filed, but I doubt it," said Patrick the Chad Hasty radio show.
Past gambling and sports betting legislation has been struck down before and many in Texas are expecting this to happen again. State Rep. Joe Deshotel and Sen. Roland Gutierrez have both filed bills that would allow casinos to operate in Texas but Patrick's comments don't sound assuring that legislation will be getting passed anytime soon.
The biggest hurdle in legalizing casinos and sports betting in Texas is any bill requires a constitutional amendment that would need two-thirds of the vote in the 31-member Senate and 150-member House of Representatives to even allow residents of the Lone Star State to vote on legalization.
Budget shortfalls because of the coronavirus pandemic might not even be enough to push lawmakers towards the legal gambling at casinos and sports betting like other states.
"Every year they come and they lobby to pass a bill on something, and every year I tell them the same thing. Don't talk about revenues, because the sports gaming, for example, that teams are trying to push this session… that generates, by their numbers, $150 million a year. That's a lot of money, but it pays for about a half of a day of our year," said Patrick.
Lt. Gov. Patrick has laid out his reasons for why he feels that sports betting will not be legalized anytime soon. Despite sports betting or casino legislation failing in Texas this session that overall prospects of both being legalized later is inevitable especially with the type of tax revenue these activities can provide the state.
The Las Vegas Sands has launched a campaign trying to bring casinos and sports betting to Texas. Senior VP of the Sands government affairs Andy Abboud remains hopeful that progress can continually be made towards legislation.
"Does it happen this legislative session? We will see," said Abboud Thursday. "Does it happen in the near future? It is inevitable."