The Royal Ascot In England – What Is It? How To Bet?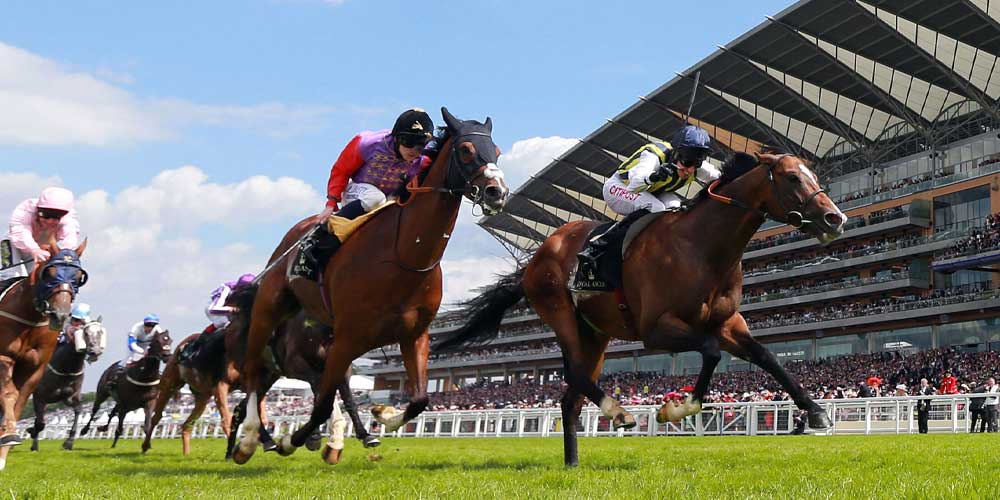 The Royal Ascot is a five-day horse racing event held in England with a total of over $7 million in purse money.

Thursday's biggest races are the Gold Cup and Ribblesdale Stakes.
ASCOT, England – Britain's biggest series of horse racing is underway and will continue to run into the weekend. Essentially, it's England's version of the Triple Crown Races and Breeder's Cup all combined into a couple of days of racing.
It's A Spectacle
It doesn't quite carry the weight of the American races, but they put on a hell of a show for the Royal Ascot. The royal family makes an appearance, the fields contain upwards of 30 horses and the fashion is unbeatable.
Not only is it a spectacle, but there's some serious money on the line. The total prize money over the course of the event is north of $7 million. A couple of the biggest races have already happened but there are still millions of dollars left to be won from online gambling  fans.
Thursday's Biggest Races
The Gold Cup is the day's biggest race and is tied for the 3rd largest payout of any race over all of the days. It's a two-and-a-half-mile race, much longer than we're accustomed to seeing in the United States.
Stradivarius is a big favorite in the race with EVEN odds.
Gold Cup Betting Odds
Stradivarius EVEN
Trueshan +450
Subjectivist +650
Santiago +1200
Serpentine +1400
Princess Zoe +2000
Emperor Of The Sun +2500
Twilight Payment +3300
Amhran Na Bhfiann +4000
Nayef Road +4000
Ben Lilly +10000
Rip Van Lips +10000
The other big race of the day is the Ribblesdale Stakes which is a mile-and-a-half race that sees Noon Star as the current betting favorite.
Ribblesdale Stakes Betting Odds
Noon Star +250
Gloria Mundi +450
Divinely +550
Eshaada +550
Twisted Reality +700
Dubai Fountain +1000
Taslima +1400
Ad Infinitum +2200
Annerville +2500
Loving Dream +2500
Aristia +2500
Nicest +4000
Gwenhwyvar +10000
How To Bet On The Royal Ascot
Those interested in betting on horse racing can do so in a variety of ways. Gamblers, due to the Royal Ascot being such a big event in the horse racing world, can find betting opportunities on multiple horse betting sites.