Universal Music Group To Open $1.2B Casino Hotel In Biloxi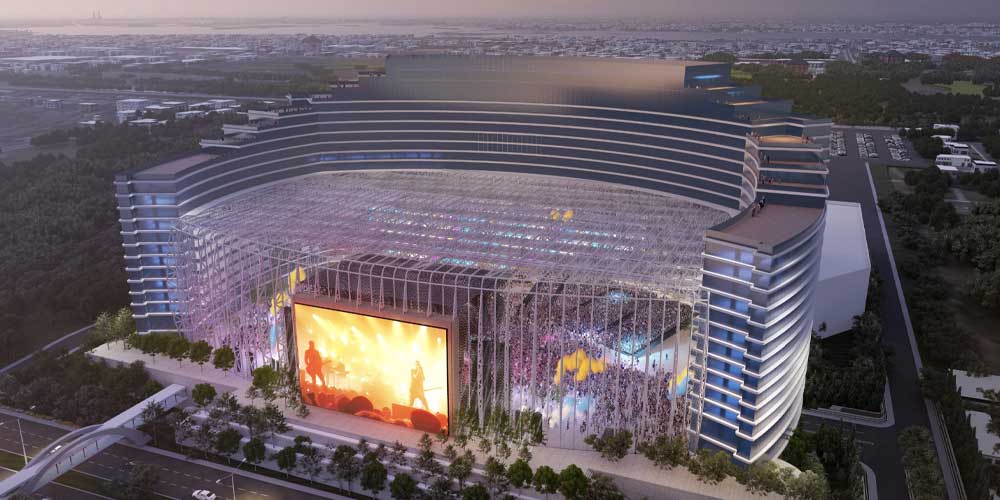 The popular music label and production company, Universal Music Group, is taking the steps to get into the casino hotel business.
The first of a string of casino hotel launches will be in Biloxi Mississippi.
The casino resort in Biloxi will cost an estimated $1.2 billion.
BILOXI, Miss. – Biloxi gamblers will be able to get their hands on an all-new casino gaming outlet soon as Universal Music Group has made the official announcement that they will be launching a casino hotel in the Magnolia State.
This hotel is a part of a chain of hotels the music label and production company plans to launch. The launches include Biloxi, Atlanta, and Orlando.
The casino hotel in Biloxi will be known as the UMUSIC Broadwater Hotel and is said to be a $1.2 billion endeavor.
UMUSIC Hotel Casino
The hotel will be the most expensive resort ever built in the southern Mississippi area. The 266-acre property will be redeveloped after being approved by the Biloxi council back in June.
The resort will be the first of the massive hotel launch that Universal is in the process of curating. All the locations are being described as creative hubs in communities across the world.
The design will restore the Broadwater Marina which was damaged by Hurricane Katrina 15 years prior. This will create a silver semicircular hotel with large glass windows amassing the entrance of the hotel-casino.
"Every destination holds a great story just waiting to be told through its cultural heritage and its music," said Robert Lavia, chairman at Dakia U-Ventures, which is partnering to build the hotels. "Through this new concept, we will both help people discover new ways to channel their love for music and the arts and help empower the transformation of communities worldwide through cultural, inspirational, creative and conscious collaboration."
With Universal's strong imprint in the music industry, it is not farfetched to assume the company would use these ties to bring in the biggest artists to their casino resorts. This would increase the fan traffic to the resorts, which in turn will increase the legal gambling.
The launch date has not been officially announced as of yet, but Mississippi gamblers and tourists alike will soon be planning to win big in a major Universal Music Group resort.