Legal Online Gambling For Florida Residents
Florida briefly hosted its own regulated online gambling operation through the Hard Rock Sports mobile app, but this was put on hold following a lawsuit that challenged the legitimacy of the Florida compact. Since then, there has been no word as to when any form of online gambling would return to Florida lawbooks. Florida is a huge travel destination but has yet to take advantage of new laws for online gaming and sports betting due to existing partnerships and deals with Native American tribes in the state.
Luckily, there are numerous international online options for safe and legal online gambling in Florida. The state is home to land-based casinos, bingo, poker, and horse racing, but the internet brings all of these opportunities to your fingertips, in one location. You even have increased wagering opportunities, with more games, better odds, and even sports betting. Florida is actually a very progressive state in terms of the legalities of online gambling, and we are here to explore these in-depth. If you want to know about the legalities of online gambling in Florida, you have come to the right place.
Mobile NFL Betting in Florida
There are many ways and different vessels for Florida residents to use when making legal football bets. One of the fastest growing ways to bet on football has been mobile betting. The convenience is what drives so many new users to mobile betting as they can place bets or add/deposit funds into their account right from the comfort of their mobile device. Typically, online sportsbooks will have a mobile friendly site that can be accessed using your mobile devices web browser if this option isn't available check your devices App Store as some online have a downloadable app available. Mobile betting makes it possible to bet no matter if you are at a Jacksonville Jaguars game or watching from your house as long as your phone, tablet, or laptop is connected to a stable internet source.
Live NFL Betting in Florida
Live Betting on the NFL in Florida can add a lot of excitement to betting on one of Florida's premier football teams like the Tampa Bay Buccaneers. This type of betting gives bettors the opportunity to place bets while the game is already underway. For example, in play betting grants gamblers the ability to test the waters of a Miami Dolphins vs. Jacksonville Jaguars matchup before fully taking action on the game. This makes live betting on the NFL unique and gives bettors the chance to make halftime adjustments to their betting strategies too. All in all, live NFL betting in FL will likely be one of the most popular ways to bet on the sport in 2021.
Online Gambling Age For Florida Residents
In order to gamble in the state of Florida, you will have to reach certain ages. Florida's progressive attitude toward gambling means that you can participate in most forms of gambling as soon as 18. You will find that online poker, poker rooms, bingo, the lottery, dog and horse racing, and online bingo can all be enjoyed at the age of 18. You will not have access to land-based casinos, online casinos or online sports betting until the age of 21 is reached.
Florida Online Gambling Laws
With the repeal of PASPA, many Florida residents are unsure how this has impacted legal gambling in Florida. The change in the federal law only impacts sports betting, which the state now has the freedom to fully regulate. However, until the legislature actually gets it together and regulates online gambling, there are no laws pertaining to any type of internet betting. That is why legal online gambling for Florida residents is an option at all, because there is nothing to suggest otherwise. The state may eventually begin to legalize certain forms of online gambling, especially since other states are starting to regulate both online casinos and sportsbooks. Check back for the latest updates on Florida online gambling laws.
Gambling Sites That Accept Florida Residents
Those in the state of Florida will find that there are hundreds of gambling sites that accept residents of the state of Florida. We have found that gamblers in the state of Florida are open to hundreds of gambling sites, which is why have attempted to compile a list of available options.
Bovada: FSU, UF And UM Odds For Major Sports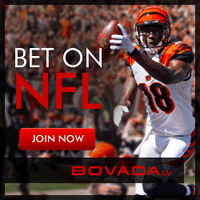 Online gambling is the way that many bettors are going and Bovada is one of the best online gambling sites there is. Already with many sports that you can bet on, having an online casino online makes Bovada even better. These online casinos are going to be like the local casinos everywhere with the options that they have there like slot games and blackjack games. This will bring in more bettors and if that's not enough, promotions will also reward those new and current customers. There is always another way to make money and with these casinos available, bettors can just log on and deposit money on their Bovada and throw it into slots and pick up some much-needed cash! Go To Bovada!
BONUSES:
50% - $250 BONUS!
ACCEPTED IN:
No DE, MD, NJ, NV
SportsBetting: Great Mobile Betting For NFL Games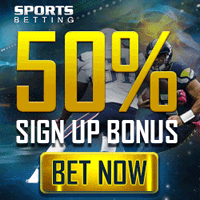 Florida is a virtual panacea of wagering hobbyists. The Seminoles and the Gators are two of the most powerful college teams around, and now fans can sign up at the best overall gambling site for Florida residents. The sportsbook is massive, and you can bet that you will find most college games on it. SportsBetting.ag also houses a top-rated poker section and a casino with hundreds of games. Whatever sort of experience you are looking for, this place is sure to have it.
SportsBetting is much more than just a sportsbook, they have some of the best poker and casino action around. The 100% first deposit bonus for poker will make you a chip leader in no time. SportsBetting will give you an extra 100% on top of your first deposit, going all the way up to $2,000 with code "NEWSB". There are plenty of big bonuses for all types of gambling, just find the promo and enter it when making your deposit. Then your bonus will be activated, and you will be well on your way to meeting the rollover requirements in order to collect your free money.Go To SportsBetting!
| Rank | Casino | Highlights | Rating | Visit Site |
| --- | --- | --- | --- | --- |
| 1 | | 100% Up To $3,000 Read Review | | Visit Bovada |
| 2 | | 100% Up To $1,000 | | Visit Ignition |
| 3 | | 500% Up To $5,000 | | Visit Slots.lv |
| 4 | | 100% Up To $4,000 | | Visit Cafe Casino |
| 5 | | 200% Up To $2,000 | | Visit SlotoCash |
| 6 | | 200% Up To $1,000 | | Visit Cherry Jackpot |
| 7 | | 40% Up To $4,000 | | Visit Lucky Red |
| 8 | | 150% Up To $3,000 Read Review | | Visit Las Vegas USA |
| 9 | | 150% Up To $3,000 Read Review | | Visit Sun Palace |
| 10 | | 100% Up To $1,000 | | Visit CasinoMax |
| Rank | Sportsbook | Highlights | Rating | Visit Site |
| 1 | | 50% Up To $250 Read Review | | Visit Bovada |
| 2 | | 50% Up To $1000 | | Visit BetOnline.ag |
| 4 | | 50% Up To $1000 | | Visit SportsBetting.ag |
| 5 | | 50% Up To $1000 | | Visit MyBookie |
| 6 | | 50% Up To $300 | | Visit Xbet |
| Rank | Poker Room | Highlights | Rating | Visit Site |
| 1 | | 100% Up To $500 Read Review | | Visit Bovada |
| 2 | | 100% Up To $1000 | | Visit BetOnline.ag |
Online Casinos That Accept Florida Residents
Many online casinos are open to players in the state of Florida. These include casinos operating off of a number of different brands of software. Casino gambling in Florida is in a tough spot due to regulations passed by the 1988 Indian Gaming Regulatory Act. The act states that only Native American tribes can host casino gambling as long as they have permission from the state. This has prevented the majority of online retailers from setting up in the state. The Seminole Tribe currently holds the cards in terms of casino operation in Florida.
There are still ways to bet online in Florida through international sites. There are plenty of high-quality online casinos that accept FL residents. Aladdin's Gold is among one of the favorites for Florida players, while Lucky Red Casino is also on the list of top five casino sites. Additionally, the sites like Bovada and BetOnline have full online casinos that are legal to use in Florida.
Online Sports Betting Sites That Accept Florida Residents
Sports bettors in Florida will find that there are a number of gambling sites that are open to Floridians. Florida has not yet taken advantage of the repealing of PAPSA to bring in sponsored sports betting. FL Senator Jeff Brandes has been leading the charge to bring sports betting to the state, but still faces the same issues with Native American tribes. Senate Bill 392 has been proposed in Florida, and is preparing to head to vote in legislative session. This would potentially allow sports betting to fall under the same partnership as the Florida Lottery, which is allowed. The sportsbooks would be under intense taxation, up to 15% in some proposed bills. If a bill like this were to be passed, however, it would still have to go through many court cases with the Seminole Tribe in Florida to determine how money is received and who is allowed to operate the sportsbooks. Some of the top online sports gambling sites include Bovada, BetOnline, MyBookie,  and SportsBetting. All have odds on teams like the Florida State Seminoles, Jacksonville Jaguars, Miami Marlins, and more. While Florida continues to work on bringing state-sponsored sportsbooks to the state, these international sites will be the best option to bet on sports in FL.
Online Poker Sites That Accept Florida Residents
Though there are many poker rooms littered around the state, online poker rooms are still of value. These online poker rooms are as close to a real poker room as possible, with live dealer options available. If you are going to play the games, we can tell you that there are many poker rooms available for hitting the virtual felts. One of the best online poker sites that accept Florida residents is BetOnline, which is open to players of all experience levels.
Online Bingo Sites That Accept Florida Players
Online Bingo Sites That Accept Florida Players
Residents prefer to use the online bingo sites that accept Florida players because there are far more gaming options. There are numerous online bingo rooms to enter, all of which offer 75-ball, 80-ball, and 90-bingo. Purchase as many cards as you want and join the room of your choice. One of the best sites for online bingo is Downtown Bingo, which is known for their tournaments, bonuses, and exclusive giveaways.
Bovada
Online poker players in Florida are welcome to legally play at Bovada. This great poker site will have tournaments, tables, and games to meet all kinds of different budgets. Florida players can receive a 100 percent bonus up to $1,000
Is Online Gambling Legal In Florida?
We have already given you some background over whether or not there is online gambling legal in Florida, and we can tell you that no one has been arrested for gambling online in the state. Even if no laws have made it legal to participate, there are no laws that have made it illegal.
Is It Safe To Gamble Online In Florida?
As long as you are not running an online gambling site within Florida's borders, you really have nothing to worry about. Florida is a state that doesn't have laws forbidding online gambling and therefore it is lenient with residents that decide to participate. And, sticking with the reputable sites on this page, it's not going to matter that online casinos aren't regulated because these gambling portals all have a high standing amongst its peers and player base.
Are Online Casinos Legal In Florida?
Online casino gaming is not something you will have a tough time finding, and these games are very open in the state. Florida residents may have limited forms of casino gaming in the southern half of the state, but there are no options in the north - thus, online casinos have become very necessary.
Is Online Sports Betting Legal In Florida?
Sports bettors will find that there are plenty of options for wagering in the state of Florida, but only if the Internet is used. We have found that players can turn to the Internet to wager on any number of sports, with a near unlimited number of options available. Our trusted list of sportsbooks are all legally operating in the state, so you should have little to no trouble betting on sports if you follow our advice.
Is Online Poker Legal In Florida?
Online poker is one of the most trafficked forms of online gambling, and you will find that these choices are legal in the state of Florida. If you decide to play online poker, know that you will not get in trouble for playing these games. If you decide to start playing, keep in mind that not all of the options available are legitimate - unless you stick to the places we have found.
Will I go to jail for online gambling in Florida?
Thousands of Florida residents gamble online every day, and guess what - not a single one of them have been arrested for gambling over the Internet. Not only is this true, but we are also 100% sure that there will never be a test case as there is no law that can really be used to prosecute you.