Legal Online Gambling For Hawaii Residents
Even though Hawaii is a hot vacation destination, the restrictive laws leave many questions regarding legal online gambling for Hawaii residents. The state has effectively banned almost every form of gambling in the state, but this is just from a land-based perspective. You can still gamble on the Internet, as the legalities of online gambling in Hawaii have not been clearly defined. Instead, you will be able to partake in your favorite forms of gambling by using reputable offshore gambling sites that accept Hawaii residents in 2023. We are here to explain why it is not a crime for you to gamble online, as well as where you can gamble on the Internet. Provided you follow our advice, you should always be able to find a way to hit the games and have some fun.
Betting on the Kentucky Derby in Hawaii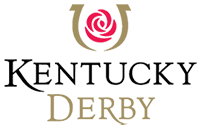 The Kentucky Derby is the most popular event in all of horse racing and although those living in Hawaii are far away from the action, they don't have to miss out on being able to place wagers on the race. Hawaii is one of the more conservative states when it comes to sports betting as they've banned most avenues of gambling. However, the state has not banned any forms of online gambling. Thus, giving Hawaiian thoroughbred bettors the option to place legal bets on the Kentucky Derby.
Mobile NFL Betting in Hawaii
Hawaii residents have not been shy about their fervor for NFL football even though there are no professional teams located in the state. There not being any retail sportsbooks on the many islands of Hawaii make finding a way to bet on the National Football League a hassle. This is where mobile NFL betting comes into play. Mobile betting allows users to place bets or add/withdraw funds from any mobile device that is connected to a reliable internet source. No matter your location in Hawaii betting on from a phone, laptop, or tablet is simply just a few finger taps away.
Live NFL Betting in Hawaii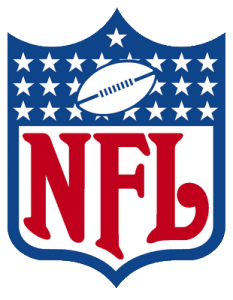 In-game betting on the NFL has become one of the most common bet types for football bettors in Hawaii. An example of live betting on an NFL game is taking Patrick Mahomes to throw a touchdown pass to Travis Kelce in the fourth quarter. This bet likely couldn't be placed before the start of the game, but bettors checking props during the game would be able to cash in on this prop and this is why live betting is vital. It allows bettors to see and feel how a game is being played first before placing a bet, which gives more of an advantage to bettors.
Online Gambling Age For Hawaii Residents
Since Hawaii has not technically authorized any form of gambling, there is no written age limited required to gamble. Since this is the case, you cannot actually gamble online until you turn 21. We do not recommend attempting to bypass this age limit, as you can get into some trouble.
Hawaii Online Gambling Laws
When we decided to look into the different statutes related to gambling in Hawaii, we found no law that specifically mentions online gambling. There are no statutes that specifically mention using the internet to bet on table games, poker, slots, or any other type of traditional gambling. However, Hawaii's gambling laws are restrictive, and easily could be read as encompassing this type of gambling. While we know of nobody who has been prosecuted for the use of an online sportsbook, it is undoubtedly something that the government of Hawaii does not permit.
Some might argue that because there are no specific laws for online gambling, it is not covered, but the way Hawaii's laws are written, it is highly likely that all forms of online gambling are prohibited. However, legal Hawaii gambling sites that operate online sportsbooks and casinos still thrive in the state, as players flock to a potentially useful and available source of sports betting and gambling. You can review the Hawaii Statutes and look through the various gambling offenses for confirmation, or consult a lawyer if you so desire.
Gambling Sites That Accept Hawaii Residents
There are several types of gambling that can be found online, and we are aiming to show you the four most popular. You will find so many options for play that you will have the Vegas-style experience without actually leaving home. Online gambling Hawaii players will find that there are plenty of options on hand for casino gambling, sports betting, poker play, and bingo halls. All of these options offer diversity, the ability to win, and even secure transactions.
Bovada: Online Casino Tops The List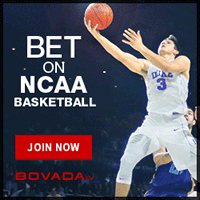 With all your funds in your Bovada account, there are many ways that it can be played besides betting on sports. With a great online casino right there as an option, this another good way you can flip your winnings. With so many different casino games, there are promotions every day for different games like blackjack and slots. So there is no reason for your funds to be just sitting in your account waiting for another sport to start up! You can put your money in this casino and win money and earn promotions while doing it! To make things even sweeter, you do have the chance to have a live dealer as well! The choice of who is yours as well! Go To Bovada!
BONUSES:
50% - $250 BONUS!
ACCEPTED IN:
No DE, MD, NJ, NV
Is Bovada Legal In Hawaii?
The best site for all forms of gambling on the islands, it is important for players to know that Bovada is legal in Hawaii. Bovada is one of the most well respected legal gambling sites in for legal Hawaii gambling, with the site able to accept players because it is based internationally. It is legal to use Bovada in Hawaii to play real money casino, poker, and live dealer games in addition to gambling on sports.
| Rank | Casino | Highlights | Rating | Visit Site |
| --- | --- | --- | --- | --- |
| 1 | | 100% Up To $3,000 Read Review | | Visit Bovada |
| 2 | | 100% Up To $1,000 | | Visit Ignition |
| 3 | | 500% Up To $5,000 | | Visit Slots.lv |
| 4 | | 100% Up To $4,000 | | Visit Cafe Casino |
| 5 | | 200% Up To $2,000 | | Visit SlotoCash |
| 6 | | 200% Up To $1,000 | | Visit Cherry Jackpot |
| 7 | | 40% Up To $4,000 | | Visit Lucky Red |
| 8 | | 150% Up To $3,000 Read Review | | Visit Las Vegas USA |
| 9 | | 150% Up To $3,000 Read Review | | Visit Sun Palace |
| 10 | | 100% Up To $1,000 | | Visit CasinoMax |
| Rank | Sportsbook | Highlights | Rating | Visit Site |
| 1 | | 50% Up To $250 Read Review | | Visit Bovada |
| 2 | | 50% Up To $1000 | | Visit BetOnline.ag |
| 3 | | 50% Up To $1000 | | Visit SportsBetting.ag |
| 4 | | 50% Up To $1000 | | Visit MyBookie |
| 5 | | 50% Up To $300 | | Visit Xbet |
| Rank | Poker Room | Highlights | Rating | Visit Site |
| 1 | | 100% Up To $500 Read Review | | Visit Bovada |
| 2 | | 100% Up To $1000 | | Visit BetOnline.ag |
Online Casinos That Accept Hawaii Residents
Despite the current status of online casinos with regards to Hawaii's fairly restrictive gambling laws, discerning gamblers will find no shortage of options. Hawaii's gamblers have options ranging from Bovada's online casino featuring live dealer gaming to Lucky Red's excellent slot machine options. These websites feature all sorts of ways to play, and they are accessible by those in Hawaii regardless of the legal situation. As always, gamble at your own risk, and feel free to consult a lawyer about online gambling in Hawaii.
Online Sports Betting Sites That Accept Hawaii Residents
Hawaii's sports betting laws tend to fall under the same restrictive umbrella as its gambling laws. However, online sportsbooks still proliferate throughout the state, providing bettors with a way to gamble. These sportsbooks tend to be located offshore, outside of the reach of any law enforcement agency. We know of nobody who has been prosecuted for the use of them, but they are almost assuredly not allowed in the state. Gamble at your own risk.
Online Poker Sites That Accept Hawaii Residents
The poker rooms available are some of the most impressive. Whether you are a casual player or just someone who wants to play a few games here and there, you will have no trouble actually participating in various styles of poker. The online poker sites that accept Hawaii residents have games ranging from Hold 'em to Omaha and more. Three online poker sites to try out are BetOnline, SportsBetting, and Bovada.
Online Bingo Sites That Accept Hawaii Players
With even bingo being a crime in the state of Hawaii, you will be able to turn to the online bingo halls in order to play these games and earn some real money. Provided you are willing to risk a little money, you will be able to have fun playing this most famous game. Downtown Bingo is one of the online bingo sites that accept Hawaii players, and you are guaranteed to find huge jackpots, even bigger bonuses, and a wide range of real money bingo rooms to join.
Is Online Gambling Legal In Hawaii?
Hawaii has been one of the more restrictive states in the country in terms of gambling for a long time now, but legal online gambling in Hawaii was actually considered by the state several times. Hawaii is currently one of two states (Utah) that has no option to do any gambling at all in the United States. Hawaii's gambling laws are relatively all-encompassing, and very likely include the online sportsbooks, so please be careful. We do not advocate breaking the law in any way. The online sportsbooks and casinos exist, but they should not be regarded as get out of jail free cards.
Is It Safe For Players In Hawaii To Gamble On The Internet?
Anyone that wants to gamble online in the state of Hawaii doesn't have anything to fret over as this practice is safe for all Hawaii residents. And, to make this even safer, we have prepared a list of sites on this page that online gambling Hawaii residents can trust because these websites have been accepting American bettors for decades. These legal gambling sites in Hawaii are regulated overseas and have held remote gaming licenses for years. What this means is that all of the online gambling sites for Hawaii residents that we have listed are trusted, have been in business for a while, and continually grow their player base. You don't keep getting bigger by cheating players and not paying out.
Are Online Casinos Legal In Hawaii?
Online casinos are available in Hawaii, but legal is a different question entirely. They haven't received enough opposition to not be offered in the state via the internet, but it is likely prohibited to use them under Hawaii's criminal codes. While many bettors still use the online casinos, as enforcement is more or less nonexistent, it's important to be clear headed about what you are doing when you do so.
Is Online Sports Betting Legal In Hawaii?
Hawaii's State Legislature is looking at a potential legalization of various aspects of online gambling during the 2023 legislative session. House Bill 736, proposed by representative Chris Todd, would allow for a period of time in which mobile sports betting and gambling were legal in Hawaii, with that period of time ending in 2025. This bill would effectively serve as a trial, allowing Hawaii to experiment with online sports betting and gambling, but not locking them into keeping it. This is a unique approach to online sports betting and online gambling, and could potentially result in a good outcome for Hawaii's gamblers. The bill was deferred in the committee phase, meaning that it will likely not be voted on this year, although there is still a chance of legalization in 2023.
Is Online Poker Legal In Hawaii?
Hawaiians may be able to participate in social poker games, but they also have the ability to play poker for higher stakes by turning to the online poker rooms that operate safely and legally by way of the Internet.
Online Racebook Betting Sites that accept Hawaii Residents
If you are looking for online racebook betting sites that accept Hawaii residents, the sites we have reviewed on this page all fall within those specifications. They offer players betting opportunities on horse races all over the country and that includes the big name races like the Kentucky Derby. Enjoy rebates on lost wagers, a variety of banking options to choose from, and 24-hour customer service. It' truly the best way to gamble on horses in Hawaii.
Is Horse Racing Betting Available In Hawaii?
Horse racing betting is available in Hawaii but only if you are using offshore gambling sites that have racebooks. As we mentioned, Hawaii is pretty strict with their gambling laws so do not attempt to bet on horse racing inside the state. Offshore racebooks are more than capable of satisfying all of your betting needs and they are legally licensed and regulated overseas.
Deposit Options For Hawaii Residents
The deposit options for Hawaii residents vary depending on the site you are using but the top options usually include credit and debit card deposits, bitcoin, money orders, and more. Once you sign up for an account you can deposit your money immediately. All you do is decide on your method, select the amount you want to put in and you are good to go. The process may vary a bit depending on the site you are using but not much.
Mobile Betting Apps In Hawaii
Mobile betting options in Hawaii are offered at the top online betting sites. They allow players to bet using their mobile device by way of an app or mobile web address. With internet gambling already being such an easy and convenient way to place bets, mobile betting in Hawaii makes it even more so.
Hawaii Betting FAQ's
What Federal Laws Affect Sports Gambling?
The federal Wire Act and the Unlawful Internet Gambling Enforcement Act (UIGEA) are the only laws that impact online sports gambling. The Wire Act, passed in 1961, banned wire communication technologies from being used on sports betting but does not apply to offshore operators or states that offer legal sports wagering. The UIGEA is a banking law that prevents U.S. banks from processing payments to unregulated gambling sites. This is why credit card deposits may occasionally get declined, because legal Hawaii gambling sites are all based offshore. Neither law makes sports gambling illegal, and there are no penalties for bettors.
What Sports Teams Can I Bet On In Hawaii?
It depends on the method you are using as they all vary. The fastest payouts are with bitcoin and other cryptocurrencies, with winnings credited within 48 hours. Methods like checks or bank wires can take a week or so to arrive. Check the Online Cashier page of the betting site for delivery speeds.
How Long Do Payouts Take At Legal Gambling Sites In Hawaii?
It depends on the method you are using as they all vary. Some methods take just a few hours or days, while others could take weeks.
Will I go to jail for online gambling in Hawaii?
The risk of arrest is not something you have to worry about when it comes to using sites for Hawaii online gambling. Even if some are under the impression that online gambling in Hawaii is a crime, this is simply not the case. The only real possibility for jail time would be if you attempted to launch your own bookmaking site, which is 100% against the law and not encouraged.