Legal Online Gambling For Kentucky Residents
Legal online gambling for Kentucky residents is not as complicated as it once was. While online gambling sites were once hard to find and even harder to trust, there are now various sites that residents can choose to join. Online bingo rooms, sports betting sites, real money poker rooms, and more are now just a few clicks away. While experienced online players may be familiar with the scope of online sports betting, others may not be. That is why learning more about the best legal online gambling in the USA can be beneficial. From there, exploring the legality of real money online gambling for Kentucky residents comes into play. Fortunately, you can find out more about the laws and get all the details you need concerning legal online gambling for Kentucky residents.

Online Gambling Age For Kentucky Residents
Should you decide to gamble in Kentucky, you do have to realize that there are some age requirements in place. To begin with, land-based and online gambling options have age requirements in place. Brick and mortar casinos and poker rooms do not exist in the state, but there are bingo halls, a lottery, and horse racing. You have to be 18 to play these. Online casinos, sports betting and poker, you have to be 21 to play. Online bingo, as with live bingo, requires you to be 18 years of age.
Kentucky Online Gambling Laws
Strict online gambling laws have yet to be written by the Kentucky legislature. Since no law has specifically banned online gambling in the state, you do not have much to worry about in terms of the law. We are under the impression that since it is not explicitly illegal to gamble online in Kentucky, we can almost safely say that, as a player, you have little to worry about in terms of arrest. The State Legislature is currently in the process of taking up some bills related to online gambling, including HB 241, sponsored by Rep. Adam Koenig. The bill died in committee in the 2020 legislative session, but Governor Andy Beshear appears to be on board in 2021, meaning there's a good chance of the bill getting through. Until it does, though, bettors in Kentucky will continue to stick to offshore websites.
As far as federal laws are concerned, the Professional and Amateur Sports Protection Act of 1992 (PASPA) once banned sports gambling in the United States, which is why the offshore sites that accept players in Kentucky gained so much popularity. In 2018, the Supreme Court struck down the law after it was found to be unconstitutional in Murphy vs. NCAA. This allowed legislators in the state to draft proposals to legalize online sports betting. All of this goes to show that as of right now, there are no online gambling regulations in Kentucky, whether it's casino gaming or sports gambling. Offshore online betting sites are legally licensed and regulated in their base country, so you are as secure as you could hope to be when wagering in Kentucky. Stick to this stipulation and you are free to enjoy legal online gambling in Kentucky.
Gambling Sites That Accept Kentucky Residents
Kentucky online gambling sites are the same as they've always been. Residents of Kentucky have various options when it comes to online gambling. We have searched for various gambling sites that accept Kentucky residents, and we have decided to share them with our readers. Having personally tested each of these sites, we can tell you that you have a lot of options to what you can play when it comes to online gambling in Kentucky in 2021.
Bovada: Bet It All At Bovada Online Casino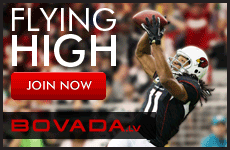 Bovada already has a few things that help the online sports site be one of best out there and with these great promotions, this will not only help Bovada keep their account holders but also help them gain more! The online casino is one major option that pops up soon as your log into your account and many games will be available. From playing slots to playing blackjack to playing roulette, there is so much that this online casino has to offer! Not to mention, there is also a live dealer that you can use as well! Online casinos can sometimes be more fun than regular sports betting so this is something that many users need to check out and be ready to win a lot of money! Go To Bovada!
BONUSES:
50% - $250 BONUS!
ACCEPTED IN:
No DE, MD, NJ, NV
SportsBetting: Big Bonuses And Betting Lines On All The Games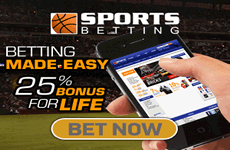 If you're looking to bet from the privacy of your own home, head over to the best overall gambling site for Kentucky citizens. Sportsbetting.ag offers its players not only the choices from all the great sportsbooks, but gives players a chance to test their stride in all sorts of online casino games and live card rooms. As a trustworthy online casino based out of Panama City, Panama, SportsBetting has been paying out jackpots to players in all 50 states since 1996. This site operates with integrity and honesty while providing its players with a way to get ahead by a nose and make bets on all of the fastest lines.
SportsBetting makes it easy for its players to make deposits. There are many options for players; they can use their debit or credit cards to make a deposit online or person-to-person over the phone. Credit and debit cards are the easiest and most convenient way to deposit into your SportsBetting account. The fees are low and the speed usually goes through in seconds. In addition, this online service accepts bank wire transfers, money orders, and even options like bitcoin. You don't have to get a withdrawal from Fort Knox to play at SportsBetting, and its free sign up so you can start playing today. Go To SportsBetting!
| Rank | Casino | Highlights | Rating | Visit Site |
| --- | --- | --- | --- | --- |
| 1 | | 100% Up To $3,000 Read Review | | Visit Bovada |
| 2 | | 100% Up To $1,000 | | Visit Ignition |
| 3 | | 500% Up To $5,000 | | Visit Slots.lv |
| 4 | | 100% Up To $4,000 | | Visit Cafe Casino |
| 5 | | 200% Up To $2,000 | | Visit SlotoCash |
| 6 | | 200% Up To $1,000 | | Visit Cherry Jackpot |
| 7 | | 40% Up To $4,000 | | Visit Lucky Red |
| 8 | | 150% Up To $3,000 Read Review | | Visit Las Vegas USA |
| 9 | | 150% Up To $3,000 Read Review | | Visit Sun Palace |
| 10 | | 100% Up To $1,000 | | Visit CasinoMax |
| Rank | Sportsbook | Highlights | Rating | Visit Site |
| 1 | | 50% Up To $250 Read Review | | Visit Bovada |
| 2 | | 50% Up To $1000 | | Visit BetOnline.ag |
| 4 | | 50% Up To $1000 | | Visit SportsBetting.ag |
| 5 | | 50% Up To $1000 | | Visit MyBookie |
| 6 | | 50% Up To $300 | | Visit Xbet |
| Rank | Poker Room | Highlights | Rating | Visit Site |
| 1 | | 100% Up To $500 Read Review | | Visit Bovada |
| 2 | | 100% Up To $1000 | | Visit BetOnline.ag |
Online Casinos That Accept Kentucky Residents
With the lack of land-based casinos in Kentucky and the seeming lack of desire to legalize them in the state legislature, Kentucky's bettors often turn to offshore casino options. These are available to Kentucky residents by virtue of their offshore status. If you decide to use any of them, you will find that the options for casino gambling online are fairly extensive. There are a lot of different websites offering casino gameplay, and we've picked our favorites out on this page for you to peruse.
Online Sports Betting Sites That Accept Kentucky Residents
Kentucky is currently in the process of trying to legalize online sportsbooks, but there is no guarantee - several State Legislators also tried last year, and they were unable to make it work. Kentuckians can pin their hopes on HB 241, but they can also use offshore sports betting websites to wager on sports in the meantime. Maybe they won't want to bet on the Wildcats this year, but the good thing about online sports betting websites is they offer a ton of different odds and lines for all bettors to enjoy.
Online Poker Sites That Accept Kentucky Residents
Poker players will find that, while there are no live card rooms, there are plenty of virtual tables operating around the clock. Those who wish to participate will find that, while some poker rooms have vanished and others are somewhat illegitimate, there are still various poker rooms that will provide you with a number of tables to play with.
Online Bingo Sites That Accept Kentucky Players
Those who like to play Bingo will find that there are several options available. When it comes to bingo you will not have to deal with low-quality sites. We have tested various options, and we are convinced these are the best you have available when it comes to online gambling in Kentucky.
Is Online Gambling Legal In Kentucky?
Kentuckians will find that no written law has made it illegal to gamble online in the state. When it comes to the different sites we have available, all of them operate legitimately under license by various, government regulated entities.
Because Kentucky is home to one of the most bet on sporting events in the country, the Kentucky Derby, there are sites provided by the state that makes online gambling legal in Kentucky if you are betting on the Derby. Other than that though, online gambling in Kentucky is not specified by the state's gambling laws and it doesn't seem as if there will be any change in that fact anytime soon.
Are Online Casinos Legal In Kentucky?
Residents of Kentucky will find that players can participate very easily. While the legislature has blocked land-based casinos, they have not yet prevented online casinos from operating freely. Without any laws to specifically address online casinos, residents do not have to worry about getting in legal trouble when using online casino sites in Kentucky.
Is Online Sports Betting Legal In Kentucky?
We have found no indication that the law bans online sports betting. Kentucky has no laws that directly address sports gambling in any shape or form. Even without regulated websites at this moment, sports fans in the state can safely use legal Kentucky sports betting sites that are based offshore.
Whats The Best Site For Betting On Kentucky Basketball?
Bovada is hands down the best for betting on college basketball including all Wildcats games. They always have lines for the top 25 teams like Kentucky that include the spread, moneyline and the total points over/under the mark. Plus, player props and props for the Wildcats team are also available for most games. Bovada welcomes all Kentucky residents who want to wager on any team or any sport, not just Wildcats basketball. And, depositing is always easy as Bovada accepts Visa, Mastercard, Bitcoin, and Bitcoin Cash. Check out Bovada if you want to wager on Kentucky basketball this season.
Is Online Poker Legal In Kentucky?
The law seems to be on your side when it comes to playing poker on the Internet. Federal laws have already shown that there are no penalties to gambling on poker over the Internet. This makes it easy enough to participate in the games.
Online Racebook Betting For Kentucky Residents
Kentucky online racebooks are the most beneficial way of betting on horse racing, not only in Kentucky but all over the country. You can check out betting lines on any race you are interested in from local races like the Kentucky Derby to the rest of the Triple Crown races in the Preakness, and Belmont. These sites also offer a ton of different wager types, bonus opportunities, rebates, and plenty of banking methods that all accumulate to make online racebooks the best betting option for Kentucky residents.
Can I Bet On Horse Racing In Kentucky?
This question seems like it would be obvious but a lot of players still have to ask whether or not they can be on horse racing in Kentucky. Well, the answer to that question is, yes, you can absolutely place bets on horse racing in Kentucky. As you know Kentucky is home to the most prestigious horse race in the world, the Kentucky Derby at Churchill Downs. You can place bets at the actual track or safely use an online racebook, the choice is yours.
Depositing With Kentucky Gambling Sites
Depositing with Kentucky gambling sites is incredibly easy. All you have to do is decide on a deposit method, enter the amount you want to deposit, and you are good to go. It's that simple. The top deposit methods are usually credit card deposits and Bitcoin, but most sites offer several different options so it's all personal preference. Cryptocurrencies and bank wires tend to be the best for high rollers, but other methods include checks, MoneyGram, and Western Union depending on the site.
Mobile Gambling Apps In Kentucky
Mobile gambling options in Kentucky are the future of gaming as players can now place their bets on various sporting events from their smartphone. Some sites offer a bonus just for using their mobile app and you can bet on anything you want with no restrictions whatsoever. Just about any internet-ready device will be compatible with a mobile gambling app, as the majority of sites offer a mobile-friendly version of their main site.
Kentucky Gambling FAQ's
How do I request a payout?
All you have to do to request a payout at an online sportsbook is select the payout option at your preferred site and decide which withdrawal method you prefer. Bitcoin has become the most popular method because of its speed and flexible limits that, with anywhere from $20 to $20,000 able to be withdrawn instantly. There are fees with certain methods though, so choose wisely.
What sports can I bet on?
You can bet on just about any sport you want when using offshore sportsbooks. Every major professional sports league, as well as collegiate sports, are all available for wagering at sports betting sites. The most popular team to bet on in Kentucky is the Kentucky Wildcats, but residents are welcome to wager on any NCAA, NFL, NBA, NHL, or MLB team.
What are the advantages and disadvantages of online casinos?
The advantages of playing at online casinos are obvious. You get to place all of the bets you want from the comfort of your own home, without having to travel to a casino and waste money on things that aren't your bets. Online casinos provide more games, wager types, and even give bonuses to their players. The only disadvantages are that payouts may take a little longer and you don't get offered free drinks from waiters.
Will I go to jail for online gambling in Kentucky?
Having never heard of an arrest due to online gambling in the state of Kentucky, we can tell you that should not worry about anything other than playing the games. Should you decide to play the games, you will be well off without any threat of having the police knock at your door.