Legal Online Gambling For Ohio Residents
The overall gambling landscape in Ohio can still seem a bit uncertain to some people, but hopefully this page can clear some things up. In December of 2021, Ohio lawmakers were finally able to put a sports betting bill through to land on the Governor's desk. State-sanctioned sports betting is now legal in Ohio, but it could still be a while before these sportsbooks are able to begin accepting wagers. Currently, the best way to gamble online in Ohio is via international online betting sites. This page goes over the full landscape of online gambling in Ohio and what to expect when looking to bet in the state.
Online Gambling Age For Ohio Residents
Ohio's government has not yet put together any regulatory oversight for online gambling, and this has been a cause of some confusion, as many OH residents believe that the state's basic gambling laws unilaterally apply to online gambling as well. This is not the case, however, and if you follow our advice, you will not encounter any trouble when you start to gamble over the Internet. This could change once any of the state's gambling laws change to reflect online gambling, but such a move doesn't seem to be a part of the state's to-do list at this time.
Ohio Online Gambling Laws
The gambling laws in Ohio may not seem very clear re what is legal or illegal. We are confident that the lack of any specific laws related to online gambling means that you will not get in trouble for playing your favorite for-money poker, casino, and sports betting games over the Internet. Ohio residents will find that there is no crime related to gambling online, provided that they stick to legal offshore betting sites and online casino services.
Indeed, as long as you do business with overseas gaming sites and restrict your action to solely that of an individual bettor rather than a gambling house operator or bookmaker, then you are free and clear to play as you please. You can verify this for yourself by consulting § 2915.01 and § 2915.02 of the Ohio Revised Code.
Gambling Sites That Accept Ohio Residents
Many gambling sites exist that will accept you as an Ohio resident, it just depends upon where you look. If you look at the sites we have to show you, you will find that there are plenty of viable gambling opportunities out there. Residents of Ohio can turn to online sportsbooks, casinos, poker rooms, bingo halls, racebooks, and even the occasional lottery website, which is essentially the full gamut of gambling types available anywhere. Some sites even combine all of the above, which makes for a premier gambling destination. Below, you can find our list of the best 2021 online gambling websites for Ohio residents.
Bovada: Online Casinos And Sports Betting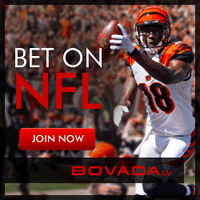 On top of having sporting events for its fans to place their bets on, with the online casino on Bovada, there is nothing that you can't place a wager on your favorite online betting site. Having a live dealer there makes you feel as if you are actually at a casino! All the things you can do at a casino you can do on Bovada and all you will be doing are sitting at home on your computer or your mobile device. Already having mobile betting, being able to do casino online is a huge bonus for those players who have an interest in both sports and casino gambling. Make sure to sign up and check out all the betting options included the online casino. Go To Bovada!
BONUSES:
50% - $250 BONUS!
ACCEPTED IN:
No DE, MD, NJ, NV
BetOnline: Future Bets On Ohio St. Repeat Attempt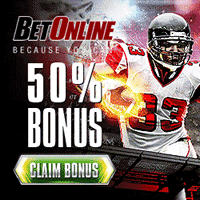 An explanation of Ohio's state flag starts with the blue triangle, which represents the hills and valleys of Ohio's landscape, and the stripes are its roads, rivers, and streams. The 13 stars around the "buckeye" of the flag represent the original states of the Union. If BetOnline had its own flag like Ohio, then it would probably boast a design representing its status as one of the original and best overall gambling sites in the betting community. Maybe it would be a great white with a razor blade (a sharp shark, get it?). At any rate, BetOnline is a legal betting site for all Ohio residents. BetOnline takes its players' respect and loyalty seriously, and that's why it's been around for decades. Operating out of Panama City in the Republic of Panama, BetOnline is among the most trusted overseas gambling sites in the US, with millions of members nationwide.
BetOnline is available to all OH bettors that are over the age of 18. Ohio residents have been enjoying BetOnline's many betting options for years, and those options have grown considerably over time. BetOnline offers the most comprehensive sports wagering options, live poker tables, casino games, and pari-mutuel racebook bets in the industry. Player testimonials speak for themselves, so raise your white flag and give in to BetOnline, simply the best and most original gambling destination on the Internet. New OH members who sign up ASAP can take advantage of BetOnline's 50% match bonus on their first deposit, which can be worth up to $1000 in free-plays. That's high roller territory! Go To BetOnline!
| Rank | Casino | Highlights | Rating | Visit Site |
| --- | --- | --- | --- | --- |
| 1 | | 100% Up To $3,000 Read Review | | Visit Bovada |
| 2 | | 100% Up To $1,000 | | Visit Ignition |
| 3 | | 500% Up To $5,000 | | Visit Slots.lv |
| 4 | | 100% Up To $4,000 | | Visit Cafe Casino |
| 5 | | 200% Up To $2,000 | | Visit SlotoCash |
| 6 | | 200% Up To $1,000 | | Visit Cherry Jackpot |
| 7 | | 40% Up To $4,000 | | Visit Lucky Red |
| 8 | | 150% Up To $3,000 Read Review | | Visit Las Vegas USA |
| 9 | | 150% Up To $3,000 Read Review | | Visit Sun Palace |
| 10 | | 100% Up To $1,000 | | Visit CasinoMax |
| Rank | Sportsbook | Highlights | Rating | Visit Site |
| 1 | | 50% Up To $250 Read Review | | Visit Bovada |
| 2 | | 50% Up To $1000 | | Visit BetOnline.ag |
| 4 | | 50% Up To $1000 | | Visit SportsBetting.ag |
| 5 | | 50% Up To $1000 | | Visit MyBookie |
| 6 | | 50% Up To $300 | | Visit Xbet |
| Rank | Poker Room | Highlights | Rating | Visit Site |
| 1 | | 100% Up To $500 Read Review | | Visit Bovada |
| 2 | | 100% Up To $1000 | | Visit BetOnline.ag |
Online Casinos That Accept Ohio Residents
While Ohio works towards building better gambling laws, bettors can access international online casinos for all of their online betting needs. With these online Ohio casinos, you will be able to play all of the games you wish, with a variety that puts land-based options to shame. While they are not licensed by the state, these Internet-based gambling houses are still open to residents in the state of Ohio.
For OH residents, the cream of the crop in gambling sites are destinations like Lucky Red, Slots.lv, Aladdin's Gold, BuzzLuck, High Noon Casino, Manhattan Slots, to name just a few. These sites are all legal and certified for fair play by industry watchdogs, and they've each been in operation for decades. Additionally, sites like Bovada and BetOnline are trusted platforms that have full online casinos.
Online Sports Betting Sites That Accept Ohio Residents
Residents in the state of Ohio have access to a number of different sportsbooks, and these sportsbooks will offer you easy access to quite a few different betting odds. If you live in Ohio, we recommend the following sportsbooks: Bovada, BetOnline, SportsBetting, 5Dimes, BetDSI, and BookMaker. These are, without a doubt, the very best sports wagering sites for OH residents, and they have over a century of experience serving the Buckeye State between them.
These sites are focused primarily on their sportsbook products, but they each also offer comprehensive casino gaming, live poker rooms, and international racebooks for horseplayers. Best of all, you need only one membership account to access all of these great pastimes.
Online Poker Sites That Accept Ohio Residents
While state-sponsored SportsBetting is still in discussion for Ohio, residents, and visitors to the state will be happy to know there are still legal ways to bet on sports online today. International betting sites like Bovada, BetOnline, MyBookie, SportsBetting, and XBet are fully legal options for sports betting in Ohio. These sites are safe and reliable and have been serving OH customers for years.
These sites are legal to use thanks to being located outside of the country. There are no laws prohibiting any US citizen from using these sportsbooks, just from operating them. Therefore, when the book is operated outside of the US, no party is at fault. These sites have everything you need to bet on sports and even come with unique features like Bitcoin betting and mobile betting. Try them all out to see which one fits your needs the best.
Online Bingo Sites That Accept Ohio Players
While a few bingo halls may be available in a land-based setting in Ohio, online bingo games are those you will want to turn to. These online bingo halls allow you to choose your own stakes, types of games to play, and even the progressive jackpots you want to try for, offering infinite versatility. If Bingo is your game of choice, we can give you a few solid recommendations for where to play. 5Dimes is fairly renowned for their bingo offerings, but Downtown Bingo is the ultimate bingo site on the Internet, and their daily bonuses make it easier than ever to play often and win big.
Is Online Gambling Legal In Ohio?
Ohio gamblers will find that, with the lack of any law related to online gambling codified in the state's legislation, you will not have to worry about anything other than playing your games. With no legal precedent showing that you are breaking the law by gaming over the Internet, you don't ever have to worry about being fined or arrested for using offshore gambling sites.
Just like most other states, online gambling laws in Ohio aren't very clear. But don't let this deter you! The simple fact is this: None of their gambling laws mention the act of using online sites, so the easy thing to surmise is that it's not illegal to gamble at offshore websites by state law. This is, in large part, because most states rely on the federal laws to cover their bases on the topic.
That being said, laws like PASPA (the Professional and Amateur Sports Protection Act of 1992) have given players pause in the past. But even before PASPA was overturned by the US Supreme Court in 2018, all it banned was the operation of sports betting businesses inside of the United States (excepting Bovada). That is, PASPA never even mentioned the players or bettors themselves – it was only focused on operators and bookmakers working inside the country. OH's gambling laws are largely based on that approach, so as long as Ohio residents are using offshore online gambling sites, they are not breaking the law. Nobody has ever been arrested for using these sites, and nearly two million OH residents gamble with such services every single year.
Are Online Casinos Legal In Ohio?
Online casinos are available in Ohio in a limited capacity. Until the state brings state-sponsored gaming to the fold, the best place for online gambling is the international online casinos. These sites are based outside of the US but are able to serve US customers without any fear of penalty. Residents of Ohio will find the number of laws related to casino gambling are spare in general, so you should not have to stress too much about the trouble you could possibly get in, because frankly, there isn't any.
Is Online Sports Betting Legal In Ohio?
While the international sites are legal to use in Ohio, state-sponsored sports betting is still a topic of discussion in the state. Many believed that 2020 would be the year to finally bring legal sportsbooks to the state, but that did not pan out according to plan. Currently, there is a Senate Committee on Sports Gaming in Ohio that is slated to discuss and eventually approve sports betting. Senate representative Brigid Kelly is working towards this effort and has heard hearings and committees on the topic. She believes that every day without a legal sports betting market in Ohio is lost profits for the state. That money gained from taxing sports bettors could go to education for the state.
There were some previous bills, like OH SB111 that were shot down in Ohio session that would bring betting to the state. Revisions of that bill are likely to make an appearance in 2021, with hopes that Governor Mike DeWine will be on board with the movement. Until then, bettors are encouraged to use sites like Bovada and BetOnline to make their sports wagers.
Is It Safe To Wager On The Buckeyes While Living In Ohio?
Online sports betting on the Ohio State Buckeyes is definitely a viable option for those who live near the campus or even in the state. Bottom line, there are several sports betting sites that allow residents from Ohio to join and wager on anything they want, including Buckeye football, basketball, and more.
If we had to choose just one, we'd have to recommend SportsBetting, just because of their lifetime deposit bonus promo that all players get right now when they sign up. Plus, Sportsbetting.ag makes it very easy to use their site by having easy-to-read lines, a vast help section (for new bettors), and deposit methods that will work for anyone living in Ohio, regardless of their financial situations. And you will be happy to know that SportsBetting is located off of US soil and therefore is safe and legal for users in Ohio.
All that said, there is no reason to limit your options to a single sportsbook. By joining multiple books, you give yourself an immediate gambling edge, because you can effectively shop lines for the very best deal available on every bet you want to make.
Is Online Poker Legal In Ohio?
Residents of Ohio will find that online poker is legal in Ohio, based solely on the premise that that which is not illegal is in fact legal. Ohio residents have access to a number of types of poker, including Texas Hold 'em and various other popular games like Seven Card Stud, Omaha, Razz, HORSE, and the like.
Online Horse Racing Betting Sites
Online horse racing betting sites provide players with a unique gambling experience that could never be found at an actual live horse racing track. You are offered way more opportunities in the form of wager types and tracks you can bet on. You are also offered bonuses and rebates at the top sites, neither of which you could ever find at an actual track. Throw in the convenience that comes with placing your horse racing bets from the comfort of your own home (or from your mobile device while on the go), and it doesn't get any better. You will find the Internet's best racebooks at sports betting sites like Bovada and BetOnline.
Can I gamble on Horse Races in Ohio?
You can gamble on horse racing in Ohio, though if you are doing it within the state, your options are somewhat limited. There are several horse racing tracks in the state of Ohio that accept wagers for races, but it's important to remember that those tracks have seasons, and they do not run races year-round. If you are looking for a consistent option to bet on horse races in Ohio, then online racebooks have to be the way to go. As long as they operate outside of the United States, which all the top sites do, then you are safe to enjoy horse gambling activities at the sportsbook sites of your choice.
Mobile Gambling Apps In Ohio
Mobile gambling in Ohio is the future of gambling. Most wagering sites offer a mobile option that allows players to use their mobile devices to place their wagers. This adds even more simplicity and ease to the already convenient activity that is online gambling. When you gamble on your mobile, you will be offered all of the same opportunities that are on the actual desktop site, and you can even get special benefits or bonuses just for using that mobile outlet. Since there are no apps to download for mobile betting, anyone with an iPhone, iPad, Android device, Amazon Fire product, or Windows Mobile device can easily and efficiently access their favorite sites' mobile portals.
Ohio Betting FAQ's
Is fantasy sports betting legal in Ohio?
With the passage of HB 132 in December 2017, the Ohio legislature formally legalized Daily Fantasy Sports (DFS) in the state. While DFS services are available in most states, the majority of those have no specific laws concerning the practice. Ohio, however, has made it clear that DFS sites and services are 100% legal in the state. With PASPA's elimination and this DFS precedent, it seems like only a matter of time before OH also formally legalizes full-blown online and land-based sports betting in the state as well.
What is live betting?
Live betting is offered at most of the top sportsbook sites, and it allows players to place bets on games or matches that have already begun. If you aren't as confident as you would like to be when deciding on betting on an event, you can wait and see how the momentum of the game is going before placing your wagers. It's kind of like hedging your bet in this regard, but live betting (aka in-game betting) can also allow you to wager on fleeting in-game events, like whether or not a pitcher's next toss will be a ball or a strike. These kinds of live prop bets have become extremely popular over the last few years, and all can be accessed by your mobile device anywhere you've got a reliable Internet connection.
How old must I be to gamble online?
Most of the more popular online gambling sites require their players to be at least 18 years old, but players should check with their state gambling laws to see what their age requirements are if they have concerns. The legal gambling age in Ohio is 21 years old for casino gaming on land, but it is technically legal to wager online at offshore casinos and sportsbooks once you've turned 18.
Will I go to jail for online gambling in Ohio?
Nowhere in the state of Ohio's statutes is there a law that says online gambling is a crime. Additionally, we have seen no evidence that anyone has ever been arrested for online gambling in the state. If you are really afraid of going to jail for online gambling in Ohio, you can relax - this is not a crime. Still, you can always consult a local lawyer to put any legal concerns to rest.